10 Jun. 2019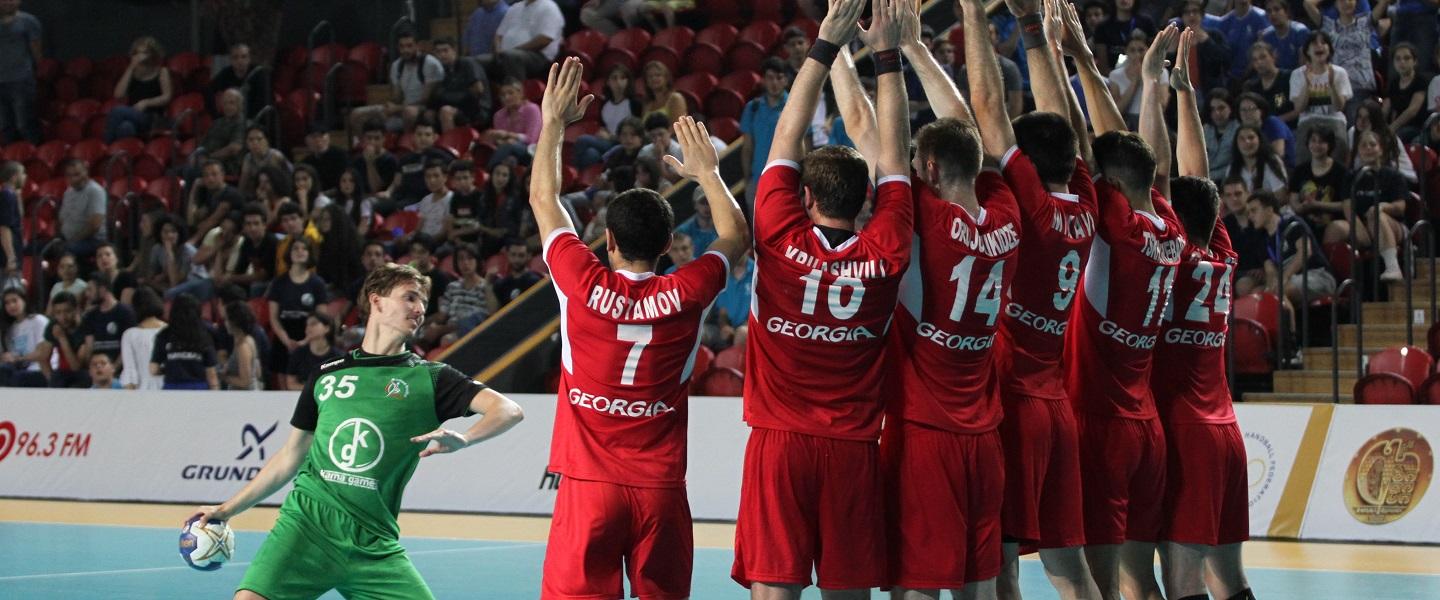 Georgia took a clear victory over Ireland in their round three clash on Monday, winning by 20 goals to maintain their perfect record at the 3rd IHF Emerging Nations Championship.
GROUP B
Georgia vs Ireland 37:17 (18:7)
"We didn't expect them to be that aggressive, so that took us by surprise. They have a lot of heart," were the words of USA left back Aboubakar Fofana after their tough match versus Ireland on day one at Georgia 2019. Those qualities helped Ireland push the USA to the final whistle and secure a draw versus Nigeria in round two – but 12 players with heart cannot always compete against a home team with an emotional, vocal crowd behind them.
Ireland kept pace initially. After 11 minutes, Georgia only just had the edge at 5:4 and it seemed the contest could be more equal – but the hosts soon quashed any hope Ireland had at that moment.
Georgia pulled ahead to lead 10:5 in the 20th minute, and that was only the beginning of their authority over the match. By half-time, the situation was looking very difficult for Ireland, who trailed by 11 goals.
Though Ireland coach Roman Abramenko tried different attacking tactics, such as two line players with no centre back, it was tough for his team to beat Georgia's defence and they conceded several counter-attack goals. Georgia capitalised on the turnovers with a lethal pace, and the outcome was clearly decided some time before the buzzer.
By the final whistle, the only player not to have contributed a goal to Georgia's decisive win was keeper Shota Tevzadze – even his partner between the posts, Zurab Tsintsadze, added a goal to his record. It was therefore a solid team effort that earned the hosts their third straight victory, while also allowed Georgia to reserve some power for the matches to come.

Players of the match:
Georgia: Shota Tevzadze
Ireland: Blake Vanduyvenoorde