13 Jun. 2019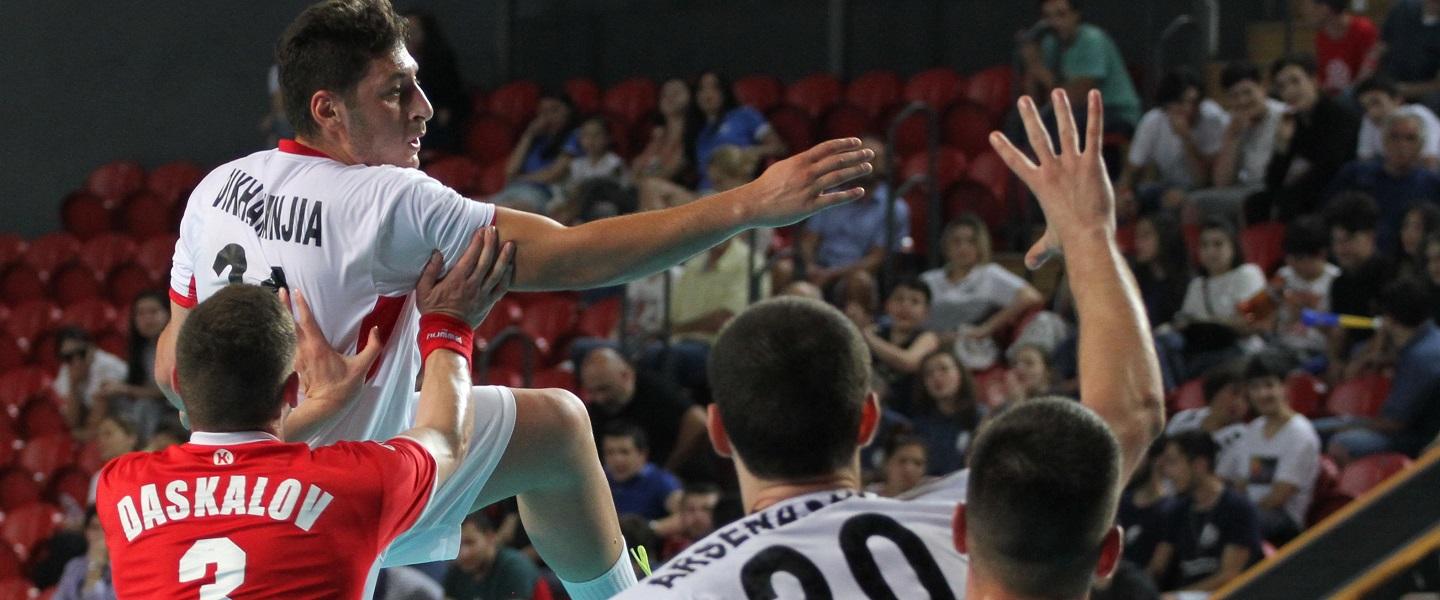 The dream continues! Georgia recorded a commanding victory over Bulgaria in the clash to decide first place in Group B at the 3rd IHF Emerging Nations Championship, thereby finishing the preliminary round on maximum points after five wins.
The result means that Georgia will meet Great Britain and Bulgaria will take on Cuba in the semi-finals on Saturday 15 June.
GROUP B
Bulgaria vs Georgia 19:35 (11:19)
With both teams already assured of their place in the semi-finals, the headlining Group B clash was all about who would claim first on the table – and with it the theoretically 'easier' semi-final opponent. Georgia proved more dominant than expected, needing just 30 minutes to create an eight-goal advantage over Bulgaria and powering to a final difference of 16.
Georgia's superior strength in the match was so clear that Bulgaria coach Nikola Karastoyanov elected to replace his stronger line-up for the second half, apparently in an attempt to reserve energy for his key players to be at the top of their game in the semi-final rather than try and win the round five clash. With the outcome obvious long before the whistle, Georgia coach Nikola Maksimovic also rotated his team on court.
Georgia came out strong when the match began. Bulgaria kept the game level through just the first 10 minutes before the hosts began to create a gap. The first half in particular was not the strongest for either of the keepers, though Bulgaria's Ivaylo Kostov and Georgia's Shota Tevzadze have both been key players for their sides. In the second period, Zurab Tsintsadze came in for Georgia and proved the star in goal, saving 10 shots at an enormous 62%.
Even before Tsintsadze stepped onto the court, Bulgaria had difficulty against Georgia's defence, and only four of their players had made their way onto the score board after 25 minutes when the score stood at 10:16. Bulgaria began to score from more positions in the second period, but they never reached the 20-goal mark, as Georgia's defence worked flawlessly with the support of Tsintsadze.
Georgia will meet the second-placed team in Group A, Great Britain, in the semi-final on Saturday, while Bulgaria will take on undefeated Group B winners Cuba.
Players of the match:
Bulgaria: Stefan Dimitrov
Georgia: Teimuraz Orjonikidze