08 Jun. 2019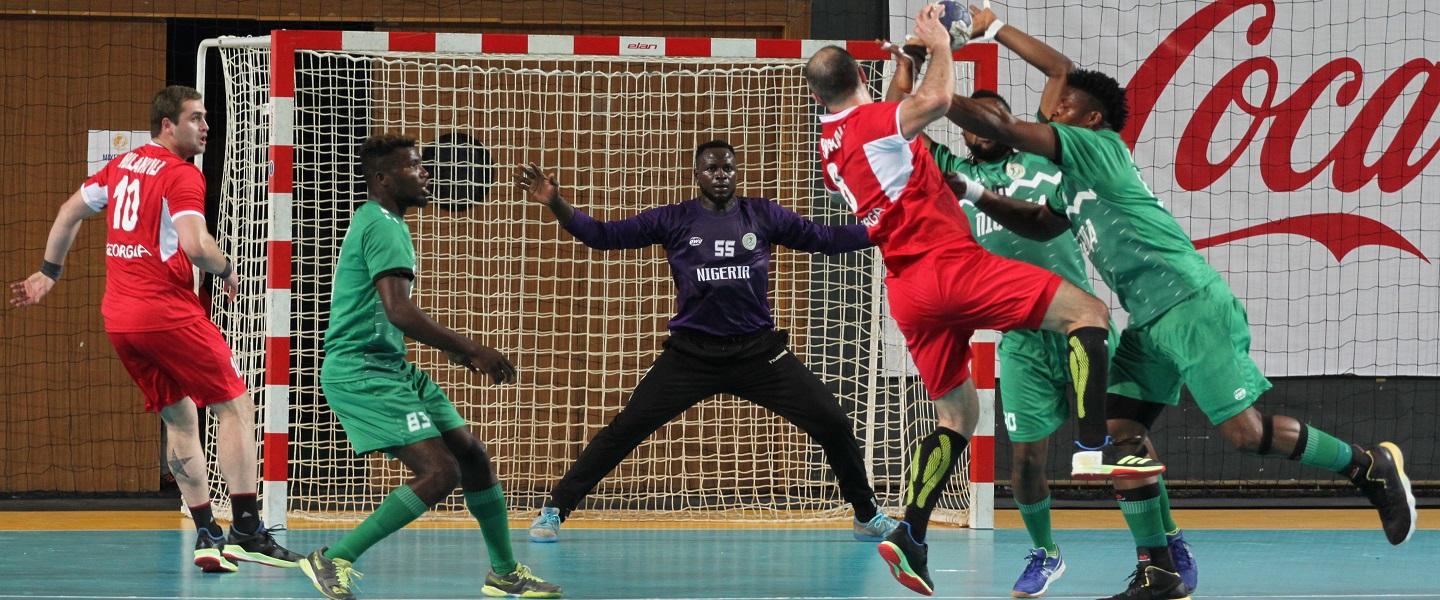 The hosts of the 3rd IHF Emerging Nations Championship could not have had a better start to the event. In front of a vocal crowd of supporters in Tbilisi Sport Palace, Georgia defeated Nigeria clearly and collected their first set of two points towards the Group B ranking.
GROUP B
Nigeria vs Georgia 14:27 (6:14)
Georgia's victory was never in doubt once their opening match at their home Emerging Nations Championship began on Saturday evening. The tournament hosts pulled ahead to lead 3:0 after five minutes, and their advantage did not once drop below that three-goal score line.
Nigeria made some unforced errors against Georgia's solid defence, which was supported by a strong game from captain and goalkeeper Shota Tevzadze. To the delight of the supporters in Tbilisi Sport Palace, Tevzadze made 10 saves at 47% before leaving the court for his replacement Zurab Tsintsadze to come into goal.
The points were secure long before the buzzer sounded. With an eight-goal lead at the break, Georgia were quite comfortable when they left the court for half-time. Nigeria pushed hard but were simply outplayed by the hosts, who were technically stronger. With 15 minutes remaining, the distance stood at 18:10 for Georgia, and by the final whistle, the hosts had hit a 13-goal lead.
Players of the match:
Nigeria: Oladunjoye Adamolugbe
Georgia: Irakli Kbilashvili