25 Sep. 2022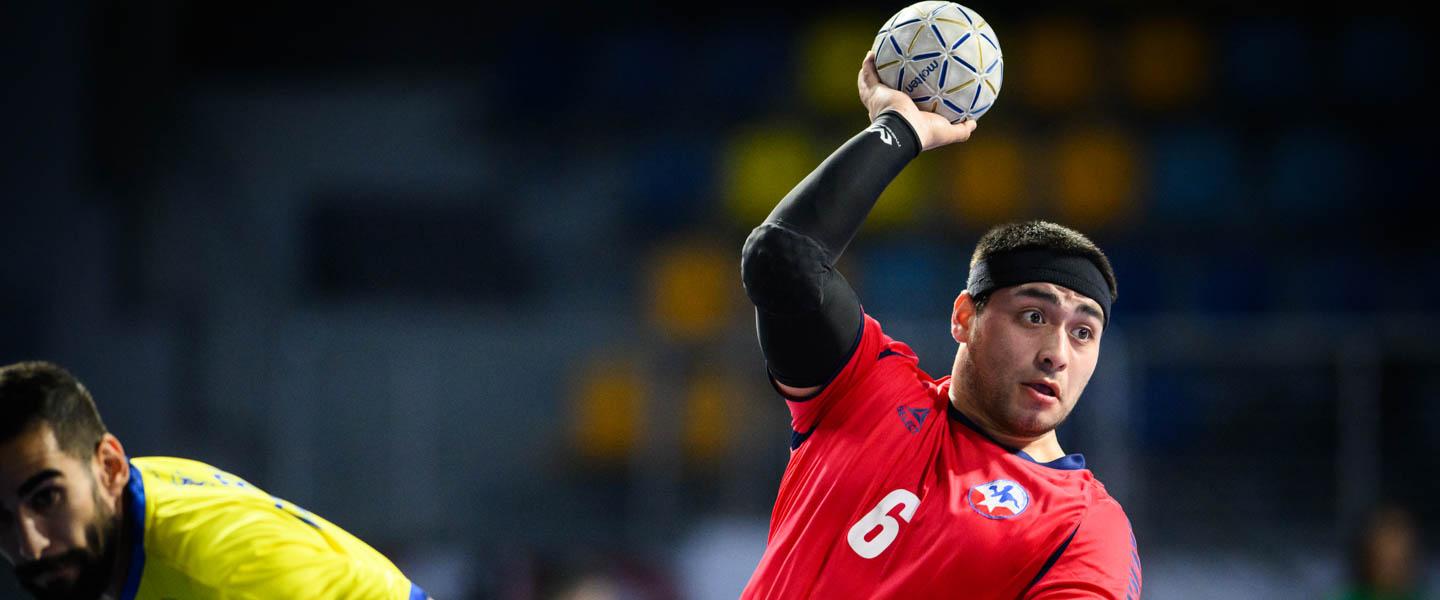 For a country that has not been a traditional powerhouse in handball, Chile have been doing better and better over the last years. With a golden generation, the South American side have qualified for the previous six editions of the IHF Men's World Championship, finishing as high as 16th place in 2019. They are also trying to seal a place at the IHF Women's World Championship, finishing 23rd in 2009.
Surprising as it may seem, they have also been developing wheelchair handball over the past few years. Their work was rewarded with a place at the inaugural edition of the IHF Four-a-Side Wheelchair Handball Championship, which concludes on Sunday in the Dr Hassan Moustafa Sports Hall in 6th of October.
It was a massive deal for the South American side, who became Chile's first team to participate in a World Championship in any team sport for disabled people, writing history by their trip to Egypt. 
Now, after the end of the round phase, Chile qualified for the bronze-medal game, where they face Slovenia. They are in with a big chance to write another page of history for their country. However, the journey to this point was far from easy. And it was not about the games played in the competition; it was about the actual journey from creating the team to boarding the plane to Egypt.
"We are very happy to be here; it is a dream come true for us, and hearing the national anthem played before the games is giving us a very nice feeling. As you might have seen, we are truly a team, and we are giving it our all to represent our country and provide good results at the end of the matches," says Angel Hernandez, one of Chile's top players. 
In fact, Hernandez has been Chile's top scorer in the competition, with 14 points, placing seventh in the top scorer standings at Egypt 2022, and six points ahead of his teammates.
He has plenty of experience in team sports, having been named the country's top player in wheelchair basketball in 2019 and has only recently taken up wheelchair handball. But, as a natural talent, he is like a fish in the pond and has been leading his side, scoring in crunch moments.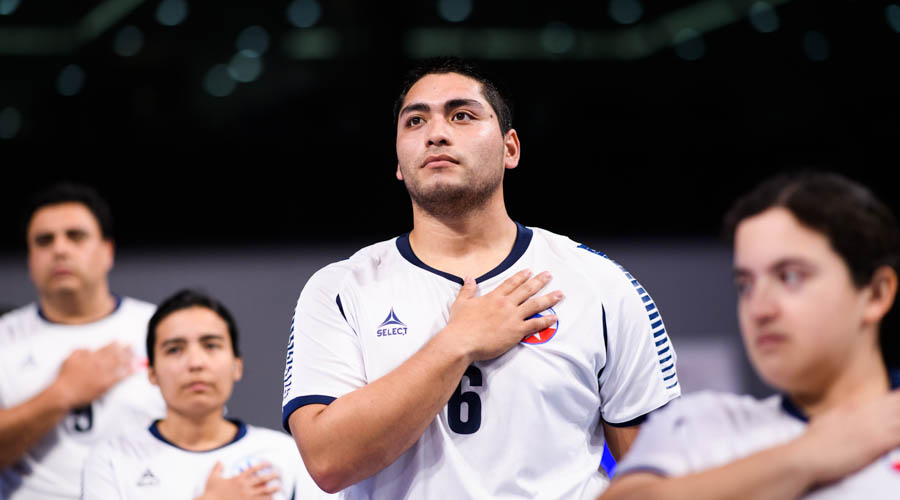 Chile have really been a breath of fresh air in the tournament, as they look to be a well-coached team who can deliver a tough match to any opponent. They are by far the most physical side and are always at 100%, irrespective of the name of the team they face.
"We are passionate people and always trying to do things the best we can. It has been a superb tournament for us; we have been developing very well, even if we did not have a lot of time," adds Hernandez.
But even with the passion at the highest level, Chile needed some financial backing to make the trip to Egypt. While the Chile Paralympic Committee chimed in, funds were still missing. Therefore a fundraiser was needed for a small fraction of the required sum.
The last 3,000 euros were finally raised this way, enabling Chile to participate in the first-ever IHF Four-a-Side Wheelchair Handball World Championship. And every spent penny was put to good use, as the results have been super.
And they also gave something back in a raffle for the people who donated their money, underlining once again that sharing is caring and any good deed will not go unrewarded.
While the round phase saw the South American side clinch two wins and lose three matches, those wins were worth their weight in gold. These were secured against the teams Chile was fighting for a place that would see them in the bronze-medal game.
The win against India, 2-0 (6:5, 3:2), was followed by another crunch match against Slovenia, where Chile stood their ground after securing a clear win in the first set, 9:4. At the midway point of the second set, Slovenia were cruising to a 5:3 win.
But goals from Hernandez, Carrasco and Jonathan Veas turned the game on its head and enabled the South American side to win the match in straight sets, 2-0.
These two wins were crucial, as Chile finished third in the round phase, with four points, the same amount as Slovenia and one point ahead of India and the Netherlands.
Therefore, on the last day of the tournament, they will face Slovenia once again, but this time with the bronze medal at stake. A prospect that would surely make every player think twice before doing anything on the court.
Yet, Hernandez is upbeat.
"This is a dream that came true for us, really, and I do not exaggerate a bit in what I am saying. It has been interesting, a very nice trip for all of us, but to bring home a medal, the bronze one, would surely be amazing, and it would end this tournament on a high," concludes Chile's top scorer.