17 Dec. 2021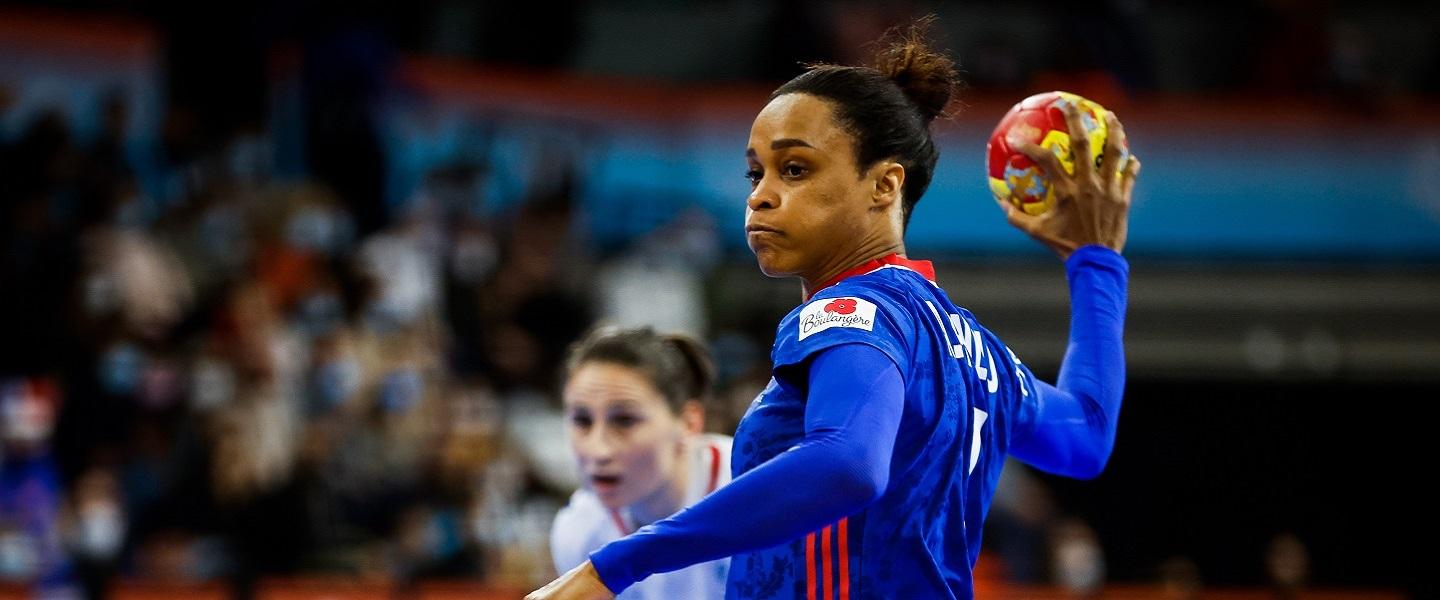 Since stepping on to the global handball stage with the France women's national team in 2006, centre back Allison Pineau has won everything with them: Olympic Games, World Championships and European Championships, plus numerous other medals and podium places.
As she prepares to face Denmark in the 2021 IHF Women's World Championship semi-final tonight (17 December), 11 goals short of 700 for her country across 271 games, she lets ihf.info into a few secrets about changing room music, her future career and what she has changed to keep herself at the very top for so long.
ihf.info: France have yet more young players joining the team with Alicia Toublanc, Orlane Ahanda and Lucie Granier in the squad at Spain 2021 for their first championship and settling in well…
Allison Pineau: The way the young players are coming in this team is very easy. I mean, they have also the old players who can guide them but I think we are a pretty cool team, the atmosphere is pretty nice and I think it's really easy to go in, to be here and to enjoy, because we are here for each other.
ihf.info: It is clear France are a relaxed squad with lots of characters within it, but we have been told Grace Zaadi Duena is the leader of the fun…
Allison Pineau: She's the first one, top of the list, for sure. That one is really funny, always has the jokes for everyone in any kind of situation. But there are also some others, but she's really on the top.
ihf.info: So who decides on the music in the changing room, bus, training then?
Everyone actually can suggest music. It's the young ones, the old ones. We really enjoy the music in this team. Also as an activation, sometimes we dance with choreography with each other. Everyone can put the music and then we can listen different kinds of musical styles.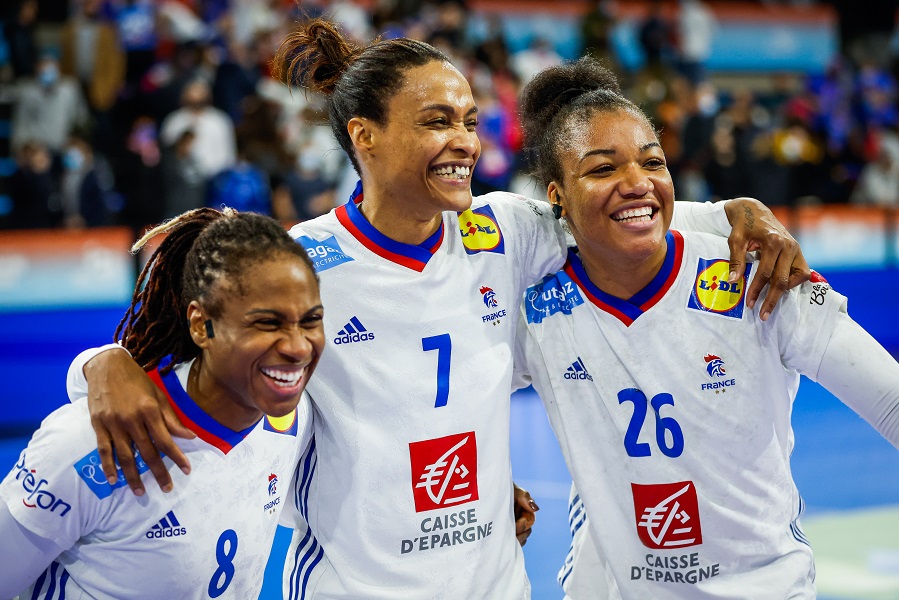 ihf.info: What happens when someone puts music on which is not so good?
Allison Pineau: Then you start to joke: what is this? This is from a village.
ihf.info: You're on 689 goals for France. Do you have a favourite one?
Allison Pineau: Oh, ooofff. It's really, really hard to choose only one. It's very, very difficult to, but if I would choose, maybe the one in 2016 against Spain. (Pineau scored a 70th minute additional time goal against Spain in the quarter-finals of the Olympic Games Rio 2016, to put her side 27:25 up, eventually winning 27:26. France would go on to win silver.)
ihf.info: You have said that Spain 2021 is the first time you can remember playing in a France side with a perfect start to a championship. What is the perfect end?
Allison Pineau: Of course the first rank is the perfect end. It will be to win all games to reach the final, then to win the gold – to make it nine wins from nine games. This is ideal, but we know that we have a tough game against Denmark and this is the first time to dream big.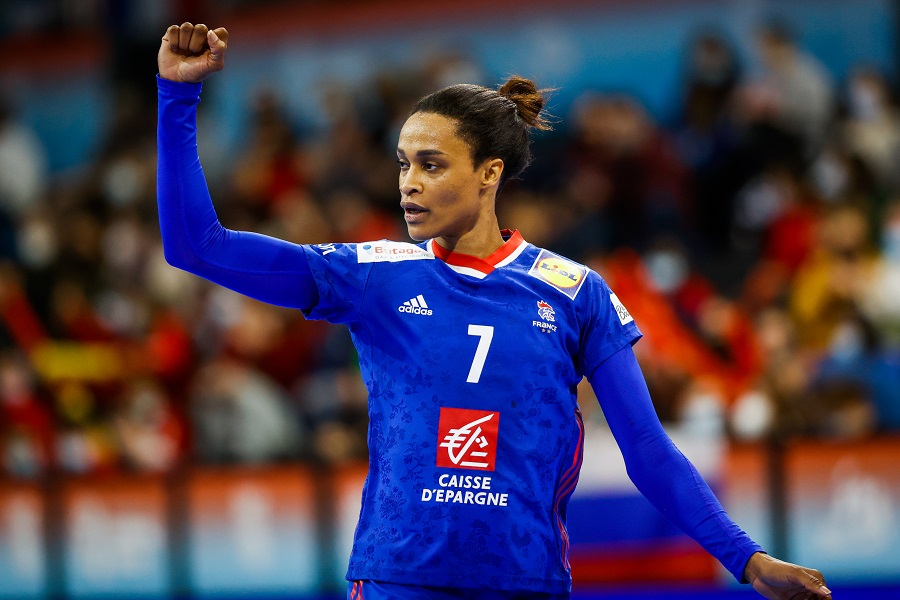 ihf.info: As Olympic Games champions, do you feel like you have a target on your back with everyone wanting to beat you or is this normal?
Allison Pineau: Not really, it's the same. I think we got used to this to wearing this costume of the favourites because of our results in the past five years. But we really got here (to Spain 2021) you know, with the wish to do our best and to see what will happen. Of course, the motivation is still here and it's pretty high. But we wanted to play without any pressure and to see what will happen. I think we are doing pretty well until now.
Since I arrived in the national team in 2006 I think this is the first time actually that we reached seven wins in seven. This is very special, because so many things changed since the Olympic Games and still we are here again.
ihf.info: You have talked about leaving a legacy in the sport, but you are still playing. How do you balance your thoughts?
Allison Pineau: I know that I'm pretty close to the end of my career. I know I will stop playing at Paris 2024 (Olympic Games) – that's my wish. 
My biggest wish is to enjoy my last competition with the national team and really, sometimes when I look back, it helps me to realise what I have done, accomplished, achieved, but it's not about the medals. It's more about what I went through during my career; ups and downs, rebounds and still being here. It's not easy to remain. The young generation are coming in, they are powerful and handball is evolving a lot.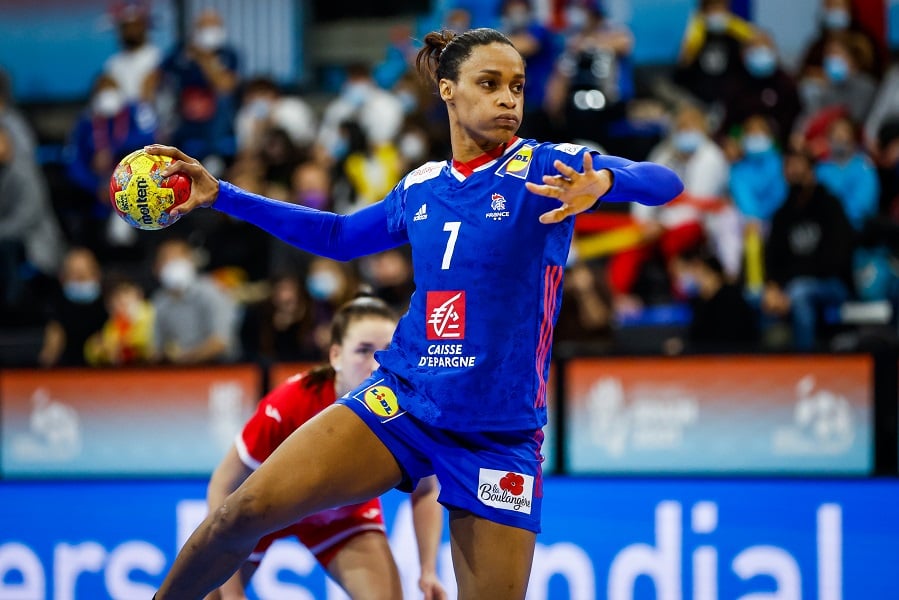 ihf.info: You're evolving too?
Allison Pineau: Yes, yes, of course. Still.
ihf.info: Many older athletes have extended their careers by changing things. Have you changed much?
Allison Pineau: I have changed many things, but especially last season I know there were less spots for the Olympic Games (squad) and I knew that if I really wanted to go, I needed to change something in my preparation then this is what I did. Of course, it paid off.
ihf.info: What did you change? Some people say they start yoga or become vegan…
Allison Pineau: I changed my physical preparation. I started to work with new staff in a different way in the approach of physical preparation. It helped me a lot but not only physically, of course I have changed (there), but also the way I think about that strength and conditioning. 
When you're getting older in your career, you know that certain things have to change because first of all, handball, and also the athletes, are also changing. They are physically more ready, there are more athletes and so many things are coming. 
I did not especially become vegan, but I am more attached about the details and the food that can make a difference. I'm flexitarian (laughs).
ihf.info: You have talked about bridging your love of handball to your loves away from handball together. How does this look? You are studying finance; you have talked before about moving to America and many other things for when you finish playing…
Allison Pineau: It's not clear now, [but] I'm working on it. It could be many things. Maybe America as well because of the Olympics in LA in 2028. But of course I love sport and for me, I really think that I will not be able to quit sport after my career, of course handball, but this is something that I have in my blood and this is really important for me to continue the story somehow. 
It includes finance because I'm studying finance so we'll see what will happen when I retire, but for sure, I will find a way to connect both.