03 Dec. 2019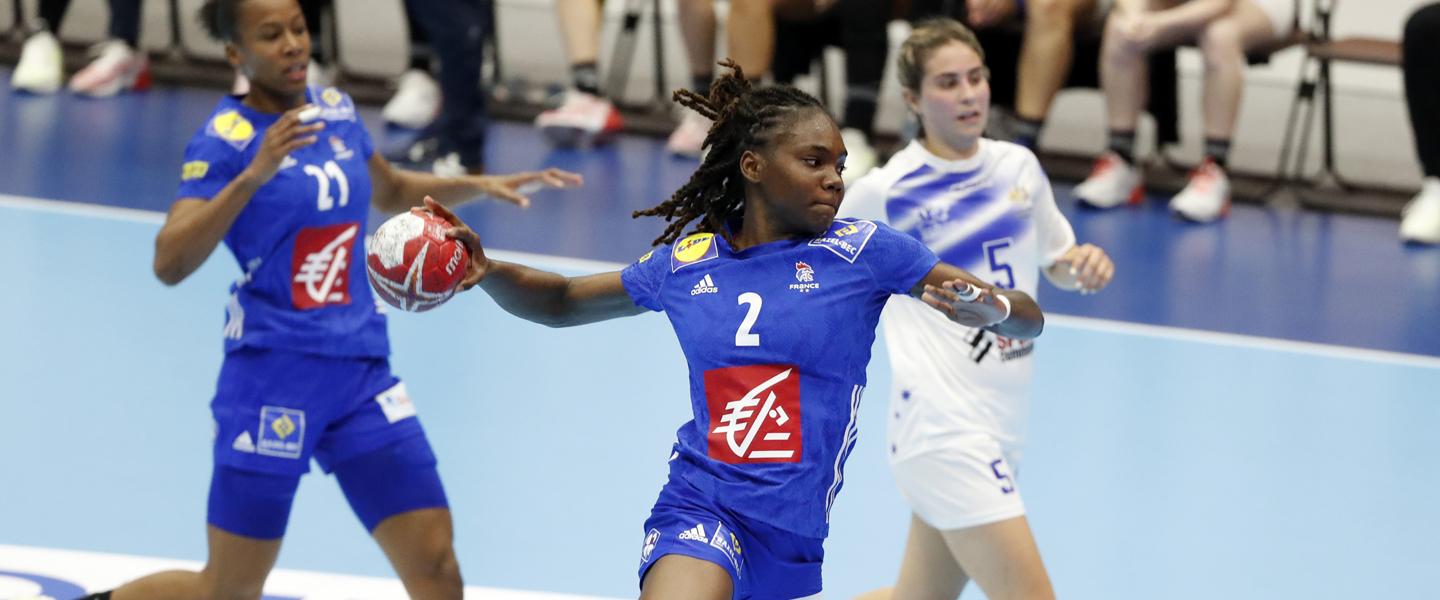 Even before the first ball had been thrown at the 2019 IHF Women's World Championship in Japan, Australia, as one of the lowest-ranked teams qualified, were always going to find it a big test.
But when their preliminary group was drawn, complete with every other team in it having won a world championship since 1993 and including the current title-holders France, it was a near-impossible ask to get a point in the first stage of games.
Added to this, they played a France team today who had only grabbed a solitary point in their first two games and knowing they had to do something quickly to ensure their progression through to the main round as one of the three teams would not be under threat.

GROUP B
France vs Australia 46:7 (21:3)
It was not a day to be an Australian fan as France coach Olivier Krumbholz revealed in the post-match media conference that he demanded his team play a "real complete match" against the Oceania champions.
And they did, defeating Australia 46:7 at the Yamaga City Overall Gymnasium this evening, winning the first half 21:3 thanks to a 7:0 (5-10th minute) and 13:0 (12-30th minute) run and taking the second half 25:4.
Once France were 8:1 up in the 10th minute, it was clear that the result would not be in doubt, but for Australia coach Heba Aly, the match was about more than the result.
"Our target today was to learn from one of the best teams in the world and the best players in the world," she said. "Many of our players are young and in their first tournament so it's good to be in this group and get that experience."
For Krumbholz, his side were maybe already thinking about their next game, the decisive clash against Germany tomorrow, but he was happy with the concentration and focus his fully rotated squad showed.
"We did not do well in the first two games and we wanted to play a great game today as much as we can because we have full respect for the Australian team," he said. "We are really satisfied we kept this up for the whole game."
Goalkeeper Catherine Gabriel played the whole game with Amandine Leynaud on the bench throughout and made 11 saves from 18 shots faced (61%) to win the best player award. Alongside Beatrice Edwige, she was only one of two players who did not score for France.
Pauline Coatanea ended as top-scorer for the French with seven goals and she, like her coach, was also satisfied with the day's work.
"I am happy that we won this game as everyone played their part in the victory," she said. "We are now full of confidence ahead of playing two important games and now have our eyes on the game tomorrow."
hummel Player of the Match: Catherine Gabriel, France