14 Aug. 2019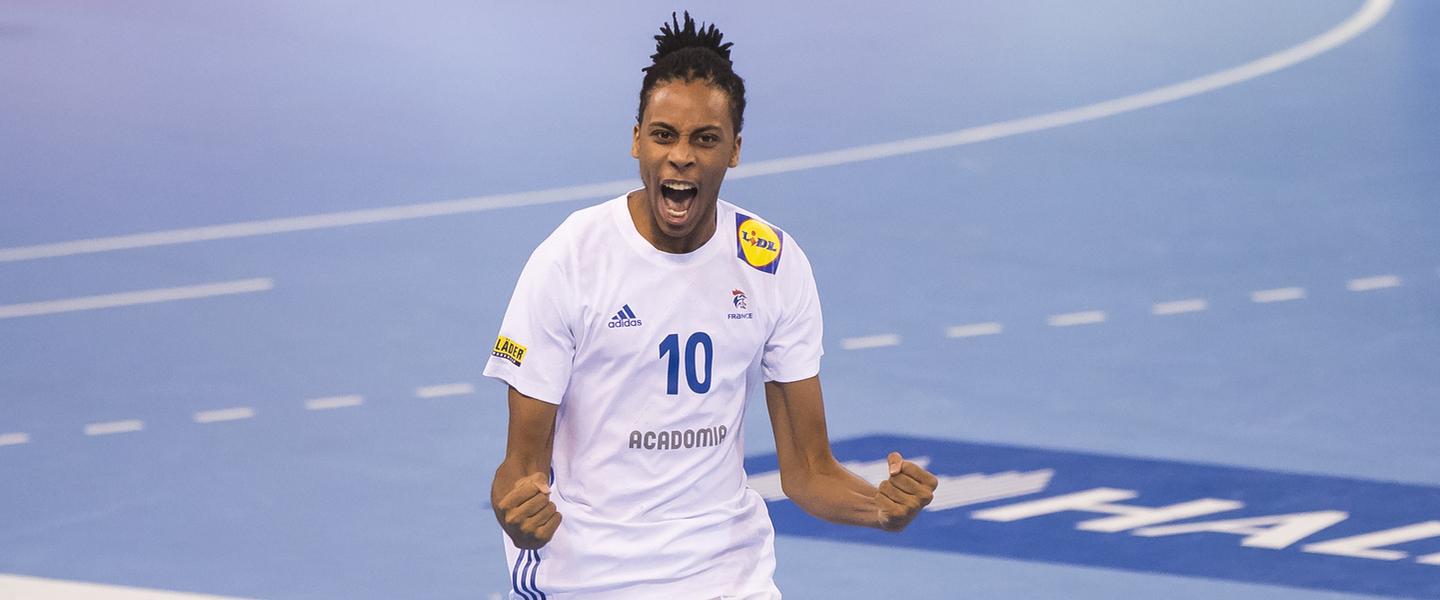 The defending title holders joined the list of quarter-finalists at the 2019 IHF Men's Youth World Championship when they defeated Norway on Wednesday night in Jane Sandanski Arena, Skopje. France took the lead early and it was the opening minutes that proved critical, as Norway could not shake the distance created early on. 
EIGHTH-FINALS
France vs Norway 33:28 (16:14)
The previous two eighth-finals in Jane Sandanski Arena had seen the victors helped considerably by a strong start from their goalkeeper, and that was also the case for France. With three saves in the opening 10 minutes, Charles Bolzinger played a key role in France creating an early lead that left Norway fighting to come back through the rest of the match. 
The distance France held at the 10-minute mark remained more or less the same throughout the game. From 5:2 at that point to 12:8 as the last 10 minutes of the first half began, France maintained control and always looked comfortable, with calm, well-ordered attack and an effective 5-1 defensive system. 
In offence, Sadou Ntanzi and Antoine Tissot were crucial for France, as they tallied seven goals apiece. For Norway, Victor Sprus Helsinghof and Simen Ulstad Lyse were clearly the biggest threats to France, as they also netted seven, with Hensinghof scoring on every attempt. 
Bolzinger maintained a 50% save rate at the end of the first quarter, with four saves off five nine-metre shots at that stage, highlighting the great cooperation between the keeper and his defence. In the second period, Valentin Guoy came into goal for a time, but left the court again for Bolzinger to return in the critical final stages. 
With 15 minutes on the clock, the three-goal difference that Norway could not shake remained, 26:23. It was in the final 10 minutes that France created a firmer advantage, with Drevy Paschal taking the score to 32:26 in the 54th. Two consecutive goals brought Norway closer again, but when France entered the final 60 seconds with a 32:28 lead the match was won. 
Player of the match: Sadou Ntanzi, France