08 Dec. 2019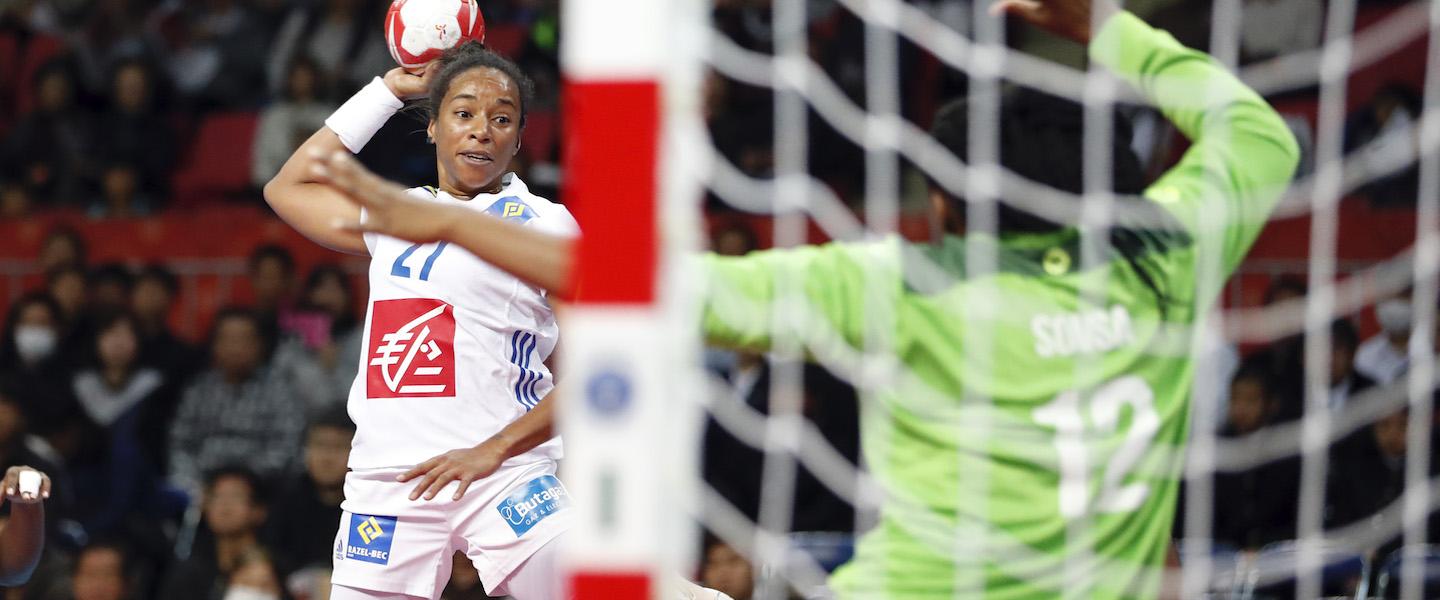 After some trouble in the opening period meant they finished with a level score line at half-time, France collected the expected victory in their first President's Cup match in Aqua Dome on Sunday afternoon. 
France outscored their opponents by 11 goals in the second period, and are now set for the 13/14 play-off against Hungary, who defeated Argentina in their opening President's Cup game. 
PRESIDENT'S CUP
Angola vs France 17:28 (9:9)
It was certainly not the stage of Japan 2019 that 2017 world champions France aimed to be contesting, and the disappointment remaining from their deciding defeat in the last preliminary round match lingered as they took the court against Angola. The European title holders struggled to find their usual motivation and with it, strength, and the result was a level first half that did not restore confidence. 
But after the equal half-time score, France completely dominated the second period, with a score of 19:8 in those 30 minutes. 
With the world title no longer the objective, France coach Olivier Krumbholz was able to use the game to give some court time to the less experienced players in the squad. Catherine Gabriel spent the entire match in France's goal, making 11 saves at 39% including one on a penalty. As is usual with France, the attacking effort was widely shared and every field player had some minutes. 
Although the first half ended level, France had some problems even with that. After 3:3 in the 10th minute, Angola scored several unanswered goals and pulled in front to a 6:3 advantage. France slowly fought their way back and in the final minute before the break, line player Beatrice Edwige scored the equaliser. 
With 15 minutes to play, France were in front but their lead was not yet decisive, at 16:13. Even as the clock passed 50 minutes the distance was surmountable, with France holding a 18:14 advantage. But after that the European side allowed just three more goals from their opponents, and in the last four minutes a five-goal run took them to their commanding final result. 
hummel Player of the Match: Estelle Nze Minko, France