09 Aug. 2023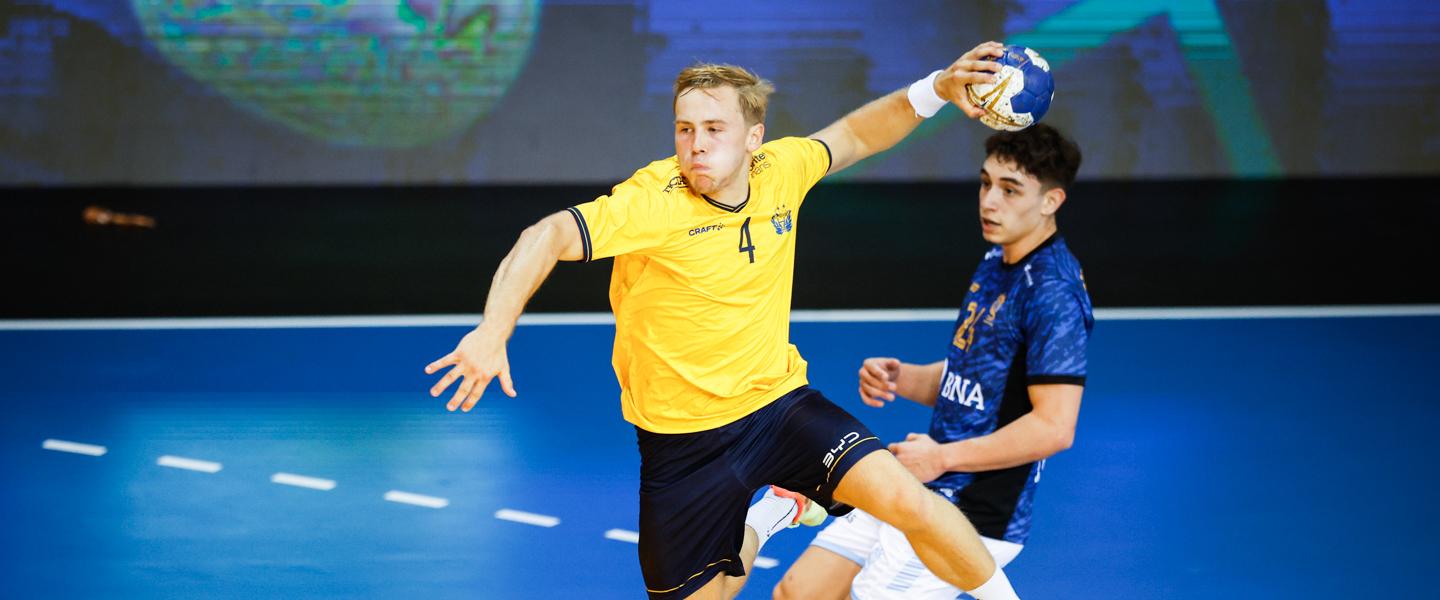 The President's Cup group stage is over, but each of the 16 participants is yet to play two matches at Croatia 2023.
The teams who ranked first in their groups will continue fighting for the consolation trophy, and the Placement Matches 17-20 in Rijeka promise some exciting clashes. Also, in Rijeka, four teams will fight for the positions from the 21st to the 24th.
Meanwhile, Opatija will be the venue for the Placement Matches 25-28 and 29-32, and even those teams who have lost all their matches in the competition so far will finally have a chance to make their fans happy. 
Placement Matches 17-20
17:30 CEST Morocco vs Montenegro
Morocco are the only non-European side, that still has a chance to win the President's Cup, and even if the Africans fail to do it, they would like to avoid matching their worst placement ever at the IHF Men's Youth World Championship, 20th place at Tunisia 2009.
It was not easy for the Moroccans to win the President's Cup Group I, as they were looking for a four-goal win against Algeria on Tuesday, and the score was 22:22 with four minutes left. However, Morocco snatched a 26:22 win and finished ahead of Algeria and Rwanda on goal difference in head-to-head matches. 
Abdellah Razgui, who netted seven times against Algeria, is Morocco's top scorer at the competition with 29 goals, so Montenegro should keep an eye on him. In turn, the Balkan side's best scorer Darko Durkovic has a tally of 27 goals, and Montenegro's goalkeeping has also been decent, as Lazar Sredanovic has made 40 saves in five games for a 36% save rate.
At their debut World Championship, Montenegro have already claimed three wins against Georgia, Mexico and Chile. Notably, their two most recent victories were quite narrow, 28:27 against Mexico and 24:21 against Chile, but they allowed the Europeans to finish top of Group III and continue fighting for the President's Cup.
20:00 CEST Iceland vs Sweden
This Nordic derby should be quite exciting, as both European sides were disappointed by missing out on a main round spot and have been doing their best to redeem themselves in the President's Cup.
At the consolation tournament, both Iceland and Sweden won their groups with the maximum of points. While Iceland in Group II defeated two Asian rivals, the Republic of Korea (38:23) and Bahrain (34:28), Sweden were even more dominant in Group IV, as they showed attacking power against the USA (50:17) and Argentina (42:29).
Overall, the Swedes have scored 211 goals in five matches, which is 42.2 goals per game on average. Two of their players, Love Sundewall and Linus Gustavsson, are among the top 20 scorers of the competition with 29 and 28 goals, respectively. 
Sweden's goalkeeping has also been quite good, as Arvid Noren is holding the third-best saving percentage, 43% in four matches, while Arvid Skoog is ranked tenth in that list with 37%. In turn, Iceland's goalkeeper Isak Steinsson has a 33% save rate. 
So Sweden will probably be favourites on Thursday, but Iceland are also determined to win, so a tight and entertaining battle can be expected in Rijeka. 
Placement Matches 21-24
12:30 CEST Algeria vs Chile
On Tuesday, Algeria missed a chance to finish top of their group and reach the Placement Matches 17-20. Now they can only fight for the 21st position and try to avoid their worst placement ever in IHF Men's Youth World Championship history, which is now the 23rd place in 2015 and 2017.
With a tally of 28 goals, Djemati Abdelouakhab is Algeria's best scorer at Croatia 2023, so Chile should try to hold him back if they want to succeed in this match. In turn, Chile's main attacking power is Fernando Castillo, who has been their (joint) top scorer in four most recent encounters. Now he has 26 goals on his account. 
At the start of the competition, Chile lost to Denmark and Austria, but they improved their results later on, defeating Mexico and Georgia. However, they still cannot beat any European opposition at the current event, as a 21:24 loss against Montenegro saw them proceeding to the Placement Matches 21-24.
15:00 CEST Japan vs Argentina
So far, Japan have only won one game at Croatia 2023, comfortably beating Bahrain 33:21 on Monday. The next day, the Japanese were less successful in another all-Asian duel, losing 27:34 against the Republic of Korea. 
But as three teams from the same continent finished level on two points, the goal difference in their head-to-head encounters was a tie-breaker, and Japan took the second position in the group above Korea and Bahrain.
Argentina have impressed more during the event – the South Americans were the only team alongside Sweden to go to the consolation tournament despite earning three points at the group stage, and they beat Burundi afterwards. 
However, the Argentines struggled against Sweden in a Tuesday battle, and following a 29:42 defeat, they finished second in Group IV and will now fight for the 21st position.
At the previous IHF Men's Youth World Championship, which was held in 2019, Japan beat Argentina 29:26 in a group stage, but now both teams have completely different squads, so the past experience can hardly be relevant before their Thursday battle.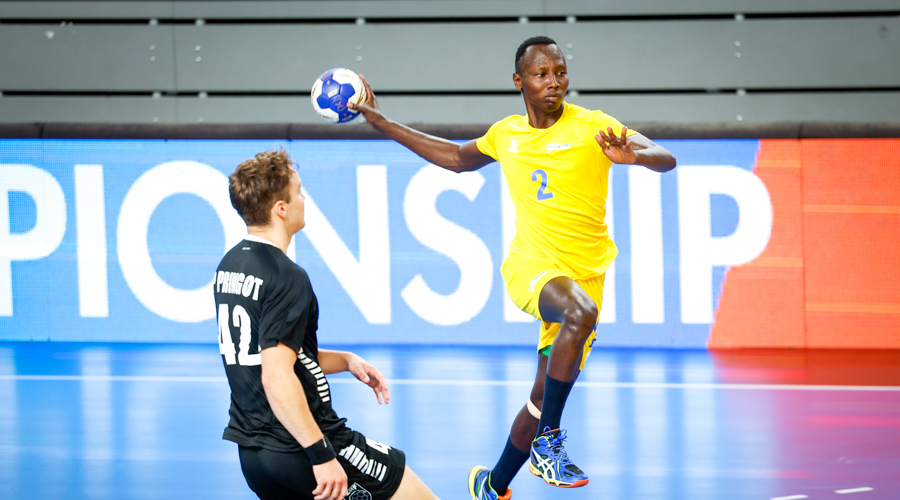 Placement Matches 25-28
17:30 CEST Rwanda vs Georgia
Rwanda, who are playing their debut IHF Men's Youth World Championship, have already written history at the competition. After losing all three matches at the group stage, they felt more at ease in the President's Cup, beating Morocco (33:32) and New Zealand (44:17).  
Despite that, the Africans finished only third in Group I, behind both continental rivals Morocco and Algeria on goal difference in head-to-head encounters. However, positive results have boosted Rwanda's confidence, and they hope to extend their winning run in the match against Georgia.
This game may actually become a scorers' duel, as Rwanda's Mbesutunguwe Samuel is a joint third-best scorer of the entire championship with a tally of 38 goals, while Georgia's Sandro Darsania has 33 goals and occupies a joint fifth position in that ranking.
Possessing senior national team experience, Darsania stood out in most of Georgia's matches at Croatia 2023, but his team lost four games in a row. However, the Georgian showed a better team game on Tuesday against Mexico and finally claimed their maiden win in style (41:22), which should boost their morale. 
20:00 CEST Republic of Korea vs United States of America
The Asian champions Republic of Korea could not take their first win at the competition for a long time, as they suffered four straight defeats. However, a 34:27 victory against Japan in an all-Asian duel on Tuesday saw the Koreans climbing to the third place in Group II.
Now they can fight for the 25th position, and Korea are determined to win both remaining matches. In attack, their main weapon is Moon Jinhyeok, a joint tenth-best scorer of the competition with 31 goals, and he is expected to have an impact in the game against the USA.
In turn, the US players have struggled in attack for much of the world championship, scoring just 67 goals in their four opening games (16.8 on average). But in the match with Burundi on Tuesday, the North Americans finally demonstrated their firepower, winning 33:26.
Only six USA players netted in this game, with Benjamin Edwards scoring 11 goals, exactly the third of the team's tally, and John Gallittu adding seven more. If these players also step up against Korea, the US team may fight for a good result again, but it will not be easy. 
Placement Matches 29-32
12:30 CEST New Zealand vs Mexico
So far, New Zealand have struggled at their second IHF Men's Youth World Championship, suffering five straight defeats, and by a wide margin each time. Their woes can be easily illustrated by statistics: the team from Oceania scored just 66 goals (13.2 on average) and conceded 235 goals (47 on average).
New Zealand have two more games at Croatia 2023 to try to end that unlucky run, but they will hardly be the favourites in the next match against Mexico. While the Mexicans have also frustrated their fans by losing all five games, they fought very hard in each of them – in particular, against Chile (28:30) and Montenegro (27:28).
However, on Tuesday, Mexico played quite a disappointing game against Georgia, losing by as many as 19 goals (22:41). Now the Central Americans are looking for redemption, and it seems that a match against New Zealand is a good opportunity to hit back and finally earn their first win at Croatia 2023. 
15:00 CEST Bahrain vs Burundi
Bahrain are the only team in the Placement Matches 29-32, who won at the current World Championship. In fact, the Asians opened the competition with a win, 32:28 against the continental rivals from the Republic of Korea.
However, they failed to develop that success and went on to lose all four next encounters. In the President's Cup Group II, Bahrain finished with two points, just as many as Japan and Korea, but took the last place on a head-to-head encounter.
Now the 29th place is the limit for Bahrain, who hope to celebrate victories in both remaining matches. On Thursday, they have a fair chance to beat Burundi, whose performance has hardly been impressive during the tournament.
Playing their first IHF Men's Youth World Championship, the Africans have so far lost all five matches. Their defence was particularly vulnerable, with 233 conceded goals in total (46.6 on average), so Burundi must improve to end their losing streak. 
Photos: Croatia 2023/Kolektiff images