23 Jun. 2022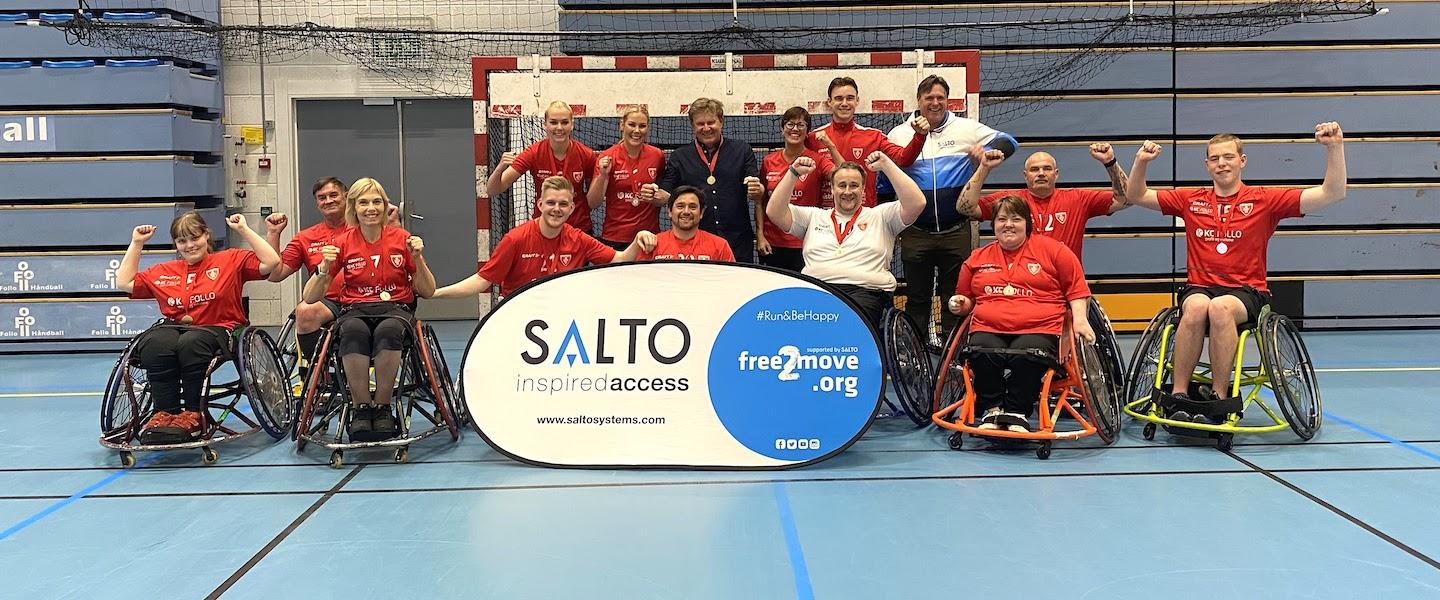 Wheelchair handball has been gaining increasing popularity around the world, as several countries have held their first tournaments in this discipline after emerging from the COVID-19 pandemic.
The latest addition in this growing list is Norway, where a four-team tournament, the Salto Cup was held last weekend in STIL Arena in Langhus. Three Norwegian sides and one Swedish team participated in the event. 
Follo HK, Bergen and Elverum Handball were the Norwegian teams that took the court, with Sävehof IK completing the line-up. Bergen clinched the gold medal, after securing a win in the last game of the competition against Sävehof IK.
Sävehof's Julia Johansson, one of the best players in the world, was named MVP of the tournament, despite her team losing the final against Bergen, while the hosts Follo HK, who won against Elverum, placed third.
"The whole tournament started with the idea of having a training weekend for Follo and Bergen. After Elverum started their team this summer, they were invited, and after sending the invitation across the border to Sweden, it was finally training day and Salto Cup for the four teams. The result was thus Norway's first wheelchair handball cup," says Laila Horgen, who oversees the activity at Follo HK.
While the results and the name of the winners might not be of the utmost importance, the fact that wheelchair handball is receiving more attention throughout the world duly marks the importance of the sport for its players. 
The latest example came from Elverum Handball, whose team was formed only in May, after Susanne Utgård moved to the town from Follo. They are just one of the sides that have been following in the footsteps of the organisers of the tournament, Follo HK, who were established in 2014 by three sisters: Susanne, Helene and Thea Utgård – pioneers for wheelchair handball in Norway.
"It is important to create good clubs and infrastructure around the country, to see that more clubs are taking a good approach to wheelchair handball. We have seen this in Follo, Bergen and Elverum, that the players greatly appreciate what wheelchair handball can offer, that they can be in physical activity and be part of a team," Susanne Utgård told the official website of the Norwegian Handball Federation (NHF).
The NHF have also created their wheelchair handball national team, which aims to take part in the most important competitions in the next years.
"Among other things, a classification system is used for the players, therefore, we need more player types with different physical prerequisites. Inclusion is what this sport is about, and it is important to include those with greater physical disabilities," adds Utgård.
With the NHF President Kåre Geir Lio also in attendance and trying wheelchair handball for the first time, the future of the sport in Norway looks bright and it is likely the emphasis will be even higher in the next years.
Photo: Mirjam Sevland / NHF