12 Aug. 2022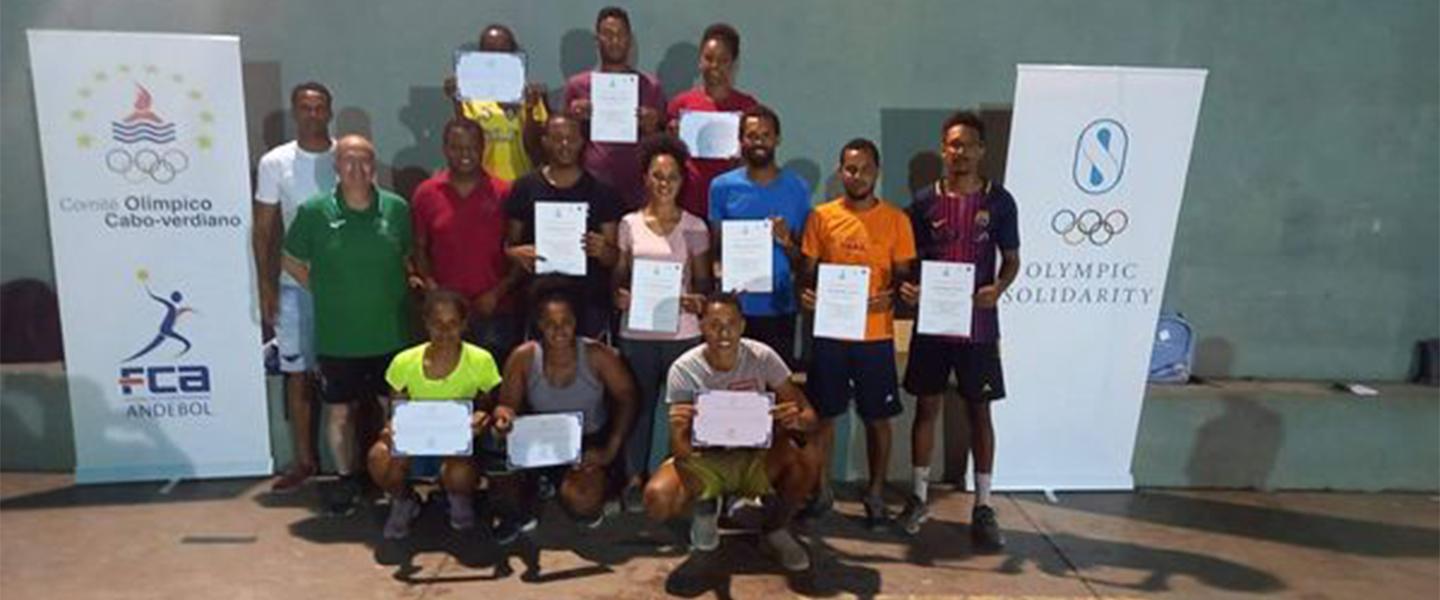 During the past year, Cape Verde hosted an Olympic Solidarity Development of Nations Sports System Course, separated into four phases, which were eventually completed this August with the fourth phase taking place between 16 July and 3 August on the Fogo and São Nicolau islands.
The African country has been on the rise in the past years, as they made their debut at the 2021 IHF Men's World Championship in Egypt and have also qualified for the 2023 IHF Men's World Championship in Poland and Sweden, after finishing second at the 2022 CAHB African Men's Handball Championship in July. 
The project, which spanned over the last year, had the aim of contributing to the development of Cape Verdean Handball, updating teaching and training methodologies in the sport and creating a common approach to be applied throughout the country.
During the courses, the following topics were specifically addressed, with an emphasis on developing handball on a certain level and making the transition from basic handball to competition handball easier: the role of the coach, the update of the methodologies for the initiation to handball, the training of physical skills in handball and a characterisation of handball in our days.
"The main findings were that Cape Verde are really trying to improve handball in their country, with each of the islands having a specific reality for them. In some cases, there is a good implementation of handball and structured competition, while in others, the sports is just taking its first steps," says IHF Lecturer José António Soares David Paiva da Silva.
Moreover, it was highlighted that the Cape Verdean Handball Federation made huge strides in the past years, with several schools created to teach handball.
About Olympic Solidarity
Olympic Solidarity's mission is to help National Olympic Committees (NOCs) develop and strengthen their structures, support their athletes, coaches and administrators, and promote the Olympic values through targeted programmes.
These programmes enable them to not only consolidate their position within the Olympic Movement and their own national sports structures, but also to increase their autonomy and independence. With better support, the NOCs are better able to carry out their responsibilities.
In partnership with the International Olympic Committee, National Olympic Committees and Olympic Solidarity, the International Handball Federations aims to provide National Federations with the best support possible to effectively develop and grow the game of handball in their country.
Photo: Cape Verde Handball Federation