09 Nov. 2022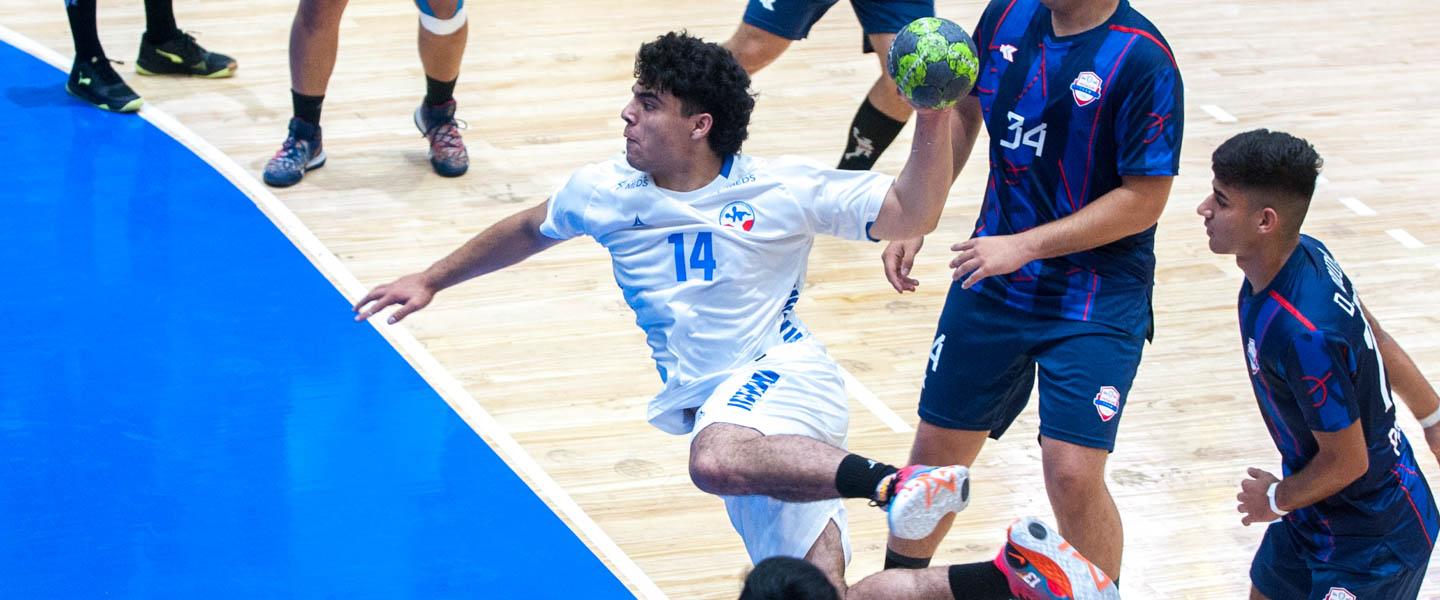 The Continental Championships of Central & South America in Buenos Aires opened on Tuesday, 8 November 2022, with eight matches in both youth and junior age categories. 
At the youth (U18) tournament, Brazil are at the top of Group A after a commanding 33:9 win against Guatemala, while Uruguay also have two points following a much more hard-fought 36:32 victory against Nicaragua. On day two, Brazil face Nicaragua at 8:15 local time, while Guatemala meet Uruguay at 15:45.
In Group B, both winning teams hit the 40-goal mark on Tuesday. Argentina earned the biggest win of the day, defeating Venezuela 46:17, and Chile beat Paraguay 43:25. On Wednesday, Chile play Venezuela at 12:15, while Paraguay and Argentina face off at 19:15.
The same four nations – Brazil, Argentina, Uruguay and Chile – celebrated opening wins at the junior (U20) event. In Group A, Chile proved too strong for Guatemala (33:11) and Argentina defeated French Guyana 39:19. On day two, Chile play French Guyana at 14:00, and Argentina meet Guatemala at 21:00.
In Group B, Uruguay had the upper hand against Paraguay (28:24). At the same time, Brazil took a much more commanding win over Costa Rica (40:16). On Wednesday, Brazil and Paraguay face off at 10:30, and Uruguay play Costa Rica at 17:30.
Several semi-finalists should be determined on day two of the competition. If all the winners of the Tuesday games claim their second victories, even all eight progressing teams at both events will already be named on Wednesday. 
You can find statistics and more information here and follow the games on Youtube or here.
Photo: Coscabal/CAH