22 Jul. 2021
How significant can the influence of one individual regarding the development of handball in a country and even a continent be? Aleksandar Sasha Dimitric, referred to in his adopted home as 'the father of Australian handball', proved that influence can be enormous. 
Dimitric, aged 92, passed away last Friday. A former player for Yugoslavia and Yugoslav champion with Red Star Belgrade in 1955 and 1956, Dimitric migrated to Australia in 1964 and introduced handball to the country in 1983. Later, he would be the Technical Manager for the handball competition at the Sydney 2000 Olympic Games. 
"Pioneer, founder, player, coach, administrator, photographer, encourager, contributor and tireless supporter – Aleksandar Sasha Dimitric…or Sasha to us all. Sasha brought handball to Australia and formalised its establishment in the Oceania region," said the Handball Australia Facebook page when sharing the news of his passing, going on to outline his role in bringing the sport to Australia together with other still-active members of the handball community in the country. 
Dimitric played a critical and catalysing role in the formal recognition of handball with government institutions in Australia as well as with the International Handball Federation. And naturally, as a former top player, he dedicated "countless unseen hours spent helping our players and official hone their skills on courts and parks in the early hours of the mornings and to make contacts in Australia and overseas and to build their pathways in the sport." 
Dimitric's visible role in handball in Australia and Oceania continued well into the 2000s, when he could be seen as the photographer at national championships. Few members of the Australian handball community who have achieved success abroad would not credit him with playing a big role or at least offering significant support towards the journey of moving across the world to pursue the passion. 
One who will not forget Dimitric's influence is Taip Ramadani, a long-time former member of the Australia men's handball team who played professionally in Europe and later became national team coach for Australia and most recently Kosovo. 
"Sasha was my first handball coach, my toughest critic, my mentor, and my friend — and without him, I would have achieved nothing in handball," wrote Ramadani on his own social media following Dimitric's passing. "He brought the global game to Australia, created a strong community, and introduced us to the world. Above all, he always had us and the game close to his heart.
"I will always remember him for the time and hard work he put into my early development — teaching me skills and instilling in me passion for the game. I will forever be grateful." 
Ramadani's words are representative of how many in the Handball Australia community see Dimitric, who is survived by his wife Irina Dimitric-Stojic, son Srdjan and daughter Tania. His role in creating the small but close-knit and dedicated community surrounding handball in a country where the sport is run by volunteers cannot be underestimated, and players such as Bevan Calvert — the first Australian to play in the EHF Champions League — and 2018 Asian Women's Championship top scorer Sally Potocki took the first big steps to go abroad with Dimitric's full support and often proactive involvement. 
Dimitric's legacy will certainly stay in the memories of many in Australian handball and following the announcement that Brisbane will host the 2032 Olympic Games, his dream of seeing the sport grow further in Australia will undoubtedly live on.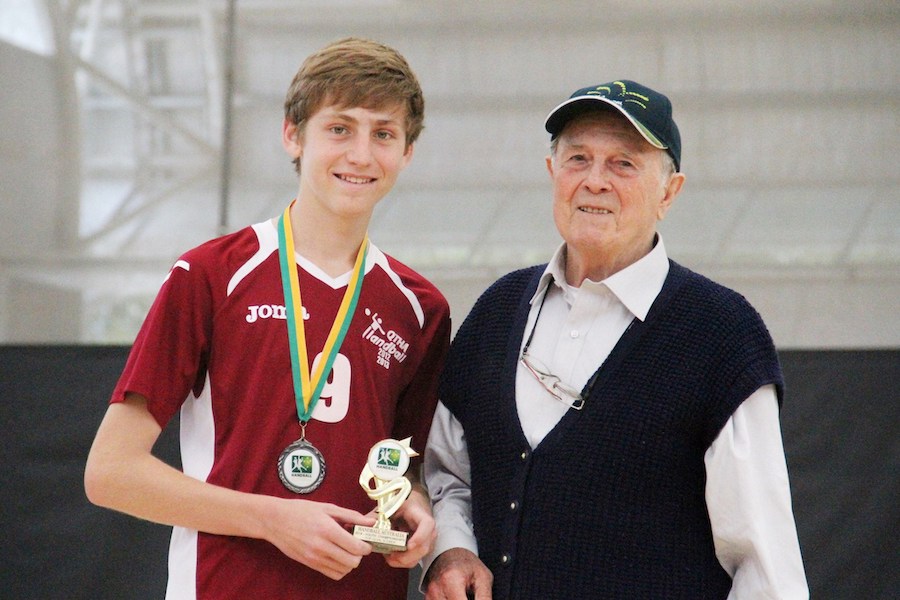 Article cover photo: Jun Tanlayco
Photo in article: Bronwyn Thompson