23 Jan. 2021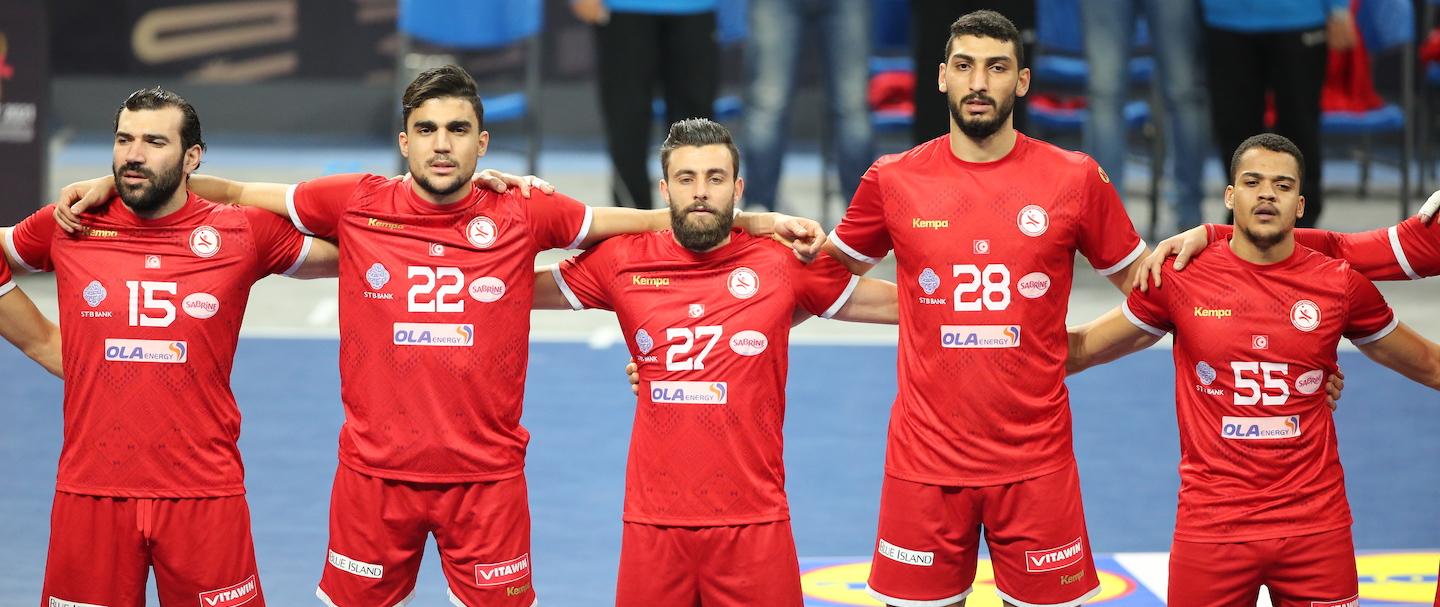 Tunisia asserted their continental authority in the President's Cup, easily defeating DR Congo 38:22 and in the process, making their first step towards a 25/26 placement clash with Austria.
PRESIDENT'S CUP GROUP I
Tunisia vs DR Congo 38:22 (17:13)
Congo were brought back down to earth today after winning their first-ever IHF Men's World Championship game on Thursday (21 January), losing to 2020 CAHB Men's African Championship silver medallists, Tunisia.
In 2018 at the continental championship in Gabon, Tunisia won by 17 goals (38:21) and today it was 16.
But Sami Saidi's side, who were within a whisker of making it into the main round, started sluggish and took a while to get going against Congo who were missing their influential captain Aurélien Tchitombi, who is out for six months after rupturing his achilles tendon in that Angolan win.
The opening quarter was equal (8:8, 15th minute) as Tunisia were slow in transition and Gauthier Mvumbi caused havoc on the line. However, when Ghassen Toumi sprinted down court to sink home a fast-break (9:8) it seemed to wake up his side and they sped ahead (11:8) as Congo coach Francois Tuzolana called his first timeout.
His side, captained today by Olivier Botetsi, were not able to respond and by the break they were down 17:13 with five fast-breaks in the bag already – a number which would increase considerably in the second period.
As Congo tired, Mvumbi's transition on the line to the bench as his side switched from attack to defence became slower and, combined with Tunisia's quickness in attack, proved devastating.
Tunisia went on a 10:2 scoring run inside the first 10 minutes of the second half to put the game out of reach, moving into a double-figure lead within eight minutes (25:15, 38th minute).
Going in the last quarter, the lead opened up to 12 and it was just a case for Saidi to give time to his full squad ahead of their clash with Angola on Monday (25 January). Due to Cape Verde's withdrawal, Congo will have three days off until their next match on Wednesday (27 January) and will await the results of the remaining President's Cup group matches.
Mohamed Amine Darmoul added another six goals to his total for Tunisia, now topping their scoring charts, with 29.
hummel Player of the Match: Gauthier Mvumbi, DR Congo
PHOTO: Egypt 2021