02 Dec. 2019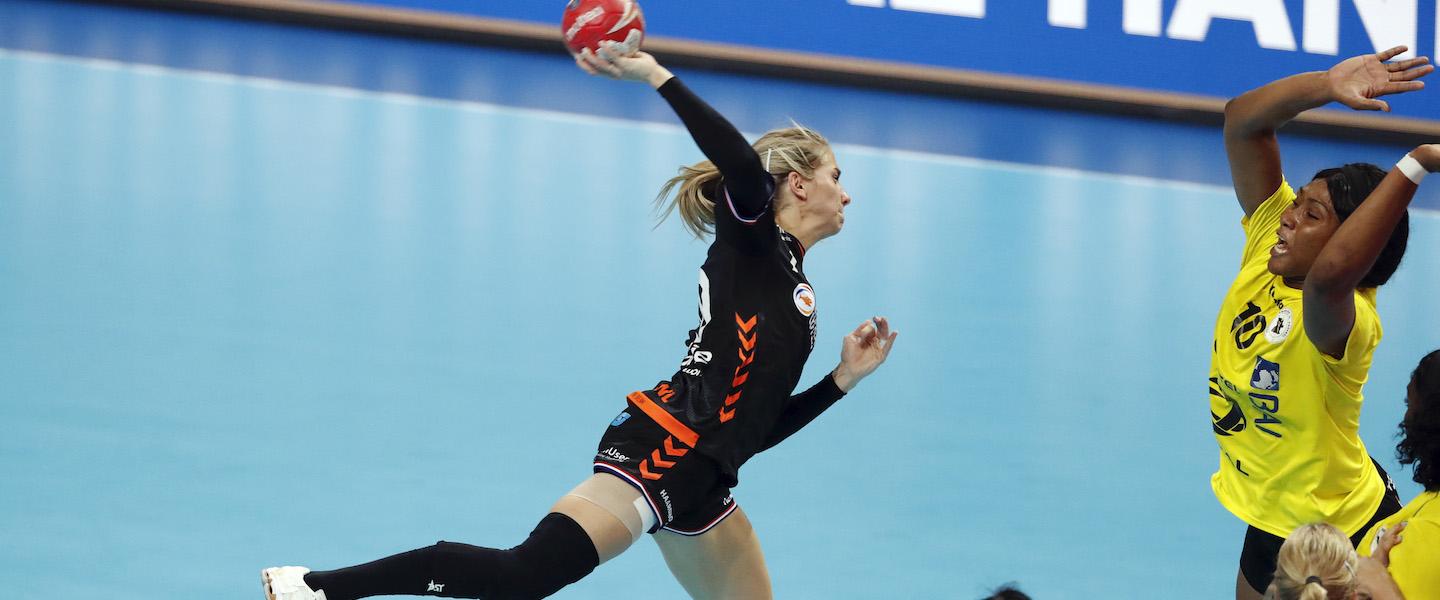 The Netherlands recorded their first victory at the 24th IHF Women's World Championship in the second match of round 2 for Group A on Monday afternoon, defeating Angola with a comfortable margin and following Serbia to four points on top of the table. 
For Angola, it was the second loss, and they therefore stayed on zero points alongside Cuba. 
GROUP A
Angola vs Netherlands 28:35 (12:17)
Although the match saw the Netherlands in command throughout the game, the 2017 World Championship and EHF EURO 2018 bronze medallists could not afford to relax until the last 10 minutes when Angola seemed to run out of power and the win was decided. 
The Netherlands were certainly comfortable with a five-goal advantage at half-time, and they extended that lead to its greatest at seven three minutes into the second period, 13:20. Angola looked to be coming back around the 45-minute mark, when they decreased the distance to 21:24 off a goal from Azenaide Carlos. 
However, after 24:27 in the 48th minute, the Netherlands ended the African champions' hope with four unanswered goals that pulled them to a firm 31:24 lead just three minutes later. With that, the contest was decided and Angola could not reduce the gap again. 
The Netherlands were led by a great game from their back court, with Germany 2017 All-star left back Lois Abbingh top scoring with 11 goals. Centre back Estavana Polman and Laura van der Heijden were next for the Netherlands, with six and five goals, respectively. Abbingh was critical in the Netherlands lead at half-time, as she scored seven of her goals in the first 21 minutes, profiting from Polman's leadership in the playmaker position. 
For Angola, Carlos was the clear top scorer, with a tally of nine, while the top scorer of the 2018 IHF Women's Junior World Championship Helena Paulo tallied five. 
hummel Player of the Match: Lois Abbingh, Netherlands