09 Aug. 2019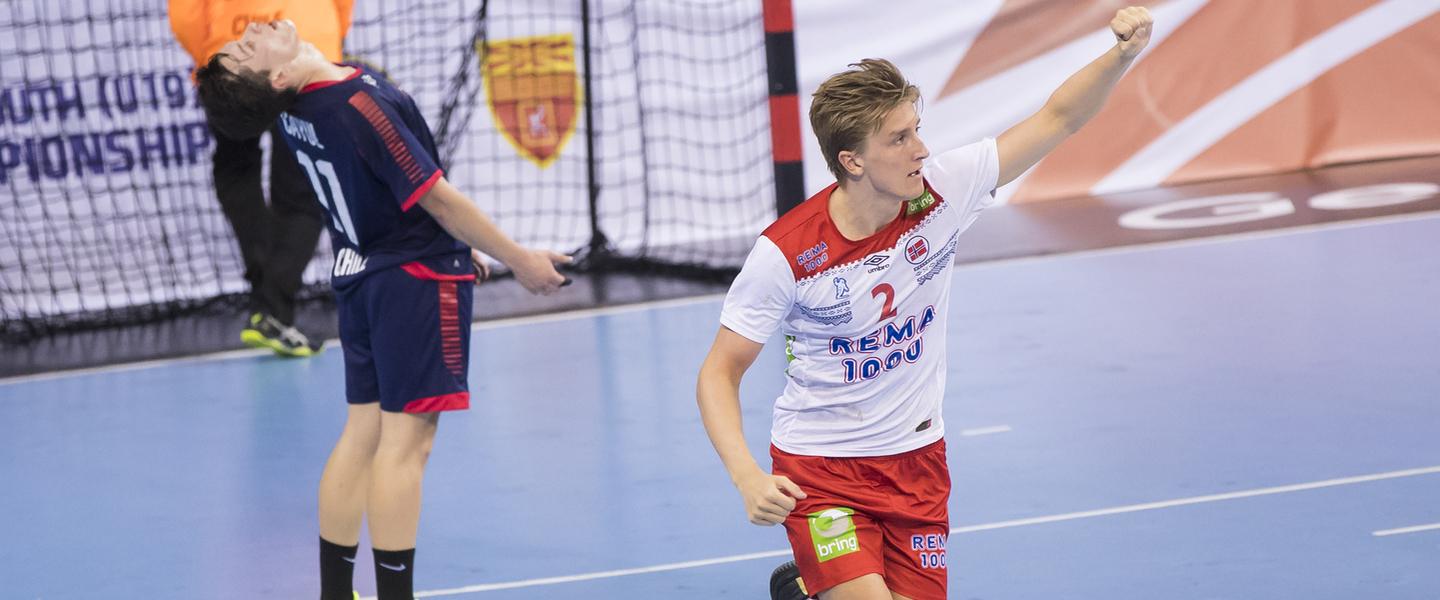 Norway collected a victory that was never in question when they wrapped up round three for Group A at the 2019 IHF Men's Youth World Championship on Friday night, defeating Chile by 15 goals after controlling the match throughout. It was Norway's first win at North Macedonia 2019, following a draw versus Spain in round two and a loss to Croatia in their tournament opener. 
GROUP A
Norway vs Chile 38:23 (20:9) 
When Norway held an 11-goal advantage at half-time, it was already clear the two points were decided. The Scandinavian team focused their efforts on practising their own defensive system and attacking combinations, while cruising to their first victory. 
Norway started strong and Chile had to replace their number one keeper Diego Caro after 10 minutes, as the Scandinavian side hit a 7:2 lead and the goalkeeper had not managed to make any saves. Norway's attack was highly efficient, and they recorded 100% accuracy well into the first half. 
The Scandinavian side's own goalkeeper, Thomas Kristoffersen Langerud, saved two shots off five faced in the first 10 minutes – but as the clock ticked on Chile's attack started to improve and he finished the half with a total of three. Matias Paya and Jose Miquel Cayul were the leaders of Chile's offence, with seven and five goals respectively. 
For Norway, Mads Falck Rekstad tallied five of his seven goals at half-time, while Tollef Oskar Lindqvist contributed six strikes at 100% by the final whistle.  
Norway were able to rotate their bench extensively, and almost every player on their list of 16 played a role in the win. By the 45th minute, Norway were in front 29:16, and there was no doubt they would add the two points to their account. With the victory, Norway moved to three points on the table, settling into fourth place behind Slovenia. 
Player of the match: Mads Falck Rekstad, Norway