29 Aug. 2019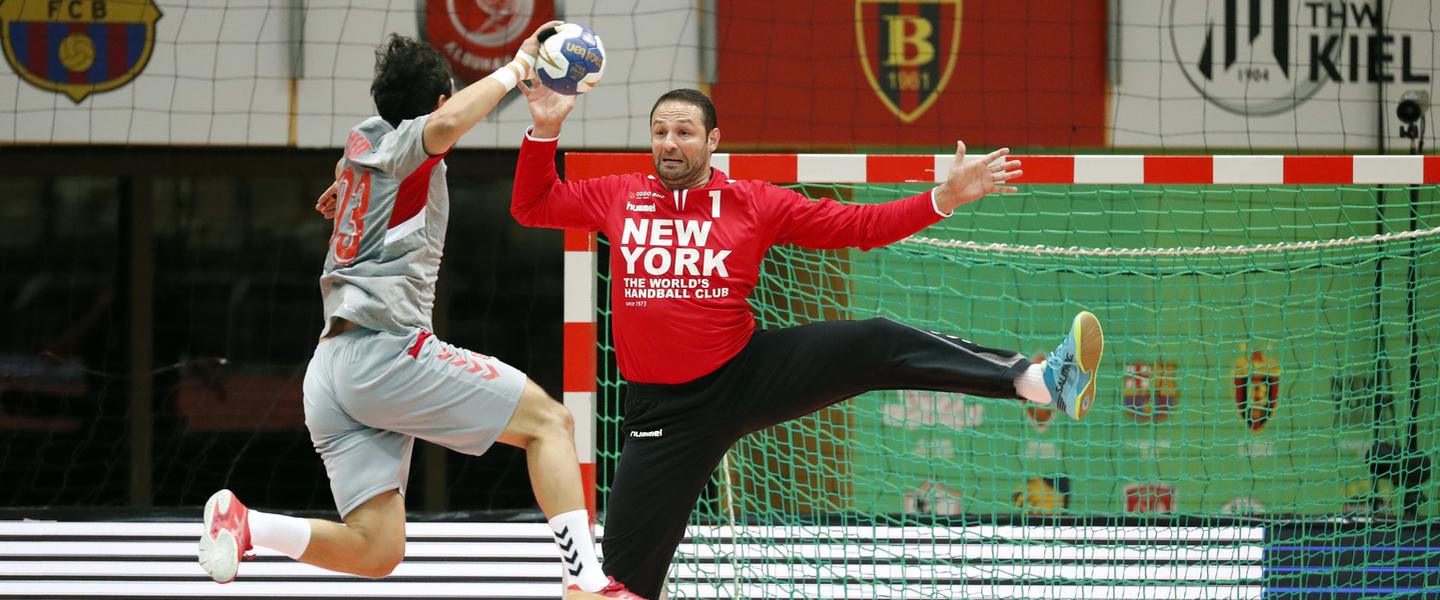 Debutants Al Duhail earned their first victory at the IHF Men's Super Globe in the second 5-10 placement round match on Thursday in Dammam Sports Hall, which took the Qatari team's points tally in Group B to two. New York City fought hard but after Duhail took the lead just past the 10-minute mark, they maintained control until the final whistle. 
5-10 PLACEMENT ROUND    
New York City (USA) vs Al Duhail (QAT) 19:24 (8:11)
Thanks to solid defence on both sides and a particularly strong game from NYC goalkeeper Ivan Ignjatovic, it was the lowest scoring match so far at the 2019 IHF Men's Super Globe. Despite the comfortable final score line for Duhail, it was a competitive game and the Qatari team had to work hard to keep their determined opponents at bay. 
The last time the score stood level was at 5:5 in the 17th minute, before some missed shots and turnovers from NYC paved the way for Duhail to create a promising three-goal lead ahead of the break. New York could never shake that distance, and saw the score line grow larger as the clock ticked on. 
Duhail relied on two stand-out players in attack, Mohamed Maaref tallied seven goals, while Hamdi Ayed counted five. For NYC, Stefan Lang's five goals made him the top scorer. 
After a period of nine minutes with no goals from either side (10:13 in the 41st), a 3:0 partial from Duhail took them to a clear 16:10 advantage with 13 minutes on the clock. When Duhail held a seven-goal lead with just over three minutes remaining, there was no doubt about the impending win. 
Player of the match: Hamdi Ayed, Al Duhail