27 Oct. 2022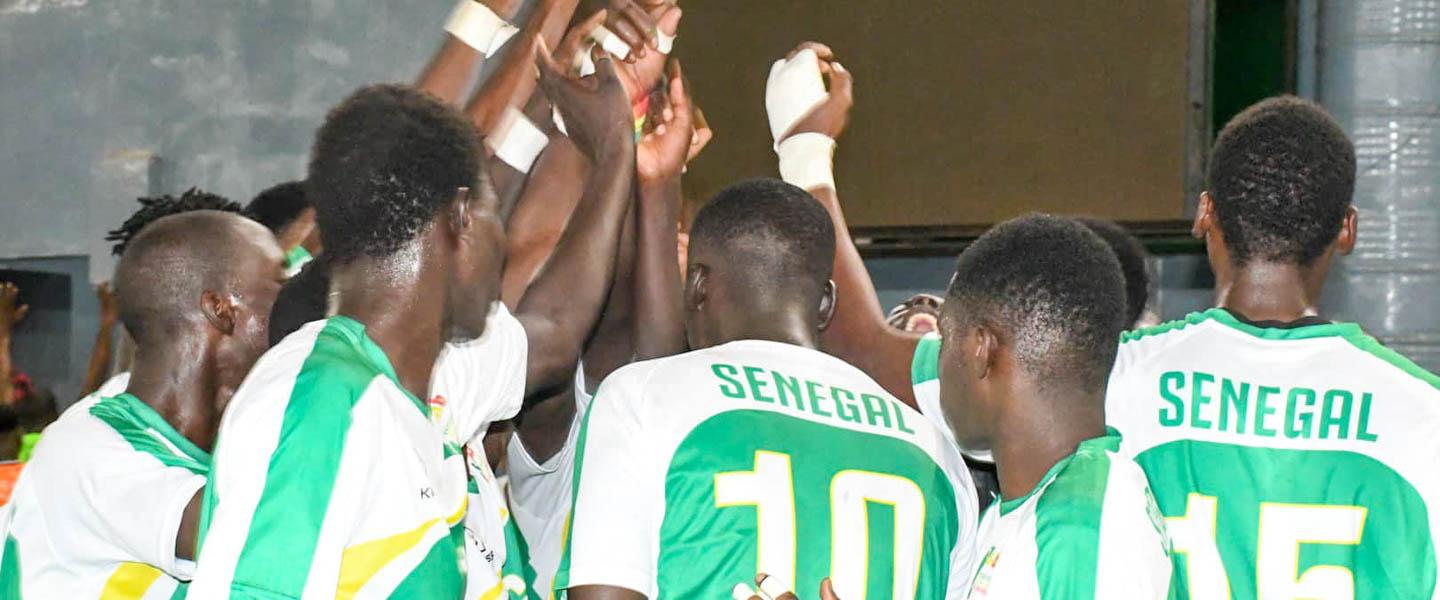 Several teams booked their semi-final tickets on Wednesday during the 12 group stage matches of the Men's IHF Trophy Africa – Zones II and V.
At Zone II in Conakry, both winners of the junior (U20) event in Group A have been determined, as Guinea and Mali claimed their second victories. While the home side beat Gambia 48:29, Mali defeated Guinea Bissau 39:23. On Thursday, Guinea and Mali play for the group's top position, while Gambia faces Guinea Bissau.
In Group B, Senegal and Cape Verde also secured their semi-final berths and will play for the first place on Thursday. On Wednesday, Senegal beat Sierra Leone 42:15, meaning that Sierra Leone are sure to finish third. 
The picture is less clear at the youth (U18) competition, where Cape Verde took their second victory in Group A, 35:28 against Sierra Leone, while Mali bounced back from their opening defeat, beating Guinea Bissau 37:25. On Wednesday, Cape Verde face Mali, and Sierra Leone meet Guinea Bissau in the fight for two semi-final berths.
In Group B, Senegal defeated Gambia 37:18 and joined home team Guinea in the semi-final. They will face off on Thursday, while Gambia are sure to finish third in the group.
At Zone V in Nairobi, Uganda claimed their second win in Group A, 40:37 against Burundi, and Kenya comfortably beat South Sudan 49:15. Uganda lead the race with four points, followed by Kenya and Burundi, who are level on two points. On Thursday, Uganda face Kenya, and Burundi meet South Sudan.
In Group B, Djibouti lost a chance to reach the semi-final following a 20:32 defeat against Ethiopia. Rwanda and Ethiopia are through and face off for the top position on day three.
At the youth competition, Burundi won their second straight game in Group A, 50:46 against Uganda, to proceed to the semi-final. Uganda and Rwanda meet on Thursday in a direct duel for the second position. 
In Group B, Kenya and Ethiopia are also through. The home team enjoyed a commanding 57:9 win against South Sudan, while Ethiopia proved too strong for Djibouti (47:13). 
In their last group matches, Kenya play Ethiopia for the first place in the group, and South Sudan meet Djibouti.
Photo: Handball Federation Guinea