05 Aug. 2022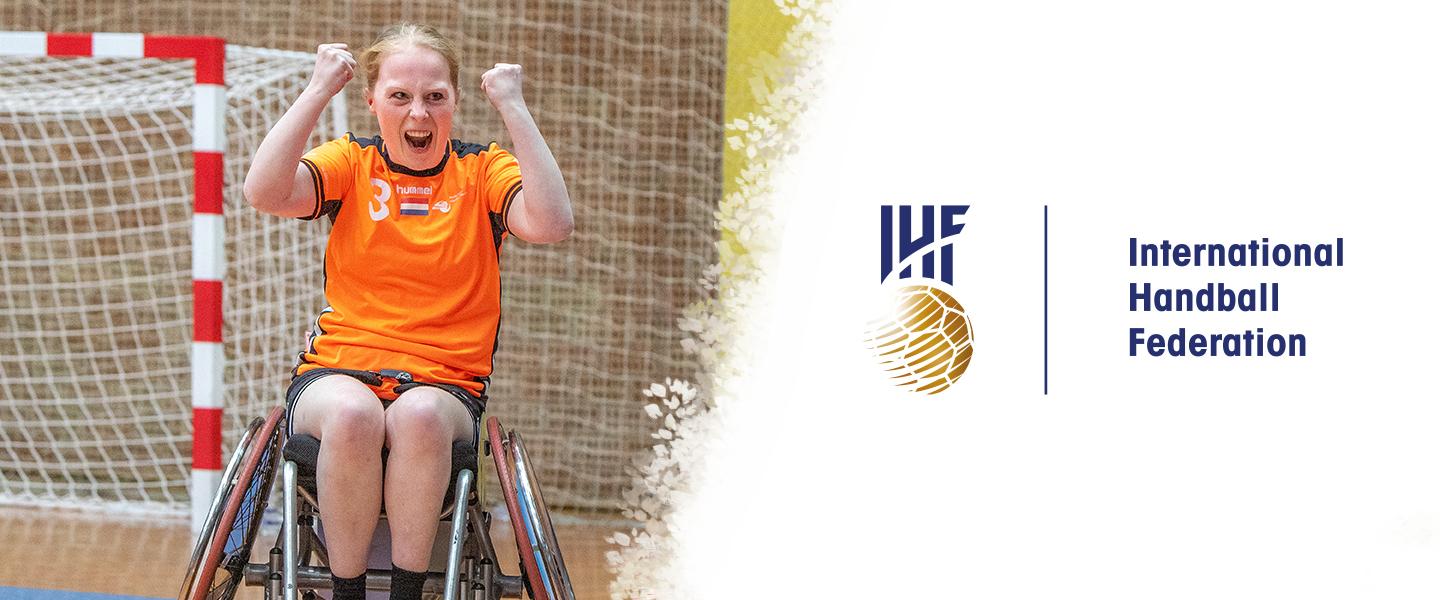 The first-ever IHF Four-a-Side Wheelchair Handball World Championship will take place in Cairo, Egypt, from 22 to 25 September 2022 with six teams at the start that represent four continents and confederations – Asia, Africa, Europe and South and Central America. 
Two European teams – the Netherlands and Slovenia – two teams from South and Central America – Brazil and Chile – and one each from Asia – India – and Africa – Egypt – will line up at the event.
The competition, which is scheduled to take place in the Dr Hassan Moustafa Sports Hall in 6th of October, will consist of a preliminary round in round-robin format, as every side play against each other once before the final day of the competition.
The top two teams in the group will then face each other for the gold medal, with the third and fourth sides featuring in the bronze-medal game. The teams ranked fifth and sixth at the end of the preliminary round meet in the 5/6 placement match.
According to the regulations, the competition will be played with mixed teams, which means that each team will need at least two female players in the squad, with one female player on the court at every time.
Match schedule
All times local
Thursday 22 September
10:00 Brazil vs Slovenia
10:00 Chile vs Netherlands
11:30 Egypt vs India
17:00 India vs Chile
17:00 Netherlands vs Brazil
18:30 Slovenia vs Egypt
Friday 23 September
10:00 Netherlands vs Slovenia
10:00 Brazil vs India
11:30 Chile vs Egypt
17:00 India vs Netherlands
17:00 Chile vs Slovenia
18:30 Egypt vs Brazil
Saturday 24 September
15:00 Brazil vs Chile
17:00 India vs Slovenia
19:00 Netherlands vs Egypt
Sunday 25 September
15:00 5/6 Placement match
17:00 Bronze-medal match
19:00 Gold-medal match
Photo: Foto Cobi the Netherlands