22 Jun. 2017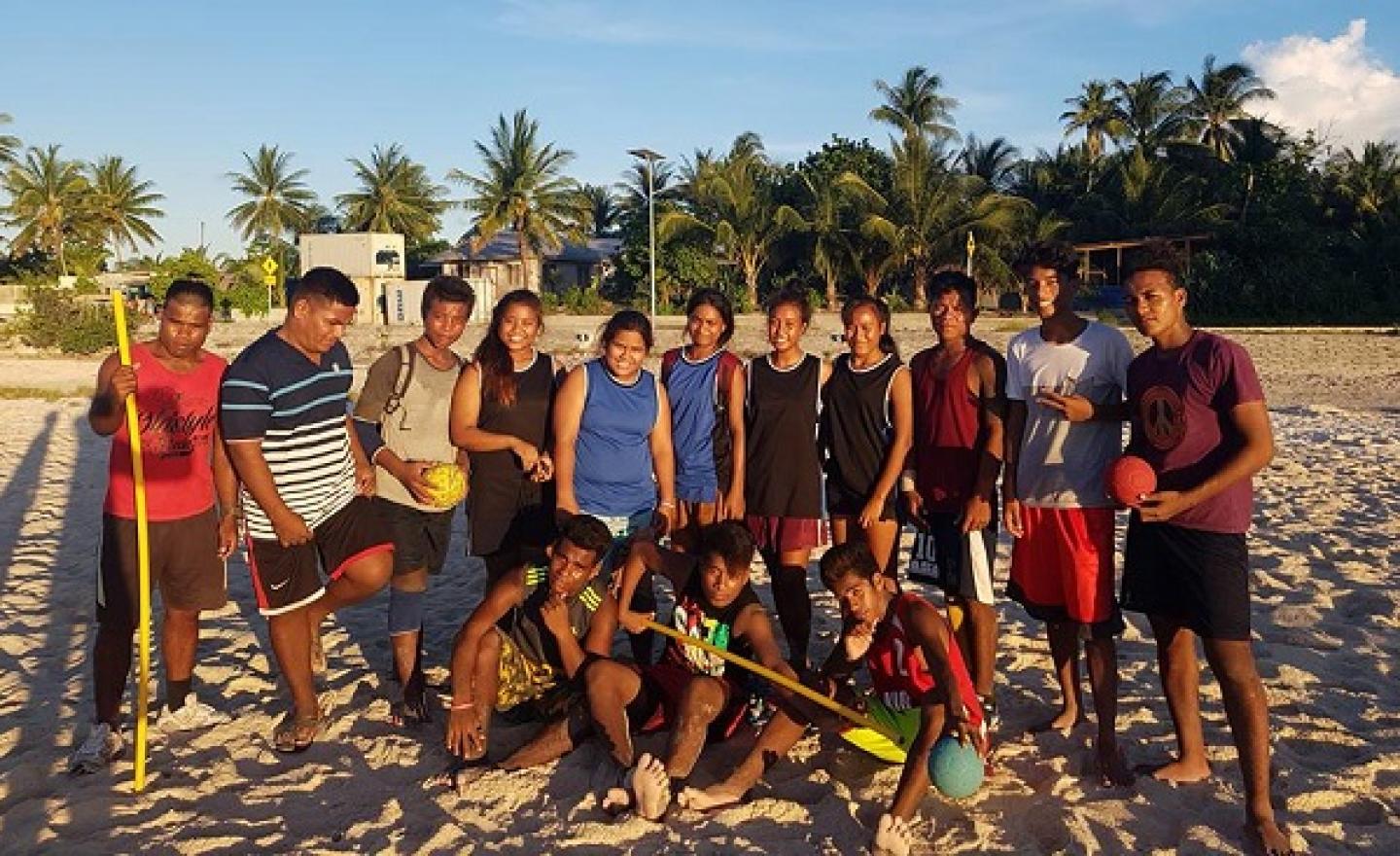 The Kiribati Handball Federation's Beach Handball Challenge concluded with ASA winning the women's event and Tianako Team claiming the men's title. The Beach Handball Challenge took place over a month with six men's teams and two women's sides competing as the Federation works to continue growing the sport in the tiny island nation, which participated in its first ever international handball competition in May.
The inaugural beach handball competition was played every weekend at Eita before the finals were held on June 10. Teams from different villages including Bikenibeu, Eita, Bairiki and Kotiweei competed, with several members of Kiribati's Under 17 national teams participating alongside more experienced players.
The men's Beach Handball Challenge final was contested between Tionako Team and Bikenibeu 2, with both sides winning one set each and the match proceeding to a penalty shoot-out. Tionako won the shoot out by just one goal at 5:4. ASA also won their final in the women's event against Bikenibeu.
Development continues in Kiribati
Plans to introduce two handball leagues – one for indoor and one for beach – are being spearheaded by the Kiribati Handball Federation's Aroito Tetuai, and interested players are now being called to express interest in the men's and women's competitions.
The plans come less than 12 months after Kiribati organised their first ever handball tournament in October 2016 in South Tarawa, and follow the beach handball national teams' participation in the IHF U17 Beach Handball World Championship – Men's & Women's Qualification Games. At the Qualification Games in the Cook Islands in May this year, Kiribati ranked fifth in the men's event and fourth in the women's. 

Photo: Kiribati Handball Federation