23 Jan. 2021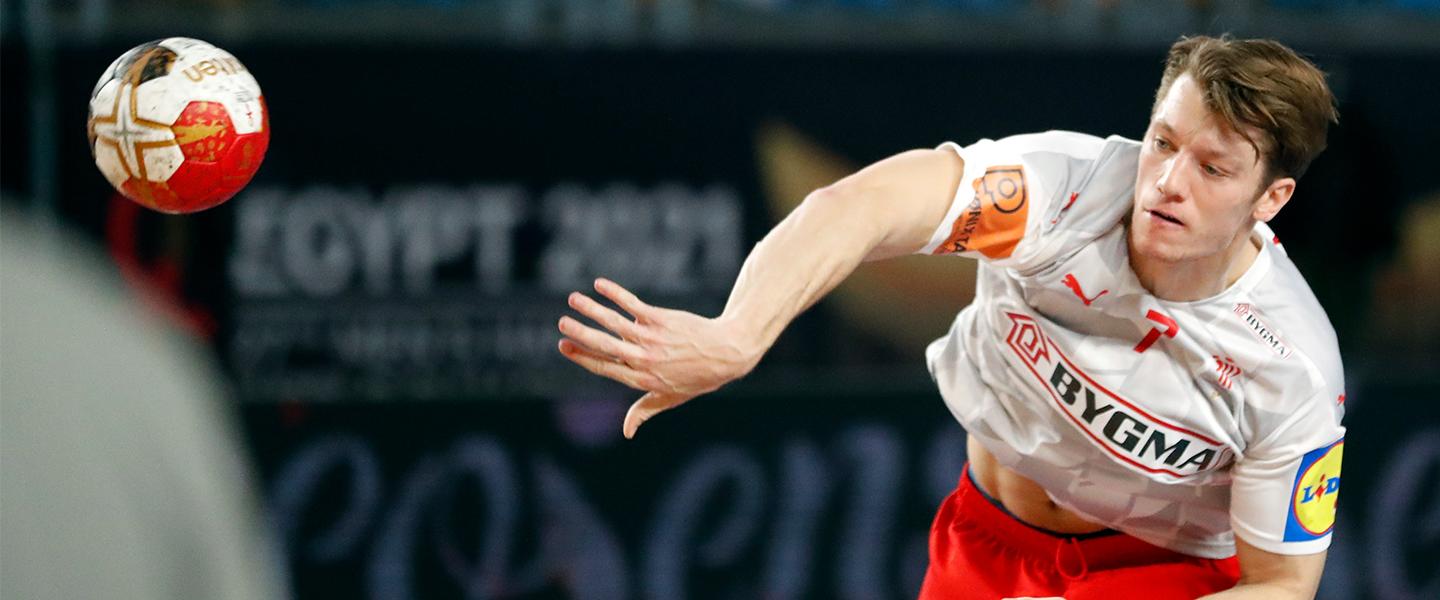 Defending champions Denmark earned their quarter-final spot after claiming their fifth win in as many matches, this time against Japan.
With eight points, the European team are already certain of finishing top of the group – Argentina may still reach them on points, but Denmark have an advantage over the South Americans on head-to-head results. 
MAIN ROUND GROUP IV
Japan vs Denmark 27:34 (17:19)
The opening minutes featured a close fight, with the teams being tied at 4:4 five minutes into the match. Then Denmark slowly but steadily took the game under their control, as goals by Emil Jakobsen, who missed the previous matches at the championship after a positive COVID-19 test, powered them to a 7:5 lead.
Until the break, the reigning champions were always leading by one or two goals. In the absence of Mikkel Hansen, who was sidelined due to stomach problems, Jakobsen did a very good job in his debut match at this level, scoring eight goals in the first half.
However, the Danish defence was challenged by the fast and agile Japanese attack. The centre back Yuto Agarie stood out with his performance, as his scoring impact kept the Asians within fighting distance.
"Denmark deserved a victory, they are a better team, but we played almost to our limit and made few mistakes," Japan's coach Dagur Sigurdsson said. 
Soon after the break, the European team increased their lead to 22:18, but they lost Hald, who received a red card following a third two-minute suspension.
Although Japan had lost a chance to advance to the quarter-finals, they looked determined to end Denmark's winning streak. Goalkeeper Motoki Sakai, who entered the game in the second half, made a few quick saves to help his team close the gap to 22:24.
But his Danish colleague Niklas Landin also showed his quality, and the Scandinavians used a 4:0 run to open up a six-goal lead by the 48th minute, 28:22.
"When you have won and qualified for the quarter-finals, you should be happy. It is a good day for us, even if we didn't play well in the first half, especially in defence. But in the second half, we did much better," said Denmark's coach Nikolaj Jacobsen. 
Overall, it was not his team's best performance, yet they improved their defence after the break and ultimately cruised to a seven-goal win. Jakobsen, who was used only for penalty shots in the second half, was top scorer of the match with 12 goals. 
hummel Player of the Match: Emil Jakobsen