10 Sep. 2020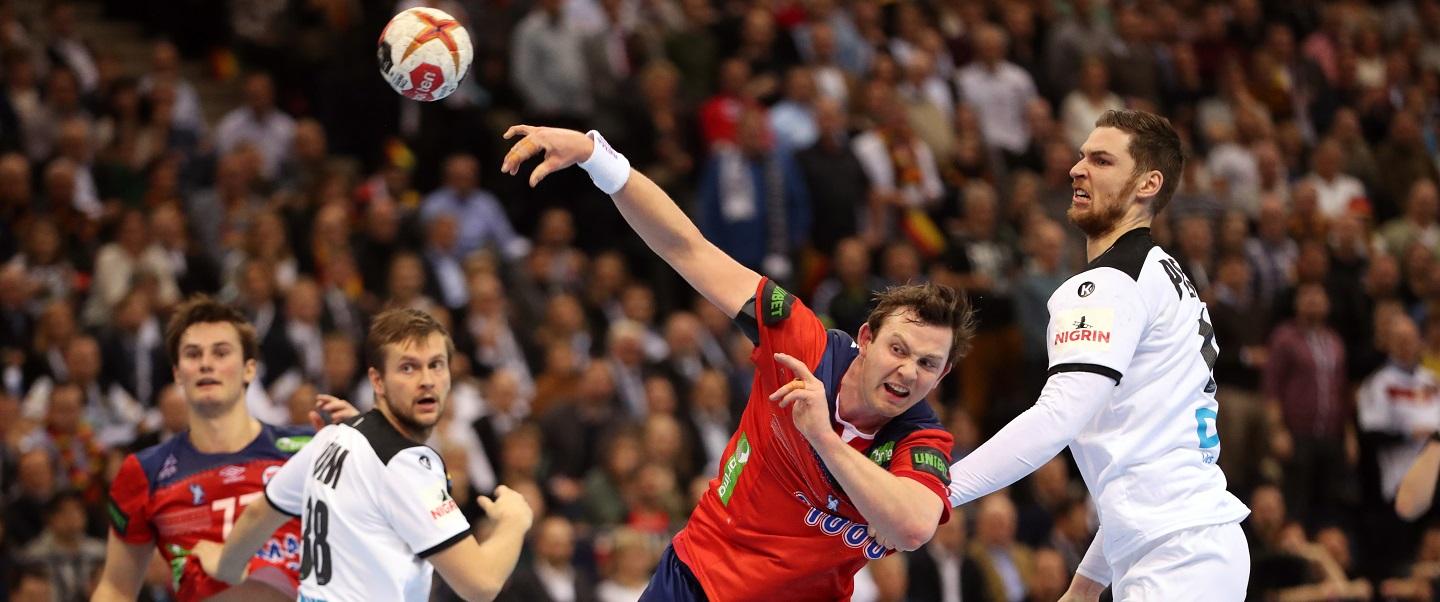 Following the spectacular draw for the 27th IHF Men's World Championship held at the Giza Pyramids Plateau on Saturday night, the match schedule for Egypt 2021 has been set – and it promises great excitement from the start. 
Egypt will open the second IHF Men's World Championship hosted by their nation on 13 January, but their first opponent in Group G is yet unknown – Egypt will meet the winner of the Last Chance Tournament for South and Central American teams, to be held later this year. 
Titans clash on first full day
The following day, 14 January, the World Championship swings into full gear as a further 14 teams begin their campaigns. 
Sweden and the Czech Republic will meet for the second Group G Round 1 match, while Group E opens with Austria meeting the winner of the 2020 Men's North America and the Caribbean Handball Championship. 
The second match for Group E is one of the most notable of the first round. This match will see Germany/Denmark 2019 and France 2017 World Championship runners-up Norway start their campaign against none other than their opponents in the 2017 World Championship final France, who also clinched the 2019 bronze medal.  
Group F will open with an all-African clash between Algeria and Morocco, before Portugal meet Iceland in their first World Championship match since 2005. Belarus and Russia will meet for the first match in Group H, before 2017 bronze medallists Slovenia play Republic of Korea. 
World champions start title defence on day three 
By the end of the night on 15 January, all 32 teams will have taken their first steps on the Egypt 2021 court, as Groups A, B, C and D will play their opening matches. 
The final day of Round 1 matches sees defending world champions Denmark start their campaign. Playing in Group D, Denmark will take on Bahrain in the second match for their group, after Argentina play Democratic Republic of Congo in what will be the African side's debut game at the event. 
Group A will begin with 2019 World Championship semi-finalists Germany playing debutants Uruguay, before Hungary meet another side in their maiden World Championship, Cape Verde. 
Current European champions Spain will start their campaign in Group B with what promises to be a top match, as they meet Brazil. Tunisia will play Poland in the second Group B game. 
In Group C, 2015 World Championship silver medallists Qatar open their campaign against Angola in what will be a rematch of one of the most memorable matches from Germany/Denmark 2019, when Angola secured a one-goal win in the dying seconds. Group C's opening day will conclude with EHF EURO 2020 runners-up Croatia meeting Japan. 
Group G, home of the hosts Egypt, will play in Cairo Stadium Sports Hall, as will Group D. Groups A and E will play in Giza in the 6th of October Sports Hall, Groups B and F will be based in New Capital Sports Hall and Groups C and H will play in Alexandria in the Borg Al Arab Sports Hall. 
All 32 teams will play three games in the preliminary round, before the top three nations in each of the eight groups proceed to the four-group main round on 20 January. From the main round, the two top-ranked teams in each group qualify for the quarter-finals starting on 27 January. The teams that do not reach the main round will contest the President's Cup which begins on 20 January. The bronze and gold medal matches will be played on 31 January in Cairo Stadium Sports Hall.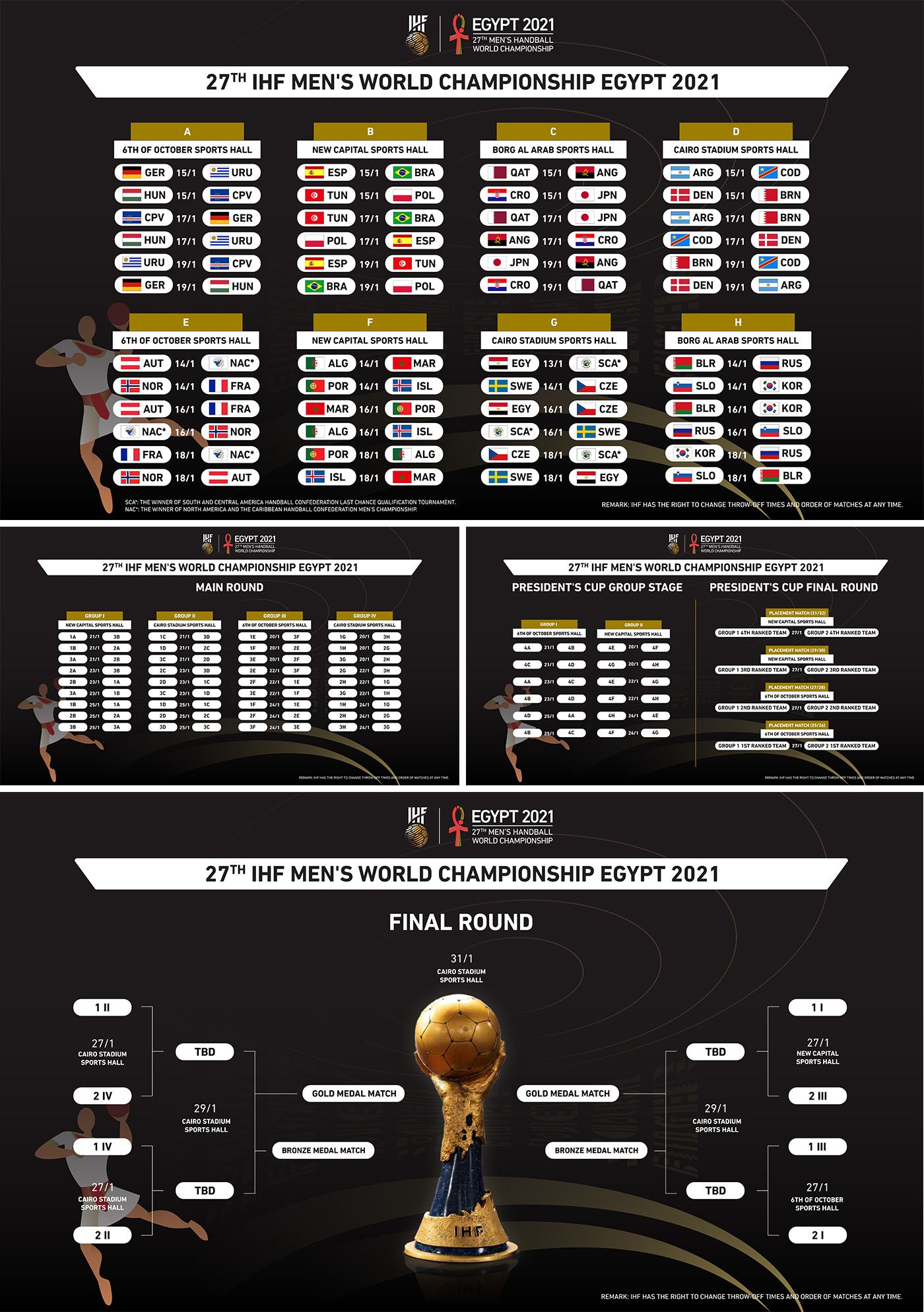 For further information about the 2021 IHF Men's World Championship visit www.handballegypt2021.com.