30 Apr. 2021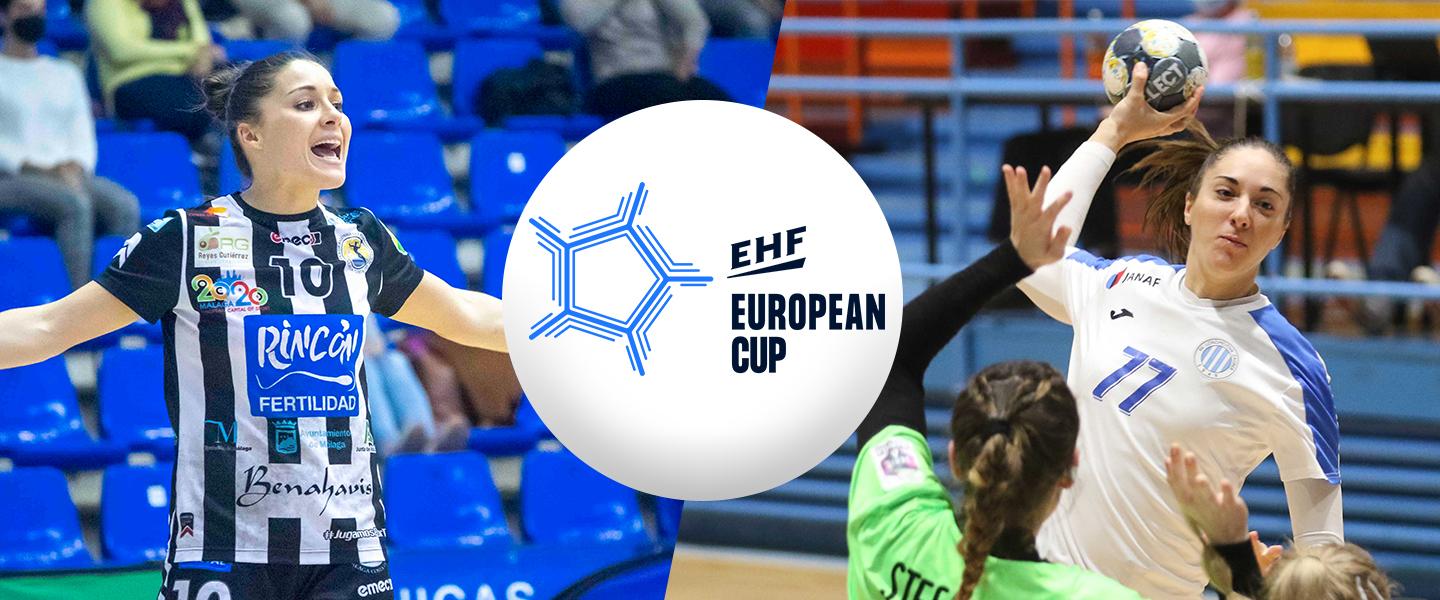 The inaugural edition of the EHF European Cup Women will conclude over the next two weekends, with an exciting doubleheader featuring Spanish side Rincon Fertilidad Malaga and Croatian up and coming side Lokomotiva Zagreb.
Malaga, a team who was promoted to the Spanish first league in 2014, are riding their best-ever form in European competitions, after securing two quarter-final berths in the Women's EHF Challenge Cup in the 2017/18 and 2018/19 seasons.
Boasting two 2019 IHF Women's World Championship silver medallists, left wing Soledad Lopez and centre back Silvia Arderius, Rincon Fertilidad Malaga might look like the favourites, especially as they wear their heart on their sleeves after a tragedy struck the team in 2019, with long-serving coach Diego Carrasco suffering an untimely death.
His former assistant Suso Gallardo took the reins of the team and led them to their first trophies this season, the Spanish Cup and the Spanish Supercup.
"Lokomotiva are a tough team to beat, a very good side, brimming with confidence. They have a very nice style of play, they look to have a good chemistry, therefore it will be a challenge to challenge them," said Suso Gallardo prior to the first leg of the final, which will take place on Saturday, 1 May.
.@BMMalagaCosta have do-or-die double-header in the first ever final of the #ehfec against Croatian side @RK_LokomotivaZG 👊

Can world silver medallists, like left wing Soledad Lopez give Malaga some European silverware? 💬

READ: https://t.co/wYbwDWQvwC pic.twitter.com/CHGY391avr

— HomeofHandball (@HomeofHandball) April 28, 2021
The Croatian side are the only side to have won all eight games on their way to the final, beating their opponents with an average difference of 11.75 goals per game.
Lokomotiva also have eight players who are part of the Croatia women's national team – the team who won their first-ever medal at an international competition last December, taking bronze at the Women's EHF EURO 2020.
Old-school coach Nenad Sostaric, also the Croatia national team coach, is leading Lokomotiva and might be the biggest advantage: a tactical mastermind, who can galvanise the team.
However, still in recovery after testing positive for COVID-19, Sostaric will not make the trip to Malaga, but hopes to be back for the second leg in Zagreb.
"Basically, I hope to get back to training with the girls on Monday, as my tests have shown an improvement. My absence is not that important, we have very good chances and hopefully we will act on them," said Sostaric, according to Croatian website Sportske Novosti.
Lokomotiva will usher influential left back Larissa Kalaus back in the team, the second top scorer of the side, with 33 goals in the EHF European Cup.
The 24-year-old left back was also an integral part of the Lokomotiva side that won the Women's EHF Challenge Cup in the 2016/17 season, with Sostaric on the bench.
For more information visit the EHF European Cup website.
Photos: Rincon Fertilidad Malaga and Lokomotiva Zagreb