Examining men's Tokyo 2020 Group A: Two South American sides eye four-European pronged challenge
19 Jul. 2021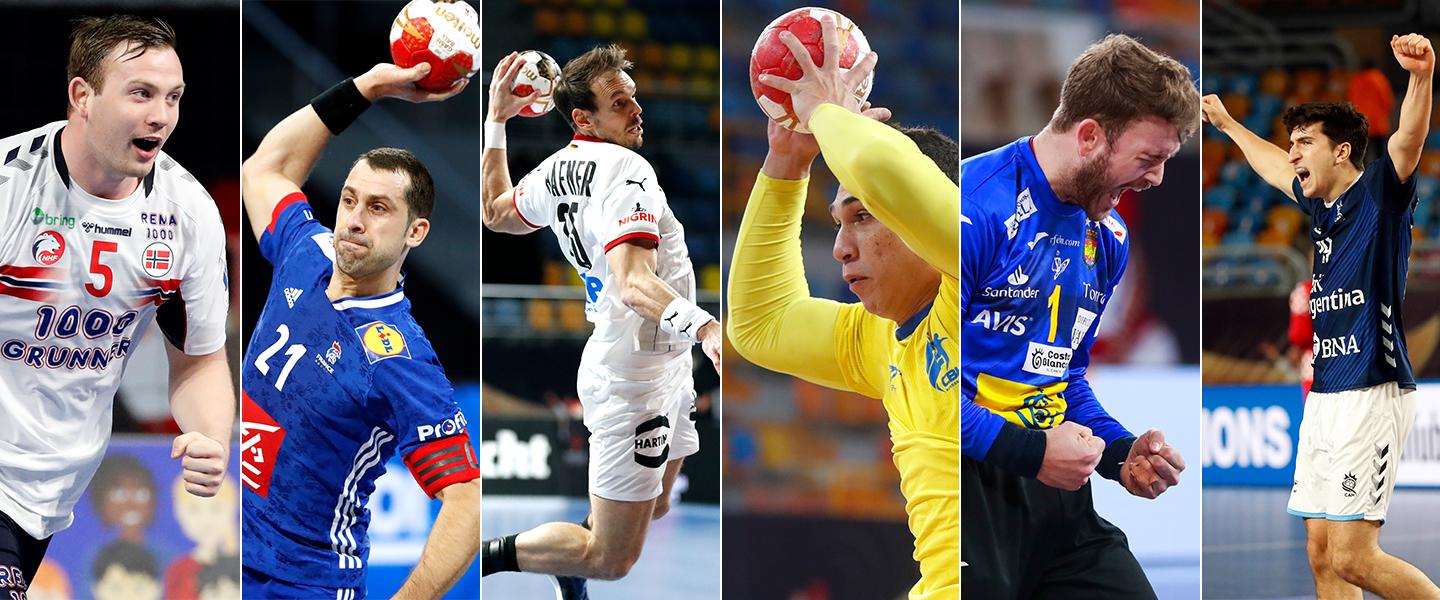 Two continents are represented in a well-balanced Group A in the men's tournament at the Olympic Games Tokyo 2020. South American powerhouses Argentina and Brazil will try to mount a challenge and spark a surprise against a four-European pronged challenge, with France, Germany, Norway and Spain hoping to progress to the quarter-finals.
From the six sides in the group, Spain had the best result at the 27th IHF Men's World Championship, which took place in Egypt in January, as 'Los Hispanos' snatched the bronze medal after losing a crunch semi-final against eventual championship winners Denmark.
Spain are by far the most experienced team in the competition, with an average age of 33.18 years, as coach Jordi Ribera has embarked for the last time to a final tournament with players like centre back Raul Entrerrios or line player Julen Aguinagalde. 
And, by the look of the statistics, Spain could have a winning recipe on their hands. Their domination against Norway is well-documented, as the Scandinavian side have lost 17 of their last 18 games against Spain, drawing only one. Their last meeting was at Egypt 2021, when Spain dominated in the quarter-finals, winning 31:26.
However, Spain do not hold a winning record against France, despite their 35:29 win in the bronze-medal game at Egypt 2021, as 'Les Experts' have secured 21 wins in 37 games against the Spanish side, while Spain have only won 12 times. However, in the Olympic Games, France have won six of the seven mutual games, with the pair meeting in each Olympic tournament between 1996 and 2012.
Spain have also dominated Germany historically, taking 18 wins in 26 games, as opposed to Germany's six, including three in four matches at the Olympic Games. However, Germany won the most important one, 32:30 in the quarter-finals at Athens 2004.
'Los Hispanos' also have an unblemished record against Brazil and Argentina in official games. Prior to Egypt 2021, Spain won all seven games against Brazil, including one at Beijing 2008, 36:35, but could only muster a draw in their opening game at the 27th IHF Men's World Championship against the South American side, 29:29. Against Argentina, Spain have won all three official games, but the two teams know each other well, with several friendly games won by Spain in the past ten years.
If previous results were a decisive factor, France would seamlessly secure progression to the knock-out phase at Tokyo 2020. 'Les Experts' have a positive balance against every opponent in the group. The French side have won 11 of the 21 games played against Germany, with the latter winning only seven games. France have also won three of the four mutual matches at the Olympic Games, including a nail-biting 29:28 win in the semi-finals at Rio 2016.
With seven wins in seven games against both Argentina and Brazil, France should be favourites against the South American sides, while the game against Norway will also be a chance to improve their head-to-head record, which stands at 13 wins out of 21 games, including a 28:24 win in the main round at Egypt 2021 only six months ago.
Back at the Olympic Games for the first time since 1972, Norway are placing themselves as favourites to proceed to the business end of the tournament. They have a positive balance against Germany, with three wins and two draws in six games, while also holding the head-to-head record against Brazil, with five wins in five games, including a 32:20 drubbing in the Olympic Qualification Tournament held in Montenegro in March. The Scandinavian side will also face Argentina for the first time ever in a competitive game.
With several players back into the fold after declining participation in Egypt 2021, Germany will be looking to bounce back after a disappointing 12th-place finish at the IHF Men's World Championship. They have never lost a game against Argentina in four tries, while Brazil have only snatched one win against Germany in 10 matches, a 33:30 heroic game at the Rio 2016 Olympic Games. In the last match between the two sides, Germany secured a 31:24 win in the main round at Egypt 2021, with the European side also taking a convincing 36:26 win in a friendly game which took place in Nuremberg on 9 July.
The South American duel between Argentina and Brazil will surely be the highlight of the tournament for both sides, in such a star-studded line-up in Group A. Historically, Brazil hold the head-to-head record, with 16 wins as opposed to Argentina's 13. However, Argentina have closed the gap in the past two decades, securing wins in the crucial game of the inaugural South and Central American Championship (25:24) in January 2020 and also in the final of the 2018 Pan-American Championship (29:24). 
Group A throws off on Saturday 24 July with Norway against Brazil, France against Argentina and Germany versus Spain.
Visit the competition mini-site for more information.