19 Nov. 2021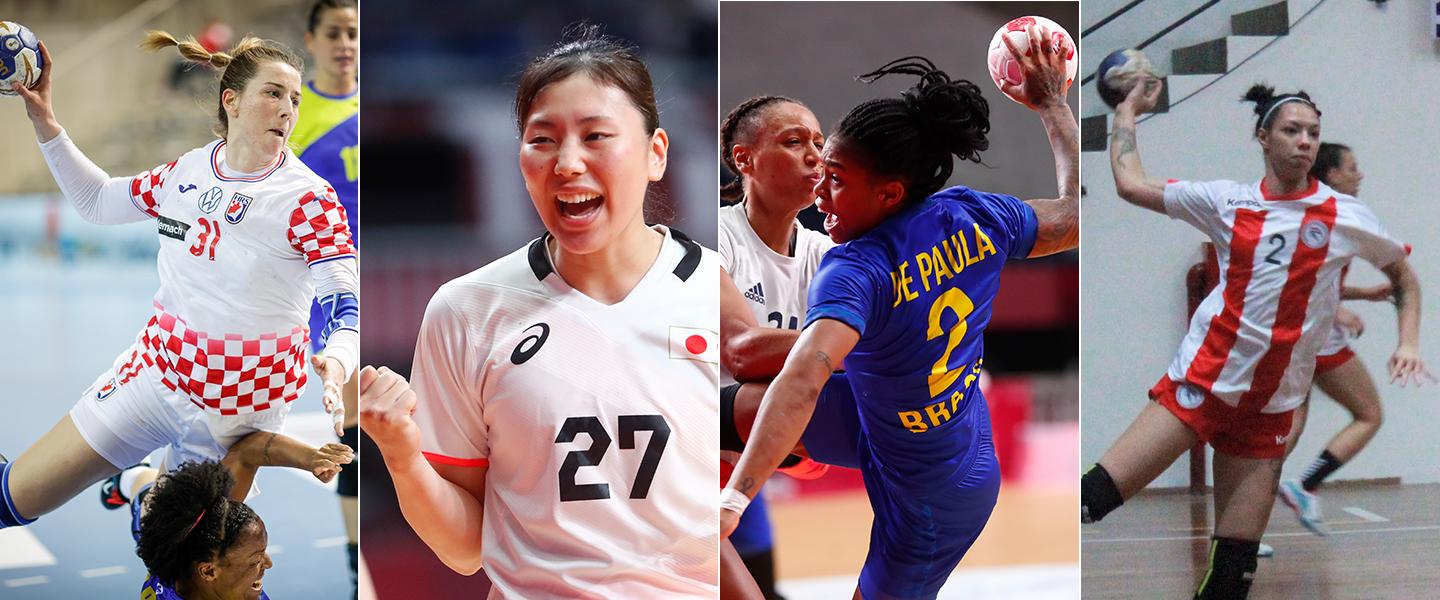 There are two South American teams, and one each from Europe and Asia in one of the tightest groups at the 25th IHF Women's World Championship, as Croatia, Japan, Brazil and Paraguay will tough it out for the three main round berths.
The first three teams are overwhelming favourites to proceed to the next phase of the competition, judging by their experience and depth, while Paraguay will take part only for the fourth time and look set to have an uphill battle, especially in regard to their head-to-head record against their future opponents.
The Paraguayan side have won only five of their 20 games played at the IHF Women's World Championship, but have never come unscathed in a game in the preliminary round of the competition.
They have also never won against their future opponents, with the Paraguayan side conceding an 8:36 loss against Japan in the President's Cup at France 2007. Paraguay have never faced Croatia, and have been thoroughly outplayed by Brazil, a familiar foe.
Paraguay are also winless against European sides in the competition and have won only once in three games against Asian counterparts, 23:21 in the President's Cup at Germany 2017, conceding two losses against the Republic of Korea (12:50) and PR of China (14:23) in the other two matches.
Brazil and Paraguay have met eight times in competitive games, with the former world champions sweeping their opponents with huge wins. The last one came in October, at the 2021 South and Central America Handball Confederation Women's Championship, when Brazil secured a big win, 42:17.
In fact, Brazil's average margin of victory against Paraguay is a whopping 23.3 goals per game, with their lowest win coming at the 2015 Pan American Women's Handball Championship, 28:22.
But the champions from 2013 will likely have their hands full with the other two opponents. In the next three editions of the competition, Brazil have finished 10th, 18th and 16th and will need plenty of improvement if they are to stop the rut.
Losing key player Eduarda Amorim, who announced her retirement from international handball this autumn, will be a big blow for the Brazilian side, who are slowly entering a rebuilding phase, with coach Cristiano Silva taking over for Jorge Duenas after the Olympic Games Tokyo 2020.
Historically, Brazil have a losing head-to-head record against Croatia, having won only one game, 32:31, in the 5-8 placement round at Brazil 2011, losing the other two games, 13:25 at Austria/Hungary 1995 and 25:32 at Croatia 2003. The two sides also met in April 2021 in a friendly game, which Croatia won 24:21.
They have had mixed success against Japan, winning twice, conceding two losses, with another game ending in a draw (28:28), in the preliminary round at Germany 2017, the last game between the two sides. 
The Asian team are also through the motions, having replaced coach Ulrik Kirkely with Shigeo Kusumoto after the team finished last at the Olympic Games Tokyo 2020, winning only one of five games.
Japan lost their only game against Croatia, in the preliminary round at Russia 2005, 30:31, but have been stronger and stronger against European sides, including a straightforward 37:20 win against Romania two years ago on home court.
However, Japan will be bringing a younger side at Spain 2021, which could well play into Croatia and Brazil's hands.
Yet, Croatia, who have qualified for the IHF Women's World Championship for the first time in 10 years, have a target on their back after securing the bronze medal at the Women's EHF EURO 2020. 
The Croatian side threw off their EHF EURO 2022 Qualification campaign with a tough loss at home, 22:23 against Ukraine, only to bounce back against the Czech Republic, with a 26:24 win. Their form needs fine tuning before they will be ready for battle at Spain 2021.