13 Nov. 2023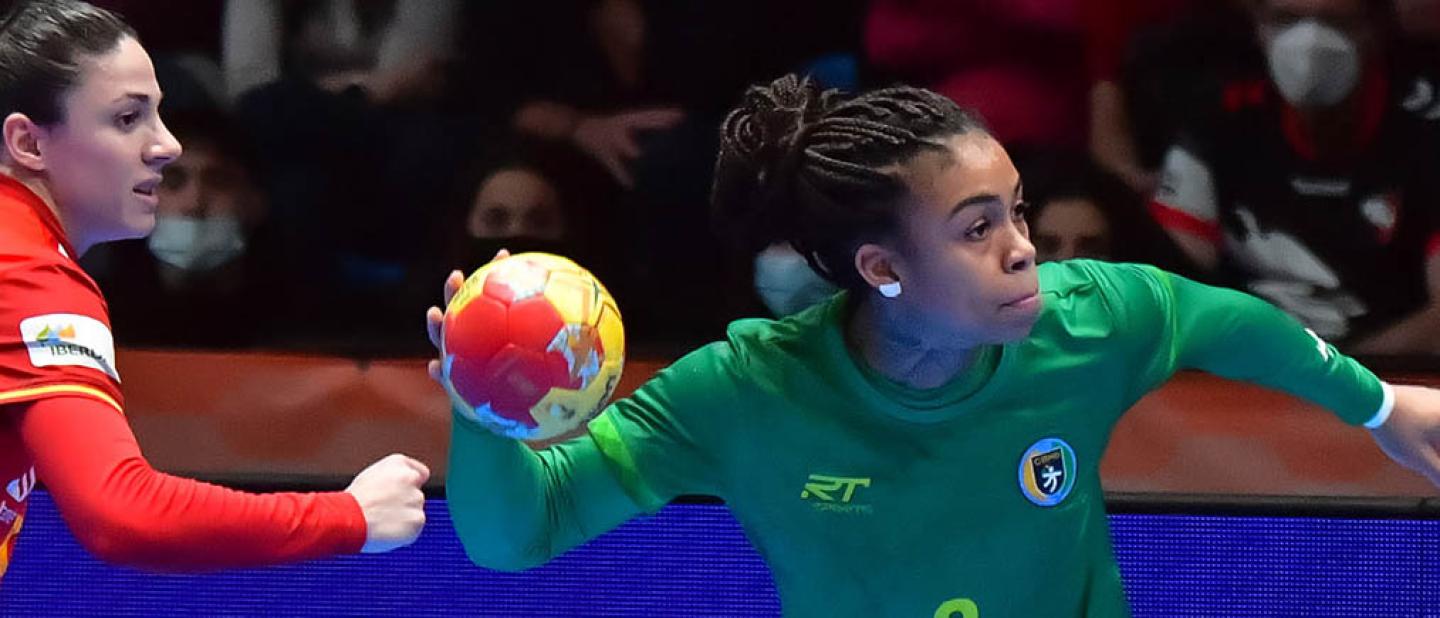 Group G of the 2023 IHF Women's World Championship, which will take place in the Arena Nord in Frederikshavn, looks to be very interesting, with different styles clashing, as two European teams and one team from Asia and South and Central America each will face off in a battle for the three main round berths.
On paper, Spain are the favourite in the group, after finishing as runners-up at Japan 2019 and in fourth place in the previous edition, missing out on a medal in dramatic fashion when they were the hosts, going into the semi-finals with a seven-game winning streak, only to lose against Norway and Denmark.
This time around, though, Spain will be aiming once again to finish as high as possible, especially after hiring Ambros Martin in the coaching position, as former coach Jose Ignacio Prades will serve as his assistant.
Martin, one of the most decorated coaches in history at club level, who also has international experience, having served as Romania and Russia's coach for five years between the two positions, showing a bronze medal at the 2019 IHF Women's World Championship for it, will try to bring a new style, a defence-first one, to Spain.
Sure, "Las Guerreras" are undergoing a small reconstruction, with younger players taking over, yet there are still plenty of experienced stalwarts in the squad, which can help Martin's transition to be an easier one.
Spain have also won all the five matches played against Brazil over the last 20 years, but none of those wins came by a margin larger than five goals. In fact, Spain and Brazil never combined for more than 53 goals in their matches, and every game was quite close, being decided in the end.
From the five mutual matches, three were played at the IHF Women's World Championship, with Spain taking the maiden one, 27:25, in the preliminary round at Croatia 2003, followed by a nail-biting win in the quarter-finals at Brazil 2011, 27:26. The two sides have also met two years ago in the main round at Spain 2021, when the hosts also took a 27:24 win, in another well-balanced clash.
While the European side, which won two medals so far at the IHF Women's World Championship, the silver at Japan 2019 and the bronze at Brazil 2011, also have a perfect record against Kazakhstan – four out of four, with an average margin of win of 18.7 goals per match – their head-to-head record against Ukraine is not as impressive.
In fact, Spain do not have a positive head-to-head record against their fellow European side, winning only two of the seven matches they played against Ukraine, but none of them at a major international competition. In fact, both wins came in the Qualification Rounds for the IHF Women's World Championship or the EHF EURO, with the latest clashes seeing a 46:44 aggregate win for Spain in the Qualification Phase 2 at Germany 2017.
Spain and Ukraine had never met before at the IHF Women's World Championship, especially as Ukraine are making their comeback for the first time since 2009, qualifying after 14 years of absence. 
Their experience will surely be low, but they will always fight until the last drop of energy, like they proved time and time again in the past, even if they miss some key players, like Iryna Glibko.
Against Brazil, Ukraine have won two of the five matches they played against, but they lost three in a row at the IHF Women's World Championship, 32:33 in the main round at Russia 2005, 21:24 in the President's Cup at France 2007 and 30:36 also in the President's Cup at China 2009.
Brazil also have a positive head-to-head record against Kazakhstan, after their 36:19 win at France 2007, with the South American side being buoyed by their recent win at the Pan American Games, where they also secured a place for the Paris 2024 Olympic Games.