25 Jan. 2022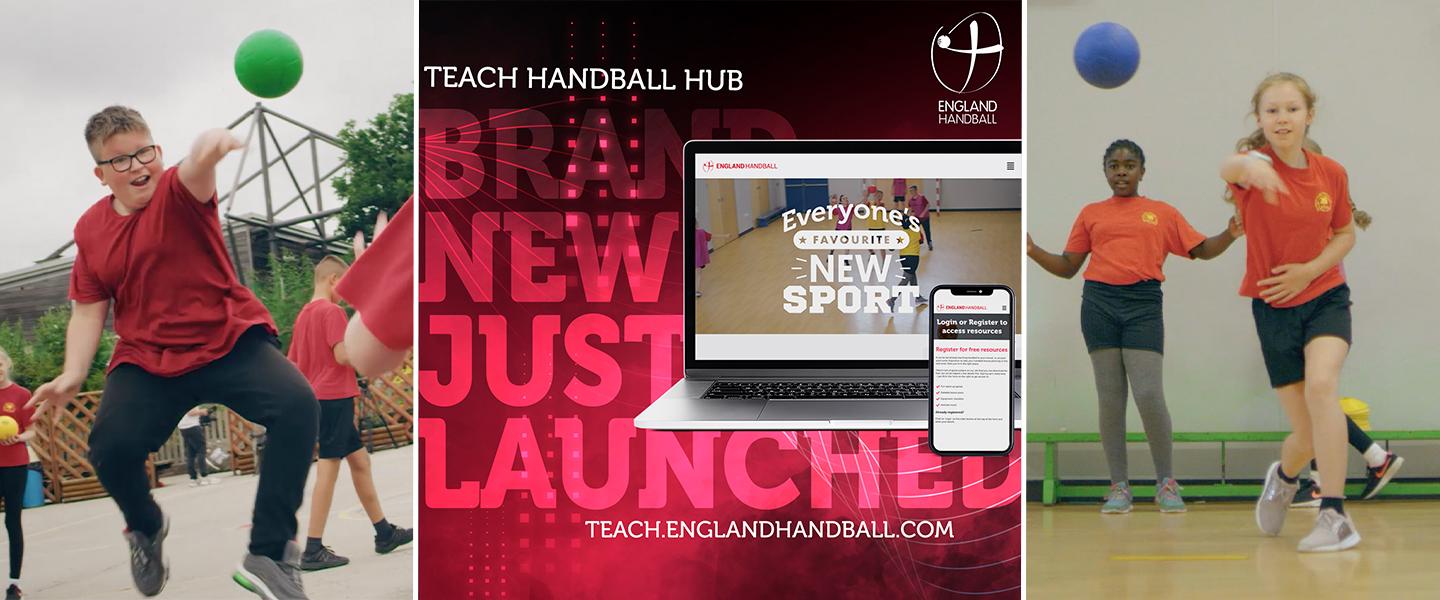 Last week, the England Handball Association (EHA) launched their 'Teach Handball' hub – a one-stop shop for teachers and educators to learn everything there is to know about the sport and to teach it.
The website can be found at teach.englandhandball.com with sections focused on primary schools (5-11 year olds), secondary schools (11-16 year olds) and teaching in general.
The aim of 'Teach Handball' is to inspire the next generation of handball stars and encourage thousands more youngsters to take up the sport.
"Handball continues to be one of the fastest growing indoor sports in England and our new Teach Handball Hub has been created to take that growth to the next level," said Stacey Andrews, National Partnership Manager at England Handball. 
"School participation is one of the big growth drivers for us, so we wanted to give teachers everything they need to make teaching handball as easy as possible.
"Our new hub will help schools incorporate a wide variety of different handball activities for PE lessons, clubs and other community events. With it, we hope to encourage thousands more pupils to join the growing handball community."  
England Handball continues to work hard helping to grow the sport in the country, using specialist expertise, insight and knowledge as well as working with a range of partners to provide opportunities for anyone to be part of the handball community. 
Once users have registered for free, the new hub helps those teachers and educators who want to start teaching handball in their school but also provides inspiration to take existing handball lesson planning to the next level.
 

Various areas are covered, including fun warm up games, detailed lesson plans, equipment checklists, rules, FAQs, training opportunities and much more. Resources are free and available to download. It also provides opportunities for teachers and educators to develop their refereeing and officiating skills.
Using the tagline 'Everyone's favourite new sport', England Handball have helped make the sport one of the fastest growing indoor sports in the country where it is played in lots of different settings – from playgrounds to gym halls, sandy beaches to grass parks – and it is also one of the most diverse sports in the country, attracting players from more than 60 different nationalities. 
In addition to 'Teach Handball', England Handball has also agreed a partnership with Premier Education, a leading provider of sport and physical activity to primary schools working with more than 2,500 schools across the UK. The partnership will help to ensure even more school handball sessions are delivered across England.
In other news, England Handball announced new structures for some of their top national and regional leagues and two funding opportunities to support clubs in England who have been affected by the COVID-19 pandemic. These include the 'Club Support' and 'Volunteer Development' funds for teams building back and looking to grow following an almost two-year shutdown of the sport in the country. 
The EHA has been an IHF member since 2017 and further information about their activities can be found at www.englandhandball.com.
Photos: England Handball Association