15 Aug. 2019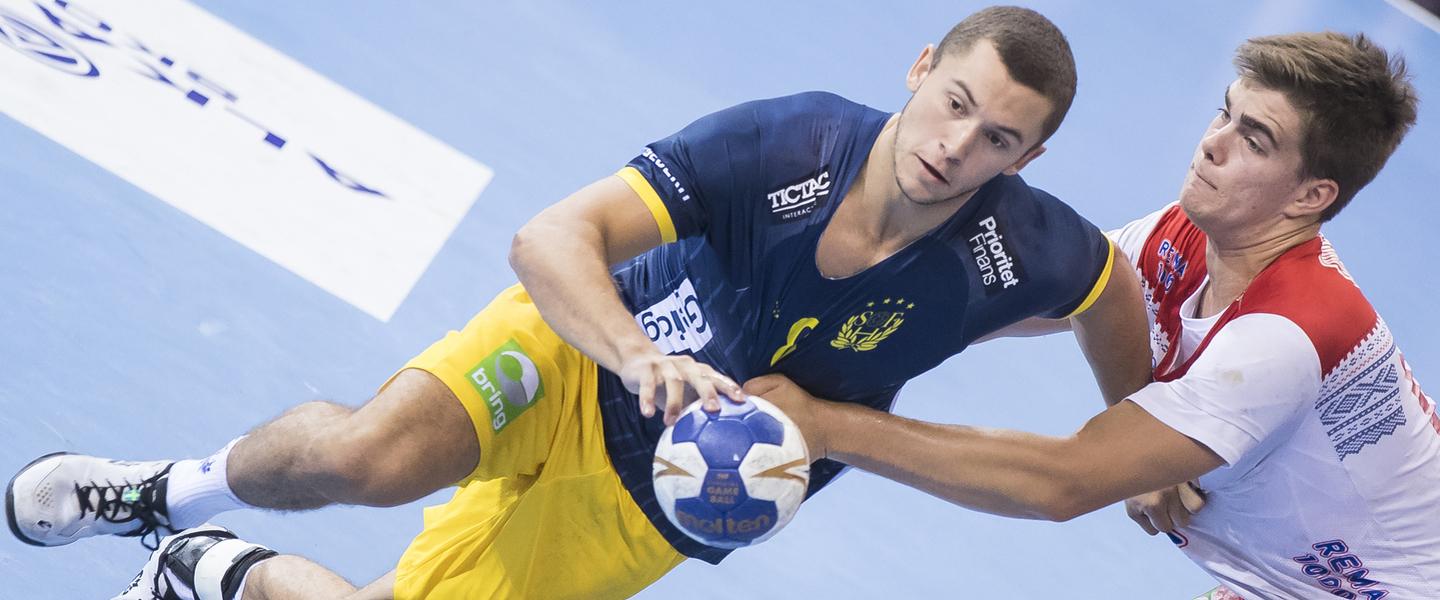 Sweden clinched 11th place at the 2019 IHF Men's Youth World Championship with a confident win over Norway, as they held the advantage throughout the entire match in Jane Sandanski Arena on Thursday. While 12th position represents a big leap for Norway, after they ranked 17th at the previous edition two years ago in Georgia, it is Sweden's lowest ranking in the competition and the first finish outside the top 10. 
11/12 PLACEMENT MATCH
Norway vs Sweden 24:30 (13:16)
It was certainly not the match the U18 EHF EURO 2018 champions hoped to be playing to end their campaign at North Macedonia 2019, but Sweden recovered from their narrow eighth-final loss to Spain remarkably well to take the victory in the 11/12 play-off. 
Sweden were the first to score and from that point held the lead consistently throughout the entire game. At the end for the first quarter, Sweden had built a 7:10 advantage, and at half-time that same score line remained. Norway managed to come as close as one goal several times in the first period, the latest at 13:14 four minutes before the break. 
The second half however, belonged entirely to Sweden. By the 45th minute, Sweden were in command at 18:24. When they entered the final five minutes with 22:27 advantage, there was still time for Norway to overturn the result, but the momentum of the game had been with Sweden all along and there was no changing that in the dying minutes. 
The top scorers of the match were Viktor Petersen Norberg (Norway) and Isac Wallin (Sweden), with six goals apiece. 
Player of the match: William Andersson Moberg, Sweden