06 Aug. 2019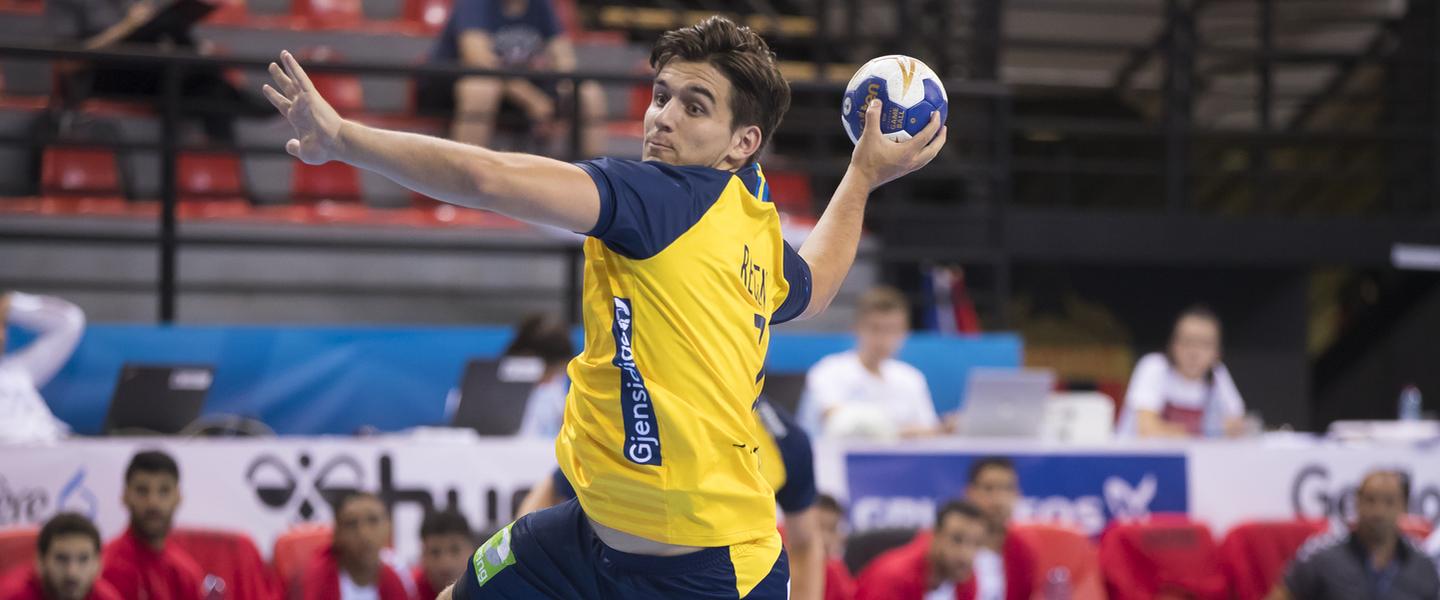 Following a loss in their opening match at the 2019 IHF Men's Youth World Championship versus Egypt, Sweden will take the court on Wednesday 7 August determined to collect their first victory in Group B. 
GROUP B
Feature match: Chinese Taipei vs Sweden
Sport Centre "Jane Sandanski", 18:30 local time
Based on Hungary's clear victory over Chinese Taipei in the final game on Tuesday night, it seems Sweden are poised to take their first two points – but they must be prepared for an unfamiliar defensive style and fast-paced attack. 
While many European sides find trouble against intercontinental opponents, particularly when facing them for the first time, as is the case at the Youth World Championship, Scandinavian teams are perhaps the best equipped to handle the Asian style of play. Chinese Taipei embody that style, employing a fast pace in attack and, against Hungary, playing a 3-3 defensive system that forced their European opponents to look for one-on-one opportunities. 
Chinese Taipei were heavily defeated in round one, but the score board did not necessarily reflect their quality. Sweden suffered a narrow loss to Egypt, which was something of a statement from the African champions – overthrowing the team that topped the podium at the U18 EHF EURO is no small feat. 
Sweden will undoubtedly be highly motivated to recover from that loss and put their first points on the Group B table. 
Egypt and France again
It is becoming something of a familiar clash – Egypt versus France. This summer, Egypt and France met twice in two memorable encounters at the Junior World Championship in Spain. 
The first, in the last game of the preliminary round, saw Egypt emerge on top after a powerful game, and secured them first place in the group – making the African team the first non-European nation in 10 years to finish in this position at the Junior World Championship. The teams met for a rematch in the semi-final, and that time it was France who took the crucial victory, ending Egypt's dream of the trophy. 
The Egypt squad at North Macedonia 2019 counts four players who were on court at Spain 2019, who will remember that semi-final loss all too well. Can they avenge the Junior World Championship defeat? The African team will meet France in the opening round two match for Group B at 16:30 local time in Skopje. 
The day will wrap up with Youth World Championship debutants Canada aiming to recover from a clear defeat against France in round one. They will face a somewhat less intimidating opponent in the form of Hungary, but it is expected be another challenging game for the North American team when they throw off at 20:30 local time.