21 Feb. 2020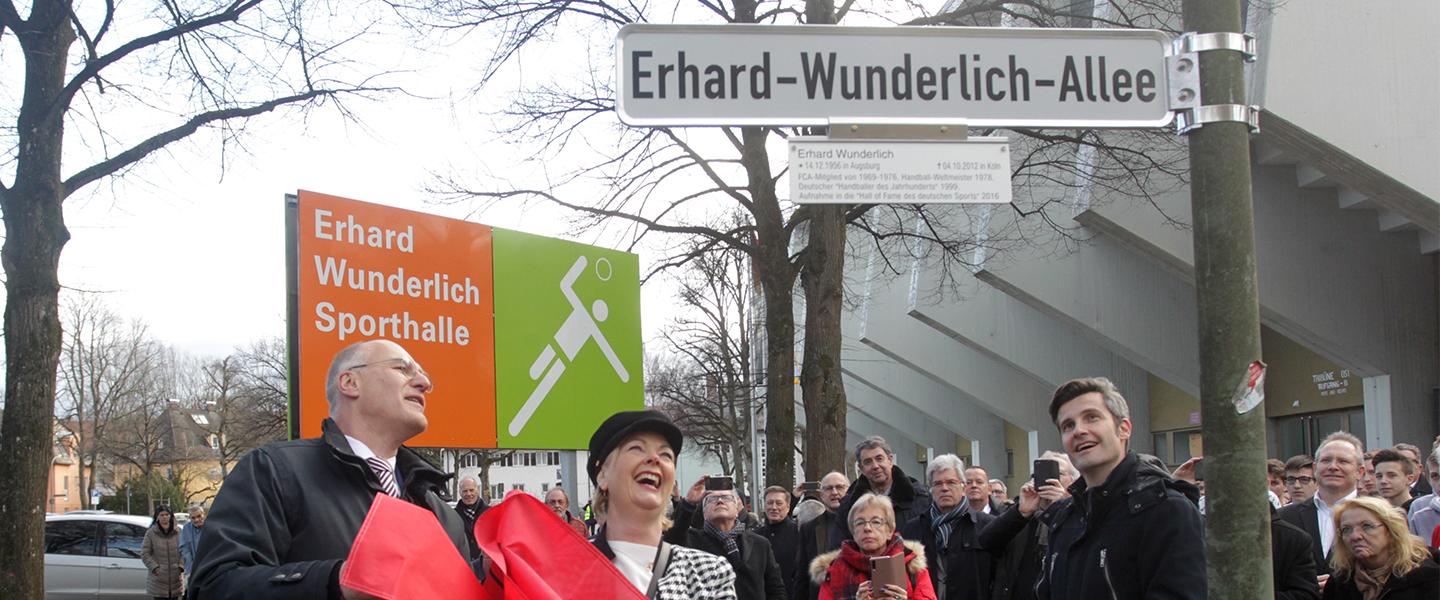 He was voted German Handball Player of the Century in 1999 and now legendary German international Erhard Wunderlich has another significant honour, posthumously. On Friday February 14, a namesake street in his birthplace, Augsburg, was inaugurated. 
Wunderlich was born in Augsburg in 1956, and was buried there, as per his wishes, following his death in 2012 after a battle with skin cancer. Wunderlich was a great player for West Germany, winning the IHF World Championship in 1978 and claiming the silver medal at the 1984 Olympic Games. 
Over 140 international appearances, Wunderlich scored 504 goals for the national team. On a club level, Wunderlich was twice the top scorer of the highly competitive Bundesliga, and counted several domestic and European championships won with clubs such as Barcelona and Gummersbach. 
Wunderlich's successes earned him a place in the Hall of Fame of German Sports, and he was also a three-time recipient of the silver laurel leaf. In Augsburg, there is a sports hall named after him – which is where his namesake street is located. 
Among the activities for the inauguration was a charity match featuring youth players organised in Erhard-Wunderlich-Sporthalle. Attendees at the inauguration included Augsburg mayor Kurt Gribl. 
Photo: Annette Zoepf/Stadt Augsburg