24 Apr. 2020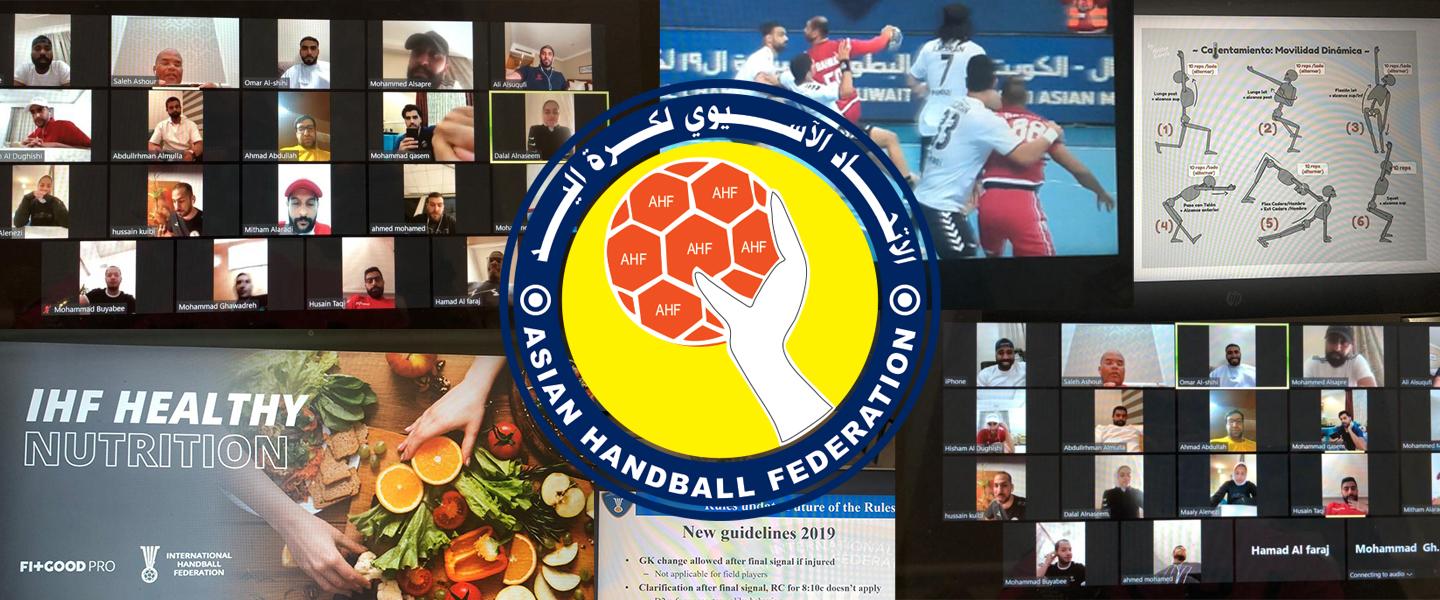 This week, the Asian Handball Federation (AHF) are conducting a number of online seminars – webinars – for their referees across the vast continent.
Due to the various time zones in Asia, the webinars are divided into different sessions for East Asia, West Asia and other regions, and are being led by Saleh Ashour, Member of the AHF Council, Chairman of the AHF Playing Rules and Referees Commission (PRC) and Asia Representative on the IHF PRC.
Aimed at those whistling at both the continental (AHF) and international (IHF) levels, the sessions cover a variety of topics, including a full review of the IHF Rules of the Game, instructions relating to the New Guidelines and Interpretations, video tests, review of the catalogue of questions on the IHF Rules of the Game, and a number of items related to IHF referee fitness with IHF partners FITGOOD PRO, including, most recently, their 'Fitness at Home' advice.
"Due to the ongoing COVID-19 outbreak, the AHF has provided this unique 'at home' experience which was a great opportunity for the referees to receive a wide variety of advice," said a statement from the AHF. 
"These webinars are an opportunity for all of our referees to utilise their free time to gain further knowledge, tips and exchange ideas," it continued. "The Asian Handball Federation hopes all those participating will benefit from them and be able to utilise them when handball returns."
In addition to the refereeing webinars, the AHF have also been conducting webinars for their daily work, including work relating to their various commissions, AHF Executive Committee and AHF Council work, as well as keeping in touch with their 44 member federations.
PHOTO: Asian Handball Federation