15 Aug. 2019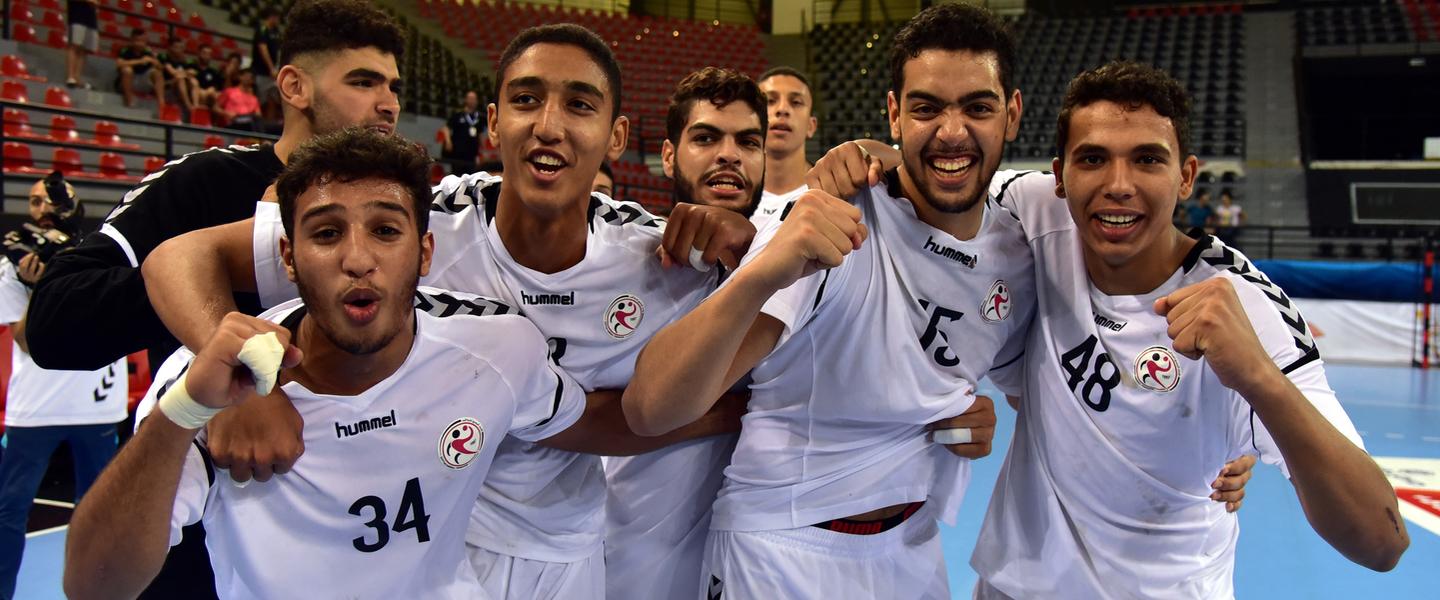 Egypt became the first 2019 IHF Men's Youth World Championship semi-finalists confirmed in Jane Sandanski Arena on Thursday night, when they defeated Iceland with a commanding performance that saw them in control throughout the entire match. It is Egypt's first semi-final berth at the Youth World Championship, after their best previous finish of fifth in 2007 and 2011. 
QUARTER-FINAL
Egypt vs Iceland 35:31 (21:14) 
Egypt opened the match very strong, creating an early lead that stuck through until the until the end. Long before the buzzer, there was little doubt Egypt would reach the penultimate stage. 
After seven minutes, 6:4, the African champions maintained 100% accuracy on shooting attempts, with right back Hassan Walid Ahmed a clear danger as he already tallied three goals from three shots. As the 10-minute mark hit and Iceland goalkeeper Sigardur Dan Oskarsson had saved just one shot off eight faced, his replacement Svavar Sigmundsson came onto court – but Egypt's attack was superb and the goalkeepers made very few saves between them in the game. 
Iceland saw the score line against them grow as the clock ticked on, though they tried different defensive formations – changing between 6-0 and 5-1. Egypt were simply stronger and every player was dangerous, forcing Iceland to work very hard in defence. Egypt also had strong defence, while goalkeeper Abdelrahman Mohamed Homayed had some great saves, taking a tally of 10 with him when he left the court inside the last quarter of the game. 
Iceland closed the gap a little in the first minutes of the second half, and Egypt switched to a 5-1 system focused on the Nordic team's high-scoring back Haukur Thrastarson. Thrastarson had scored five goals in the first 30 minutes alone, and finished with a total of eight.     
Though Iceland threatened to come closer Egypt maintained a five-goal distance as the clock ticked past 45 minutes, 27:22. Egypt changed their keeper to Momen Hossameldin, and he had a considerable impact, saving three out of the first four shots against him and keeping Egypt well in front at 33:26 in the 57th minute. 
However, Egypt never looked too far ahead and even at that point, they kept pushing, as did Iceland – but when Ibrahim Elsayed Abdelhamid Kamel took the score to 34:27 then Momen crowned his great performances with a long-distance goal, the African champions knew the game was won. 
Player of the match: Hassan Walid Ahmed, Egypt
Photos: WCH 2019 / Petar Stojanovski