14 Aug. 2019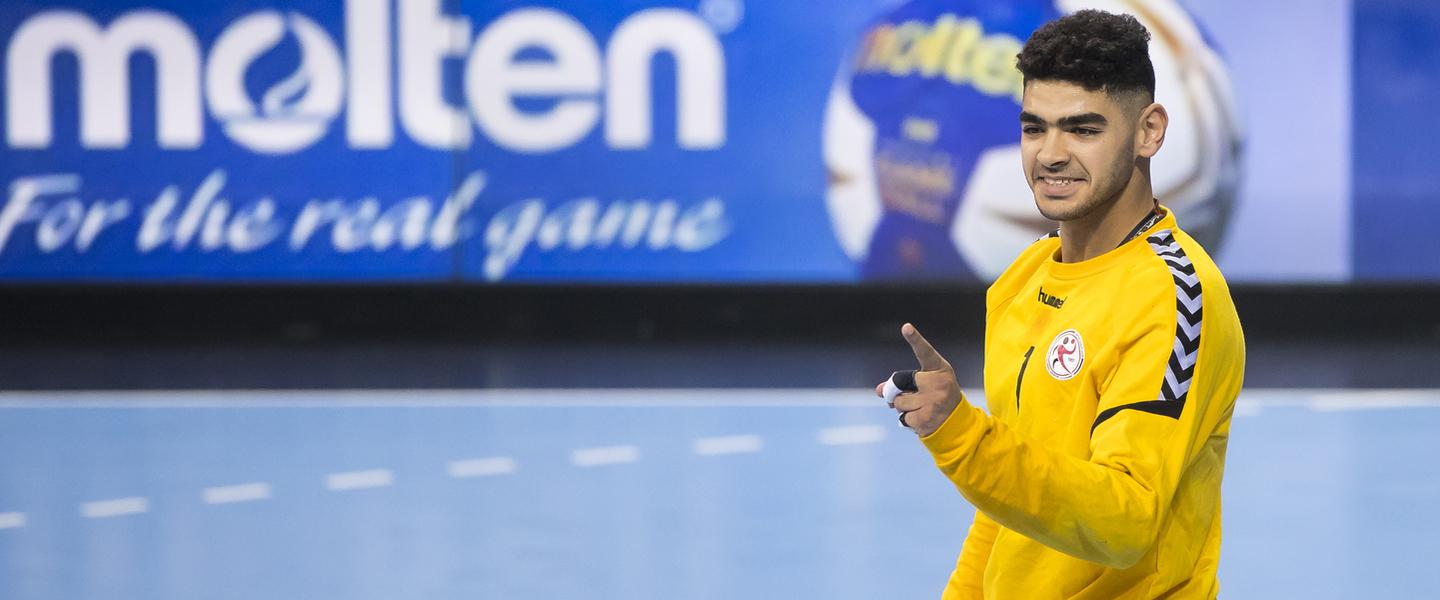 Egypt became the first 2019 IHF Men's Youth World Championship quarter-finalists confirmed in Jane Sandanski Arena when they collected a clear seven-goal win over Slovenia. The first half of the opening eighth-final in Jane Sandanski saw Egypt in control, before Slovenia staged an impressive comeback the African team ultimately fought off.  
Egypt have now secured their first top-eight finish at the IHF Men's Youth World Championship since 2011, when they placed fifth. 
EIGHTH-FINAL
Egypt vs Slovenia 30:23 (16:8) 
In the first half it appeared that Egypt were completely dominant, as they pulled ahead to a lead as clear as four goals, 8:4, at the end of the first quarter, and held an advantage of eight at the break. Egypt's strong 6-0 defence was an important factor, as was the huge game of goalkeeper Abdelrahman Mohamed Homayed, who made a total of 18 saves in the match. 
After 15 minutes, his tally already stood at seven and an incredible rate of 58%. Slovenia could hardly find the goal and indeed, did not reach double digits in the first half. After he had trouble stopping Egypt's shots in the opening, Slovenia keeper Miljan Vujovic started to make impressive saves, including two penalties, and finished the first half with 40%. 
With the score line at eight at half-time, it appeared the outcome was essentially decided. However, a 9:2 partial for Slovenia from the 32nd to the 41st – with no Egypt goals from the 35th to the 43rd – changed the momentum of the game completely. Suddenly, with the score at 19:17, there was opportunity for either side to win the match. 
Slovenia had changed from 6-0 to a 5-1 defensive system at the start of the second half, and it proved much more effective against Egypt's attack. But after that glimmer of hope for Slovenia, Egypt reclaimed control with three successive goals that reopened the advantage in their favour, 22:17, in the 45th. 
As the distance grew again, Slovenia seemed to decide the loss was inevitable, and when Zeyad Ahmed Abdelaal Abdelghany struck for 29:22 with four minutes remaining, the first quarter-final berth was clearly decided.
Player of the match: Abdelrahman Mohamed Homayed, Egypt