18 Aug. 2019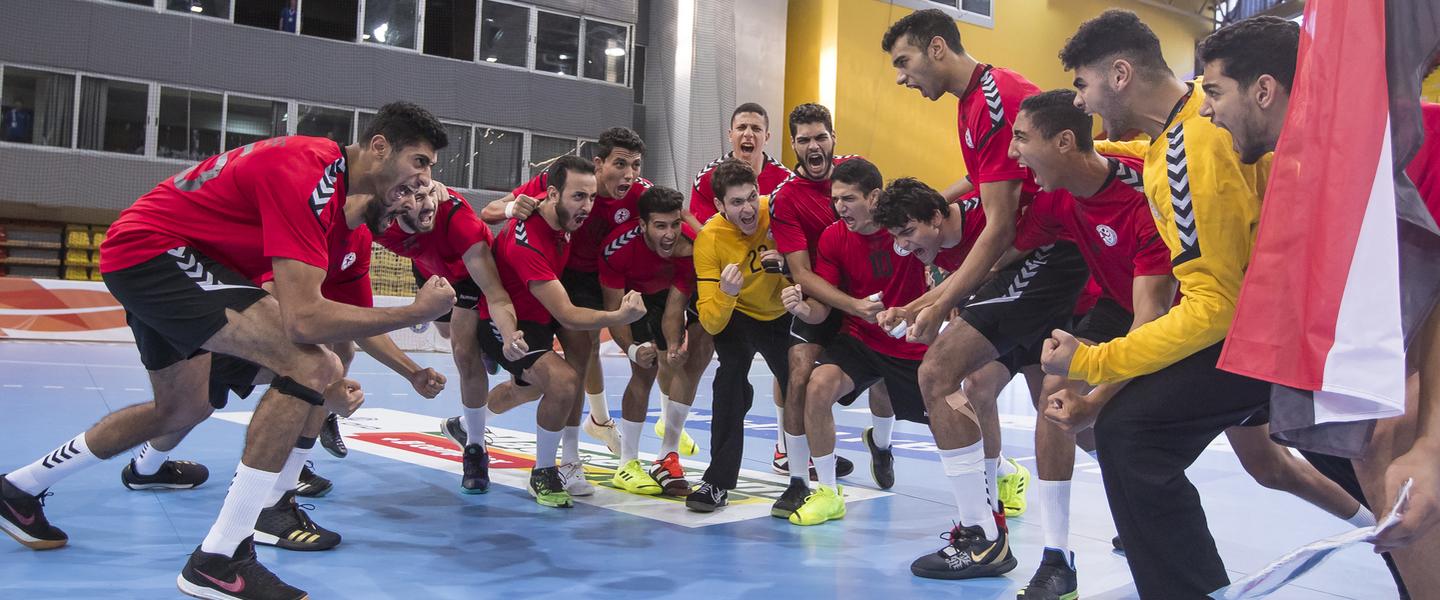 On a historic night in Skopje, with both finalists already assured of their best ranking in history at the IHF Men's Youth World Championship, it was Egypt who took their maiden trophy at the event. Egypt were leading throughout the match and had a comfortable advantage at half-time, but Germany pulled off a great comeback and made it a tense second half. 
In the end, the title was secured with a four-goal win, which made Egypt the first non-European and first African team to take the gold medal in the competition. For Germany, it is the first silver medal and their best result at the Youth World Championship. 
FINAL
Egypt vs Germany 32:28 (19:13)
In the opening period it seemed Egypt were far too powerful for Germany, as they raced ahead to a 9:5 advantage at the end of the first quarter and took a six-goal lead into the break. But Germany pulled off a great comeback in the second half, and with 15 minutes on the clock tension was high with the score board showing 24:21. 
The European side clearly had a chance to come back, however, decisive saves from goalkeeper Abdelrahman Mohamed Homayed opened the way for Egypt to stay in front until the final whistle. 
Germany's second-half comeback was spurred by a strong performance from Lukas Diedrich, who came into goal after the break. Diedrich maintained a 50% save rate at the 45-minute mark, with five saves, but it was Egypt's Homayed who stole the show in the final quarter. 
Germany coach Erik Wudtke tried several different tactics during the game, including seven-on-six, taking out his keeper, and an aggressive 4-2 defence marking out key Egypt backs Hassan Walid Ahmed and Ahmed Hesham Elsayed. Despite the focus on them, the pair had a considerable impact, with eight goals apiece. Ahmed's tally was enough to take him to first on the top scorer list at North Macedonia 2019, where he finished with a total of 51 goals. 
The final time-out was called in the 58th minute, when the score stood at 31:27 for Egypt. With some luck Germany could still have turned the match around, but when the clock showed 75 seconds remaining, Egypt coach Magdy Ahmed Mahmoud Abouelmagd began to celebrate with his players on the bench as the match was clearly won.