02 Oct. 2020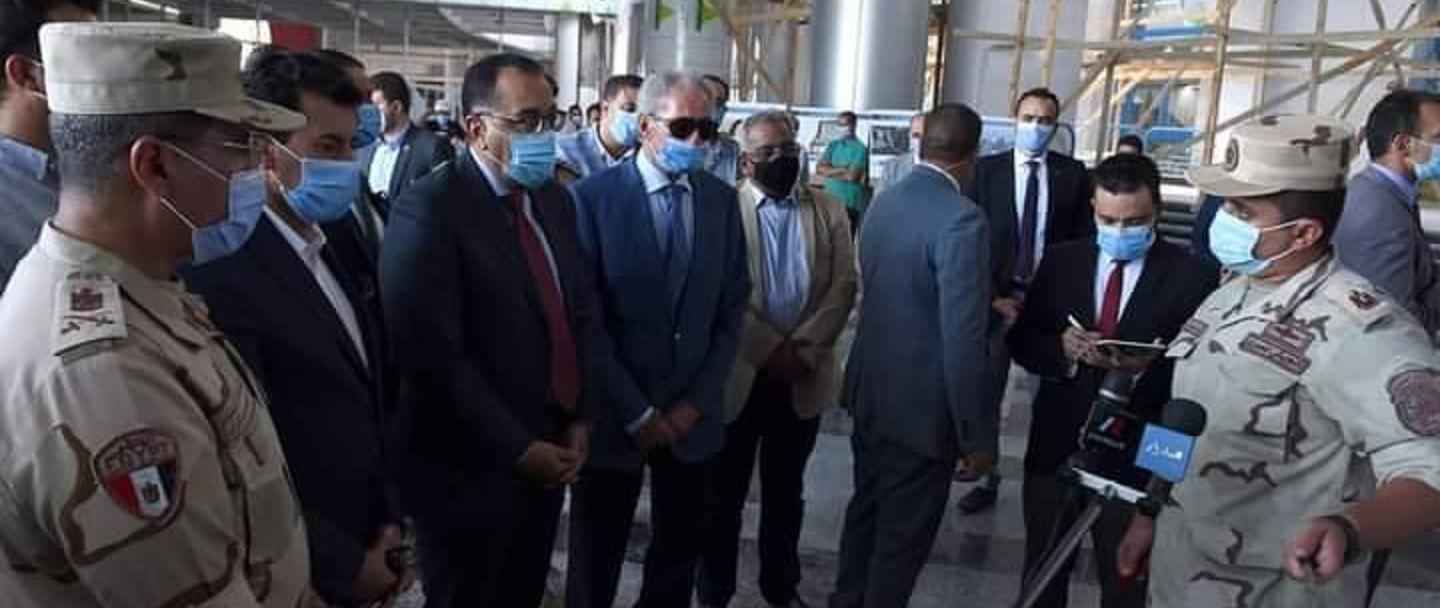 With just over 100 days to go until the 2021 IHF Men's World Championship in Egypt (13-31 January), preparations continue at full pace for the global men's handball highlight.
IHF President Dr Hassan Moustafa was in Cairo this week to attend the Egypt 2021 Organising Committee's weekly meeting.
Egyptian Minister of Youth and Sports, Dr Ashraf Sobhy, Egyptian Handball Federation (EHF) President Hesham Nasr, who is also Chairman of the Organising Committee, were present alongside Egypt 2021 Tournament Director Hussein Labib and a number of chairpersons of various sub-committees. 
A number of key points were discussed in relation to the continued preparation, centred around logistics and administration relating to the 32 participating teams and accompanying delegations, and the review of the four halls in which the World Championship will take place: Cairo Stadium Sports Hall, New Capital Sports Hall, 6th of October Sports Hall and Borg Al Arab Sports Hall. 
Dr Sobhy stressed the importance of coordination and regular contact between all parties, uniting under the umbrella of harmony to achieve the goal which everyone is seeking: the success of Egypt 2021 at all levels.
The chairpersons of the various sub-committees – government communication, marketing, accommodation and subsistence, satellite broadcasting, legal, and finance – were also praised by Dr Moustafa and Dr Sobhy for their hard work.
Dr Moustafa thanked the Egyptian government for their continued strong support in hosting the World Championship while singling out Dr Sobhy and the Organising Committee for their continued efforts and achievements so far.
The group, along with Egyptian Prime Minister Dr Mostafa Madbouly, also inspected the 17,000-capacity Cairo International Stadium, which is set to host all of Egypt's games and is set to be completed by the end of October.
Dr Moustafa confirmed that International Olympic Committee President Dr Thomas Bach, who also attended the 2019 IHF Men's World Championship Opening Ceremony, will be present at the final match day of Egypt 2021, and addressed the challenges that COVID-19 has presented.
"It is necessary to confront and coexist with the virus, while taking all necessary precautions and procedures followed in order to pass this ordeal," he said. "We are in the warm-up [stage] and are striving for the absence of any gaps in the tournament."
For further information on Egypt 2021 visit the IHF mini-site or the official tournament website.