29 Mar. 2023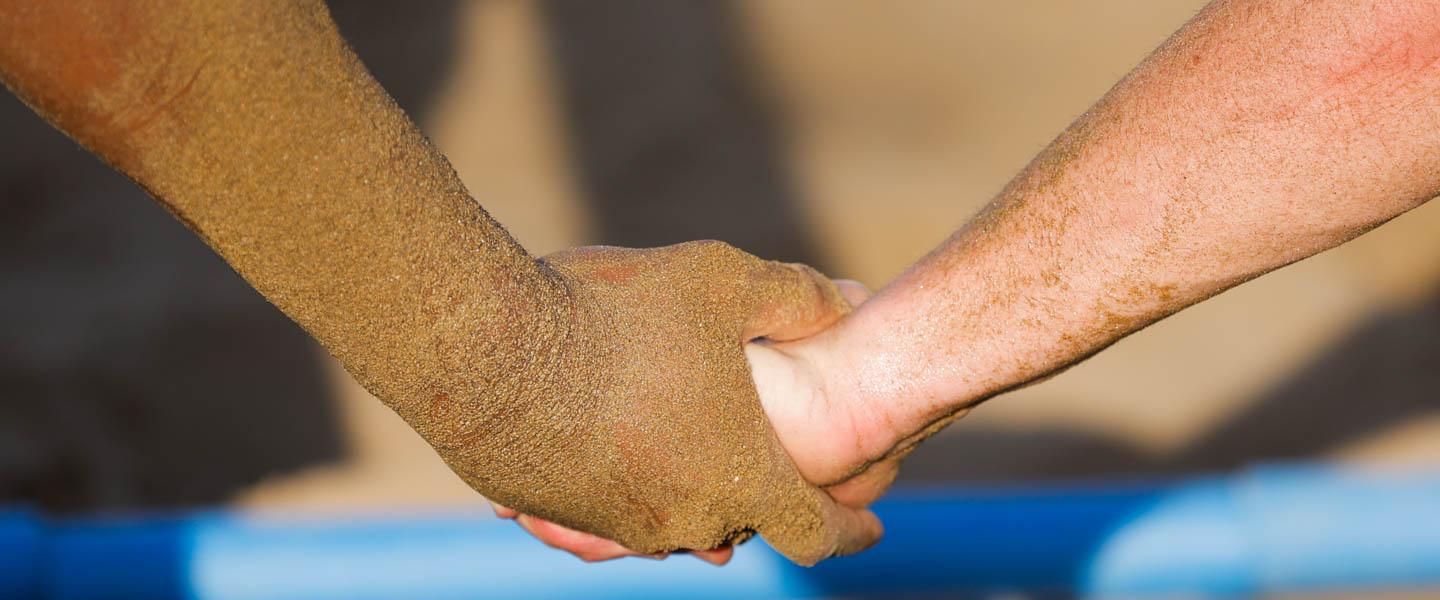 The final teams who will compete at the European Beach Handball Tour (ebt) Finals 2023 have been confirmed.
The event is the spectacular conclusion of the 2021/22 ebt, a series of events which took place throughout that season.
 14 men's and 14 women's teams – 28 in total – come from 11 countries and will battle on the sand in Antalya, Türkiye from 8 to 11 June.
Four teams each from Hungary, Portugal and Spain will join three teams each from Denmark and the Netherlands, two each from Croatia, Germany, Poland and Türkiye, with one each from France and Great Britain.
The men's competition will not feature ebt Finals 2022 winners LX50 Handball from Portugal but will see Portuguese runners-up GRD Leça and bronze medallists Fomento Deporte CBMP Ciudad de Málaga from Spain appear.
All three women's medallists are returning too, with The Danish Beachhandball Dream team aiming to make it a second title but will know that Portuguese side GRD Leça and Spain's Team Almeria, who finished second and third last year respectively, will be breathing down their necks.
The ebt Finals 2022 took place in Sicily, Italy just ahead of the 2022 IHF Men's and Women's Beach Handball World Championships in Greece.
The 2022/23 European Beach Handball Tour started last December, with the finals taking place next year – the ebt Finals 2024.
Izmir groups set for youth
The draw has taken place for the 2023 EHF Men's and Women's Beach Handball 17 Championships, which will be held in Izmir, Türkiye, from 29 June to 2 July. 
Bulgaria, Croatia, the Czech Republic, France, Germany, Hungary, the Netherlands, Norway, Poland, Portugal, Spain, Sweden, Switzerland, Türkiye and Ukraine have entered teams in both tournaments, with the 15 teams in each split across three initial groups:
Women:
Group A: Spain, Ukraine, Portugal, Türkiye, Switzerland
Group B: Hungary, Poland, Norway, Bulgaria, Sweden
Group C: Germany, Netherlands, France, Croatia, Czech Republic
Men:
Group A: Croatia, Ukraine, Norway, Czech Republic, Türkiye
Group B: Spain, France, Poland, Netherlands, Bulgaria
Group C: Hungary, Germany, Sweden, Portugal, Switzerland
The event is the third edition of the younger age category (YAC) championships, following its debut in Croatia in 2017 and the second edition in Poland in 2019.
Spain's men and Netherlands' women won the titles in 2017 in Zagreb, while Croatia's men and Spain's women took the honours two years later in Stare Jablonki.
Going into the 2023 edition, Hungary are the favourites, with their men's and women's teams winning both the M16 and W16 EHF Beach Handball European Championships last year in the Czech Republic, defeating Spain in both finals. The Netherlands took bronze in the women's competition and Germany in the men's event.