17 Jan. 2020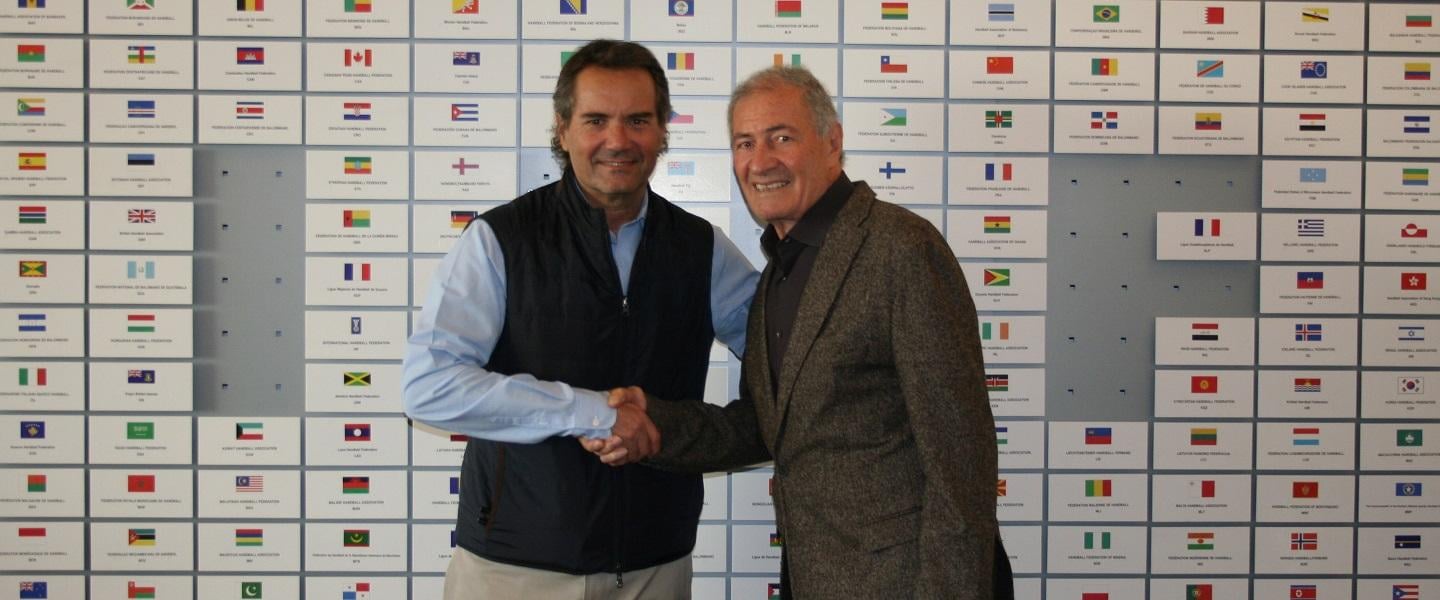 IHF President Dr Hassan Moustafa welcomed Panam Sports President Mr Neven Ilic to the IHF office in Basel on Thursday, 16 January.
Dr Moustafa began the meeting by presenting the current IHF projects; followed by discussions about cooperation to further develop handball in the Americas. The meeting closed with some miscellaneous discussions.
"The meeting today was very productive and I look forward to the continued growth of handball in America this year and in the years to come," said Dr Moustafa.