07 Sep. 2021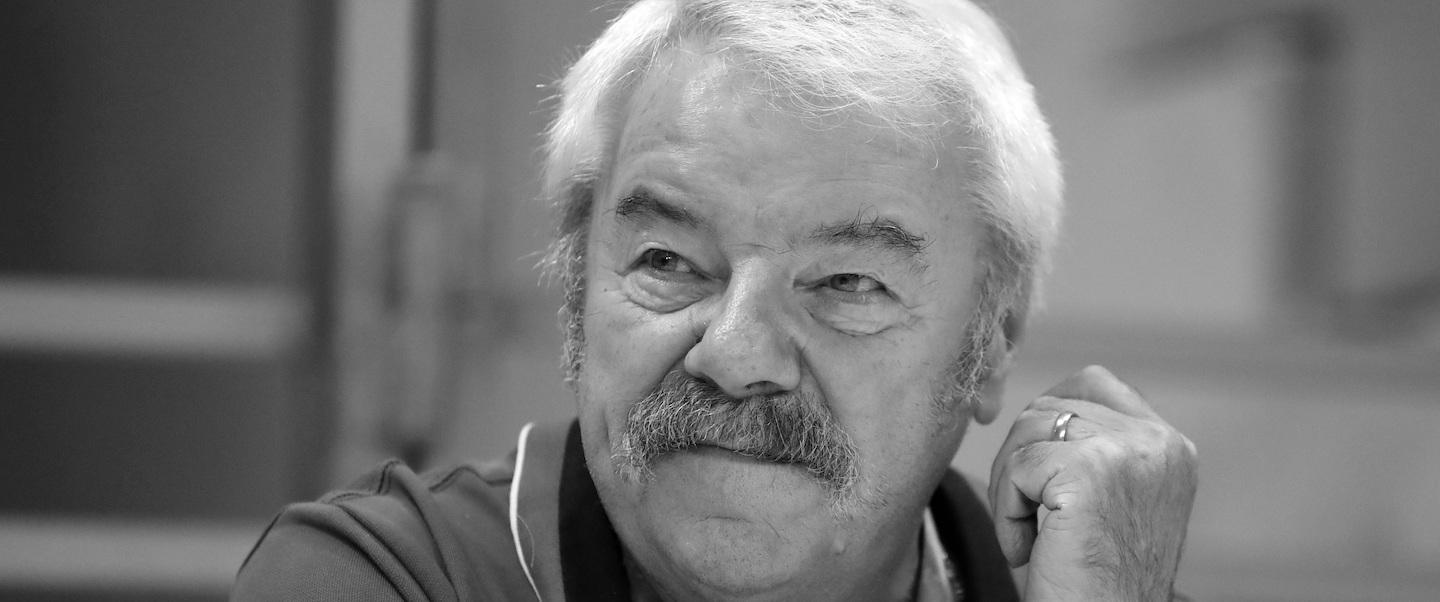 It is with great sadness that the International Handball Federation has learned of the passing of Manfred Prause.
Prause, who would have turned 82 this week, leaves behind a wife and two daughters.
While known as a handball player (1956-76) and coach (1970-1990) in his native Germany, it is the field of refereeing and officiating where the Offenburg native made his mark, globally.
Prause's handball career encompassed both the original form of outdoor, 11-a-side field handball and the modern-day, 7-a-side version, mainly played indoors, a version which he helped shape into the worldwide phenomenon that it is now. Prause was also a key follower and advocate of making the sport of handball in all its forms accessible to the widest-possible audience.
His refereeing career started in 1964 and just over 10 years later he became a German Bundesliga referee (1975-1992), eventually whistling close to 500 games, including more than 10 German finals.
In 1977, Prause qualified as an international referee through an IHF referee course and went on to rack up nearly 300 games (297) over a career which concluded in 1991 and saw him reach the highest-possible level – whistling an Olympic Games gold-medal match (Seoul 1988 Olympic Games men's final: USSR vs Republic of Korea) as well as seven IHF World Championships – starting with the 1986 IHF Women's World Championship in the Netherlands) – and numerous other championships across the world.
The location of Réunion Island, a French department in the Indian Ocean, was the setting for his final game behind the whistle, with Prause later joking about showing a yellow card to handball legend Jackson Richardson, who was born there, in front of his home crowd.
Prause then swapped the whistle for the pen, becoming a delegate of the German Handball Federation (DHB), appearing at the founding congress of the European Handball Federation (EHF) as a guest but being voted in as their head of refereeing until 2000 after a proposal by then DHB President, Jürgen Hinrichs.
During this time and further ahead, Prause kept in direct contact with the ever-evolving sport, as a referee's observer for the DHB (1993-2009) and as a member of the IHF Rules Working Group (1995-2016) and the IHF Playing Rules and Referees Commission (PRC) (1995-2009), eventually moving up to the position of PRC Chairman (2009-2017), before retiring officially in 2017.
As an integral voice towards the continued evolution of handball, through his rule change proposals, modification and evaluations, Prause focused in on the welfare of players, a commitment to fair play and a mission to make the game more attractive to not only those in handball, but from those outside of the handball world, including television and media in an ever-competitive global team sports market.
One of the many legacies in the current game that Prause originated includes the 'quick throw-off' which revolutionised the game.
Prause's thirst for the game and to spread the word of handball to those both experienced and inexperienced in it knew no boundaries, with a packed annual schedule.
This eventually included 16 nominations as an official IHF representative at continental qualification events for World Championships and Olympic Games, around 65 nominations at World and European Championships, participation in five IHF coaching and refereeing symposia and numerous world club championships.
Nearly all current IHF referees feature at least once in the 7,000+ nominations Prause made for international matches, which spanned five continents and 65 countries.
In addition to whistling the  Seoul 1988 Olympic Games men's final, Prause participated in four other Games, including Sydney 2000, Athens 2004, Beijing 2008 and London 2012.
Prause was well-loved by the handball community and further afield for not only his love and passion for the game but his recounting of many tales and stories from a career which spanned six decades.  His support for up and coming referees, officials and wider staff coming into handball from both inside and outside the handball world was well known and he will be greatly missed by all.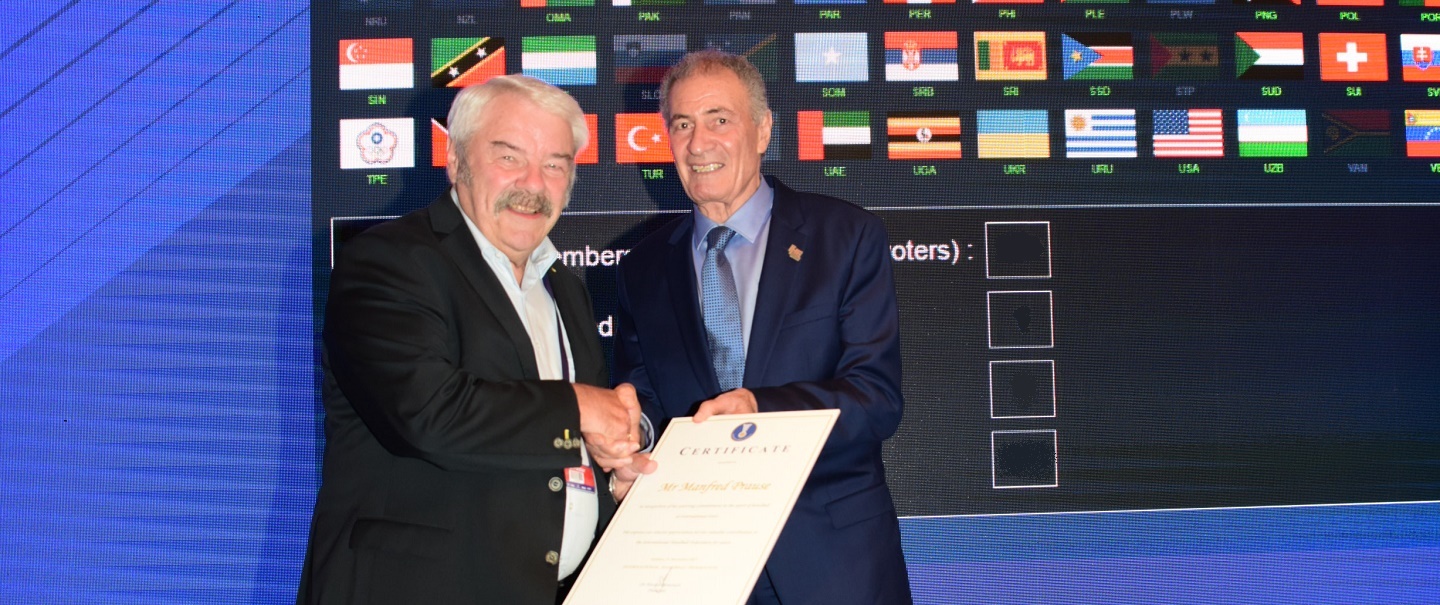 On hearing of Prause's passing, IHF President Hassan Moustafa praised the unique – and unlikely to be matched – contribution Prause made to modern day handball across the world and the legacy he leaves.
"I am in mourning first of all at the loss of a dear friend and my thoughts go out to his wife Ute and daughters Claudia and Anke. 
"Manfred and I have shared many times together, travelling the world for our passion – handball. Over these years I got to know Manfred not only as a friend but he was like a brother to me.
"From a handball perspective, Manfred directly influenced how the world sees handball now – a fast-paced, attractive game full of emotion, goals and action firmly-planted in the global team sports market.
"His legacy is not only evident in the sport we see being played before our very eyes in 2021, but in those officiating it. Those with the whistle in their hand or those sitting at the table – nearly everyone involved in the elite, global level of handball has been the beneficiary of his encouragement, training or words of wisdom.
"Handball will miss Manfred greatly. I will miss him greatly."