05 Dec. 2019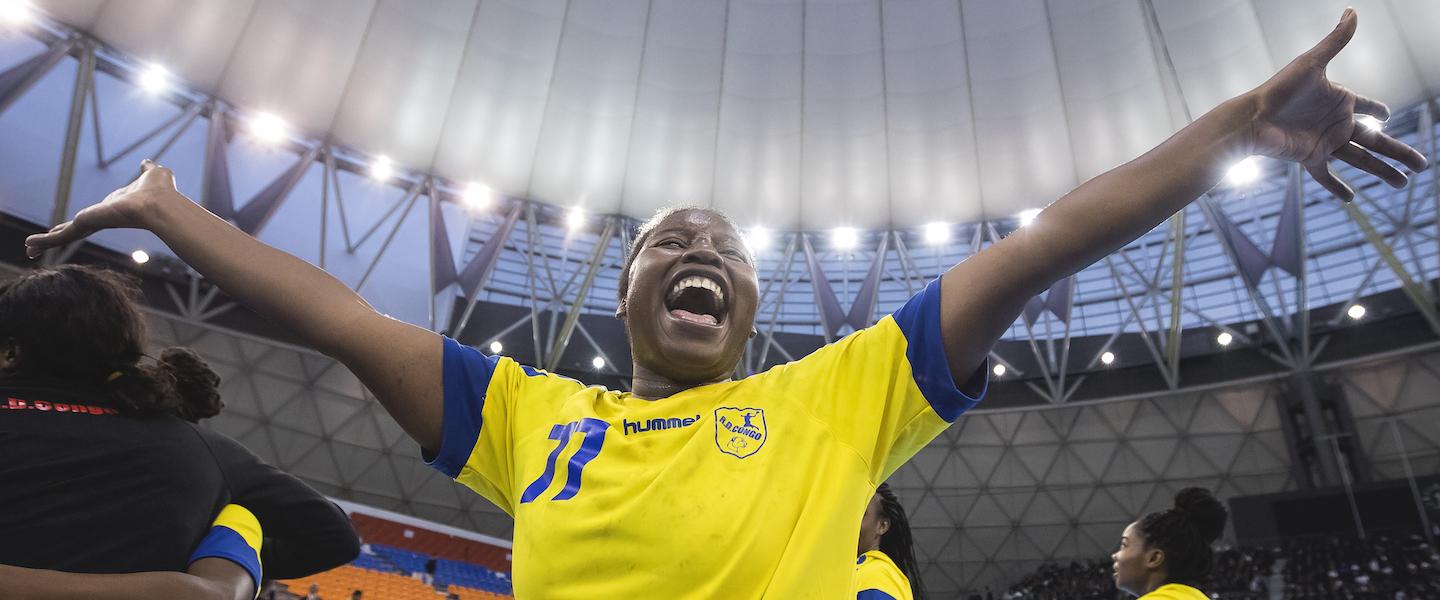 Democratic Republic of Congo celebrated their first win at the 24th IHF Women's World Championship in round 4 after a thrilling match versus People's Republic of China. The game was level all the way, with the greatest distance at three goals towards the end of the first quarter before a tight race through the remainder of the match. 
DR Congo collected their first set of two points with the result, while PR of China stayed on zero points with what was their fourth defeat.  
GROUP D
Democratic Republic of Congo vs PR of China 25:24 (10:11)
It was DR Congo's leading star Christianne Mwasesa who decided the match in her team's favour in the final minutes. With four consecutive goals, the back levelled the game at 22:22 in the 57th minute and scored the match winner in the 60th, 25:23. 
Mwasesa struck a total of 12 times in the game, and was, as usual, key in DR Congo's performance. Also important for the African side were 12 saves from goalkeeper Nganmogne Audrey Murielle, who clearly won the contest versus Yu Rou Yang in China's goal. 
For China, it was Jin Meng Qing who led in attack ,with eight goals. 
Although it was an equal game until the final buzzer, China had the lead from the 43rd until five minutes from time, while DR Congo fought to level. China also had the edge at half-time, before DR Congo claimed the upper hand early in the second period. But neither side could pull away to a deciding lead, and it seemed only a matter of who managed the narrow lead when the whistle sounded. 
China had a strong period from the eight to the 14th minute, pulling away from an equal 4:4 to a 7:4 distance. The Asian side tried different combinations to beat DR Congo's defence, including two line players working with two backs for a short while, but after the three-goal 
lead, nothing could separate the teams until the buzzer brought the decision. 
hummel Player of the Match: Christianne Mwasesa, DR Congo