01 Aug. 2019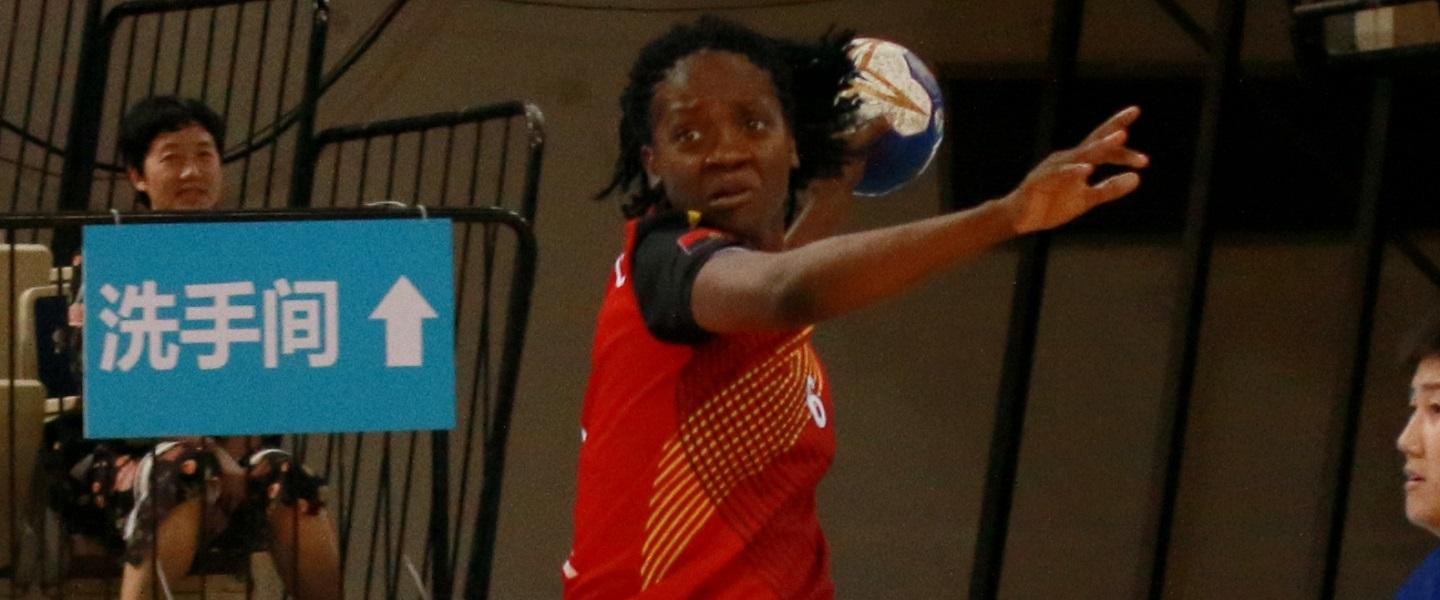 Angolan team Agosto Luanda left no doubt they deserved the third place in the 2019 HIHF Women's Super Globe semi-finals, as they defeated Jiangsu Team by a 21-goal margin in the third quarter-final in Wuxi Sports Hall. 
QUARTER-FINAL
Agosto Luanda (ANG) vs Jiangsu Team (CHN) 41:20 (23:11) 
It did not take long for Luanda to show their superior strength over Jiangsu, as they immediately took the upper hand and created a clear 8:2 lead after just eight minutes. At that point, the Angolan side's goalkeeper, Eleneidys Lioveras, had recorded three saves off five shots faced at a rate of 60%. At the other end of the court, Luanda's attackers had yet to miss a shot, with the top scorer of the 2018 IHF Women's Junior World Championship, 
Helena Gilda Simao Paulo, already counting two goals to her name. 
Jiangsu rotated their keepers early, but they could not stop the onslaught of shots from Luanda's well-formed attack. In offence, Jiangsu had significant trouble finding scoring opportunities, as they tried to break through the taller and stronger 6-0 defence against them and found few gaps. As they tired of one-on-one attempts, Jiangsu began to take shots from outside that were often blocked. 
In the 14th minute, Luanda hit double digits at 10:5, and they reached their first 10-goal lead at 16:6 in the 18th minute. At that point it already seemed clear the outcome was decided, as Luanda's strength was obvious to see. 
Luanda took a 23:11 advantage into the break, and when the match resumed had little trouble holding on to that lead. With 15 minutes remaining, Luanda were clearly in front 28:14 and there was no question they would finish with the victory – but coach Morten Soubak pushed his players right to the end, making it clear the Angolan side mean serious business at the debut Women's Super Globe. 
Players of the match:
Agosto Luanda: Albertina Kassoma
Jiangsu Team: Shuhui Wang