07 Aug. 2019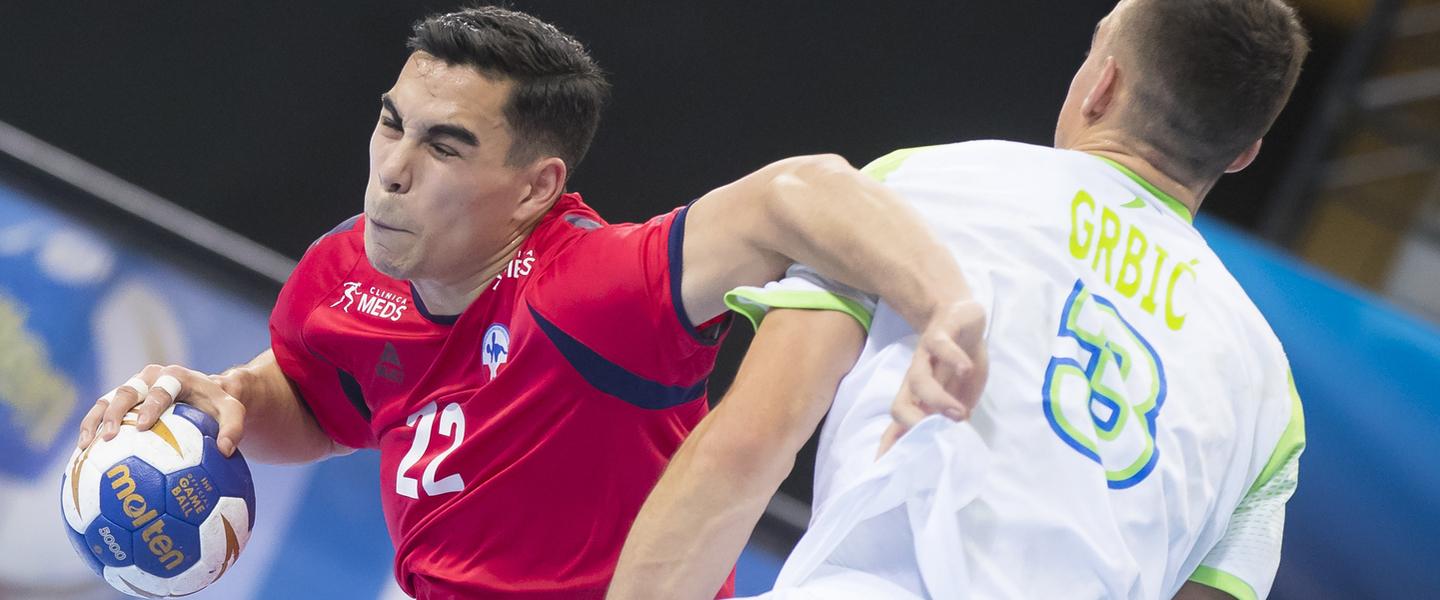 Round two for Group A at the 2019 IHF Men's Youth World Championship will see three European teams aiming for their second victories – Croatia, Spain and Slovenia. Spain will open the day against Norway, before Chile meet Croatia in the second match in Jane Sandanski. Slovenia will wrap up the round versus Saudi Arabia. 
GROUP A
Feature match: Chile vs Croatia 
Sport Centre "Jane Sandanski", 18:30 local time
Though they were defeated in round one, Chile were nevertheless impressive on the opening day for Group A at the 2019 IHF Men's Youth World Championship. The rapidly developing South American side's loss was the narrowest, with a five-goal margin at the final whistle after they held a lead of one at half-time. 
Coming up against Slovenia, who placed ninth at the U18 EHF EURO 2018, Chile were the underdogs – but the fact that they pushed the European side to such a close game shows considerable strength. 
"Before the match we didn't expect that it will be an easy game. The Chilean team had big progress in the past years; some Spanish coaches helped them to achieve something big," said Slovenia coach Janez Klemencic following the game versus the South American side. Klemencic's comment highlights exactly what those who have been noting Chile's progress over recent years will already know – that Chile can never be underestimated and are capable of a surprise at any moment. 
It will be a big surprise if Chile manage to overthrow Croatia, however. Croatia placed fourth at the U18 EHF EURO 2018, and opened their campaign at North Macedonia 2019 with a strong 10-goal win against Norway. 
As semi-finalists at the European championship, Croatia are considered one of the top contenders for the medal round at the Youth World Championship. The strong team can count on some stand-out individuals such as the All-star right wing at the Junior World Championship in July, Fran Mileta, who finished round one amongst the most dangerous shooters at North Macedonia, with seven goals scored at 100% accuracy. In goal, their keeper Stipe Puric had a strong opening game and was awarded player of the match for his 12 saves at 43%. 
"The first match of every championship is very hard, but we didn't expect an easy win. I think that Norway were surprised with our 3-2-1 defence in the first half and the winner was decided then," said Croatia coach Sinisa Markota after the round one clash. "The championship is long – we have 13 days, nine matches, and because of that, all the players had their role in this match."
Norway under pressure as Spain and Slovenia look for second wins
After one round of competition for Group A at the 2019 IHF Men's Youth World Championship, the situation is already beginning to look a little dangerous for Norway. Following a heavy defeat to Croatia in their opening clash, the Scandinavian side remained on zero points, alongside Chile and Saudi Arabia. 
In the opening game for round two, at 16:30 local time, Norway face a critical match that could help their chances of progressing to the eight-finals significantly – if they manage a win versus Spain. Spain on the other hand, have the chance to claim their second victory and move up to four points. 
Slovenia also take the court with the opportunity to collect their second victory and take their points tally to four. They will meet Saudi Arabia, who are on the hunt for their first win, in the closing match of round two at 20:30 local time.