02 Dec. 2021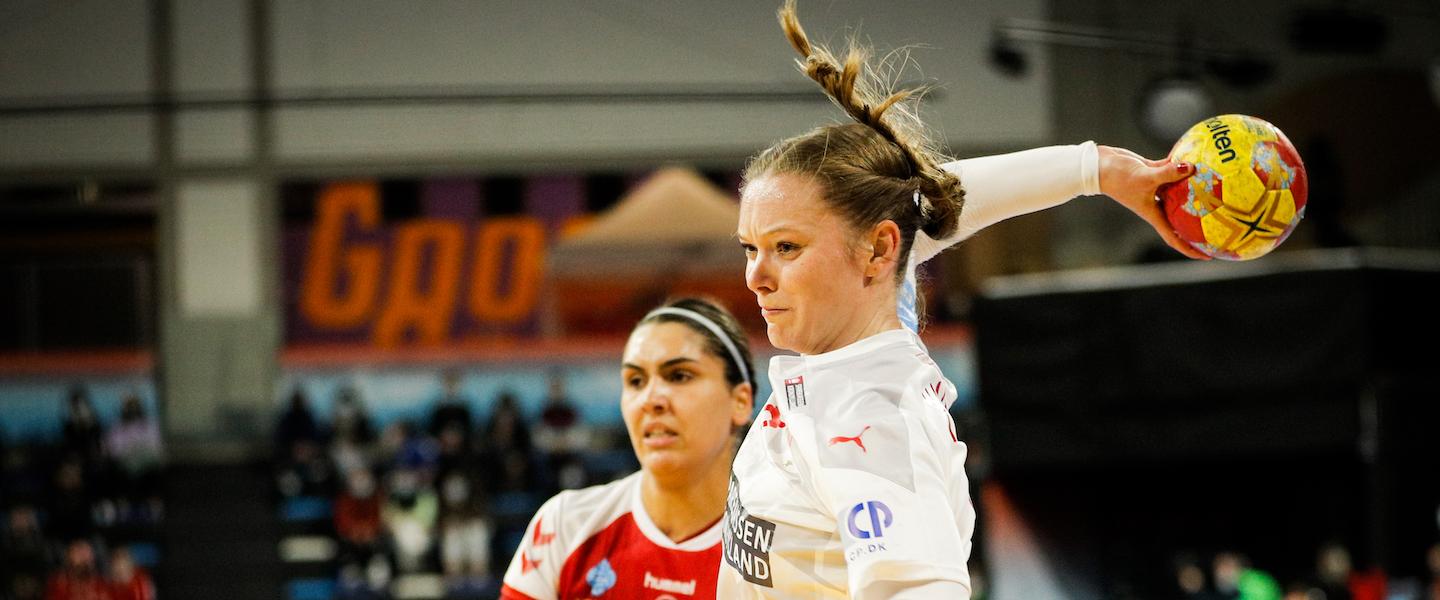 Discussed as one of the favourites to medal at the 25th IHF Women's World Championship in Spain by none other than Norway coach Thorir Hergeirsson, Denmark eased past Tunisia 35:16 at the Palau d'Esports de Granollers in their opening game of the championship, but all their thoughts will be with centre back Mia Rej Bidstrup who appeared to suffer a significant injury.
GROUP F
Denmark vs Tunisia 35:16 (16:8)
Jesper Jensen's Denmark started the match strongly, forcing a Tunisia time out after just 10 minutes, 8:2 ahead, and with a healthy eight-goal lead, his side started the second half full of expectation against a Tunisian team who had only managed a 38% success rate in front of goal in the opening 30 minutes.
Coach Jensen had played goalkeeper Sandra Toft for the entire first period, replacing her for the entire second half with Althea Reinhardt and gave the chance to Emma Friis to finally make her senior championship debut – the left wing would score on her debut 10 minutes later and double her goals in the 46th minute.
But with a team in control, rotated and the potential for the Danes to push ahead further, the mood of the game completely changed less than two minutes after the restart. 
Starting an attacking move from deep, Rej passed out to Mette Tranborg and when her teammate passed back, they clashed on the edge of the Tunisian area with Rej's right knee crumpling under the heap of players. Rej cried out in pain before receiving lengthy treatment and then being carried off court by Jensen, her players and the arena medical team.
The rest of the game was played with minds clearly elsewhere – both sets of players were affected by the incident with several Danes on the bench being consoled throughout the following minutes.
However, Rej's squad pulled together, composed themselves and sparked into life again, ending with all 14 outfield players getting on the scoresheet, led by Kathrine Heindahl with a perfect six from six while Amiche Boutheina grabbed four to top score for Tunisia.
hummel Player of the Match: Kathrine Heindahl, Denmark