11 Aug. 2019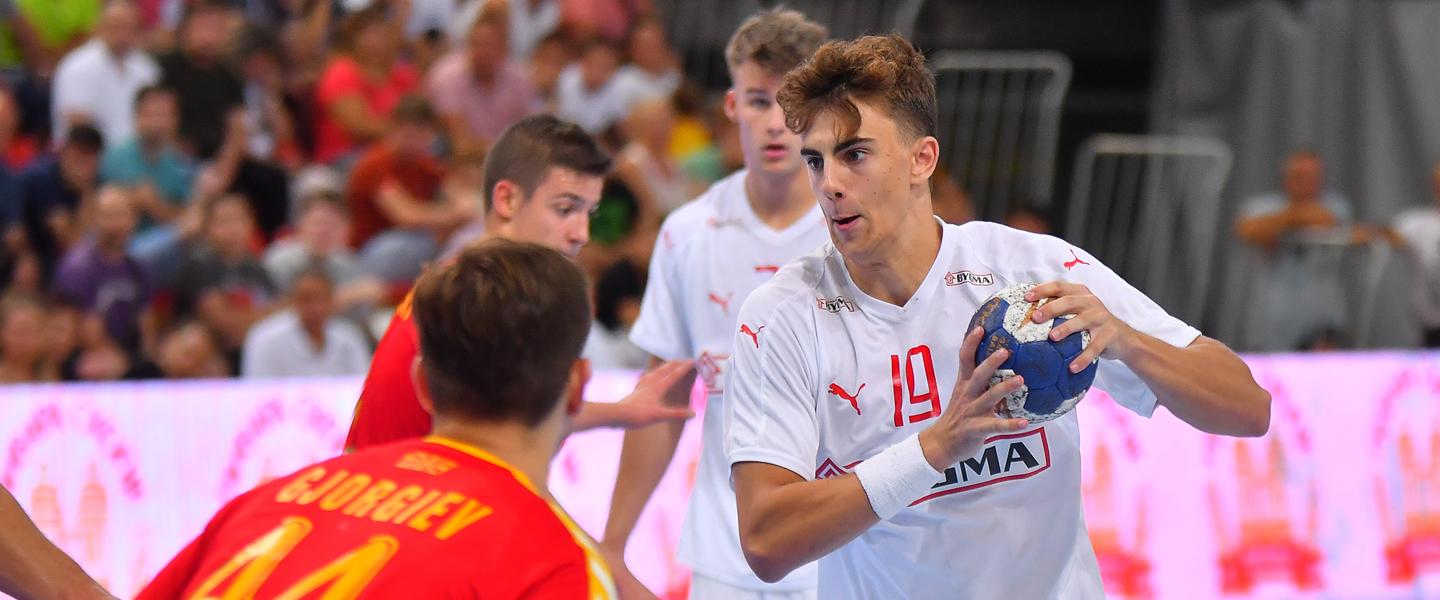 Host nation North Macedonia, debutants at the IHF Men's Youth World Championship led just once in this clash against Denmark, the historic record winners.
GROUP C
North Macedonia vs Denmark 26:29 (11:13)
Boris Trajkovski Arena, Skopje
Once Denmark took the lead through Jeppe Cieslak in the 18th minute (7:6), they were not really under pressure much more in this match, despite the home side being motivated considerably by the fantastic atmosphere provided from the 2,000 host nation fans inside the Boris Trajkovski Arena in this Sunday night clash.
In amongst those fans were also a small group of Danish supporters and they were treated to a show from their goalkeeper, Svend Bro Rughave, who made 13 first half stops from the Macedonian attack, including a buzzing Darko Kondev, who at one point during his defensive duties, stopped to implore the crowd to be even more vociferous in their support for the home side.
A Danish time out had come just after they went 7:6 up and before Danilo Brestovac's side knew it, they were 12:8 down and needing a break from proceedings too (27th minute). Even with Gligor Gajikj in the side, returning from injury and being named as a replacement this morning, the Macedonians could not keep up with the Danes and were wasteful in front of goal, missing the target or failing to get past the Danish defensive wall and shooting from nine metres, of which Svend Bro Rughave saved six from in the first half.
Despite the crowd trying their best, the second half was never in control from the Macedonians, who went behind a number of times by six goals, before a late flurry halved the deficit to a more respectful final score of 29:26 to Denmark.
"We have shown that when we play like a team we can play against everyone," said Kondev to wch2019championship.com.mk after the match. "We didn't have luck today, missed a couple of important shots and their goalkeeper was very good.
"We played with heart, and for the next match I hope we will make the audience happy."
Best Player of the Match: Mads Hoxer Hangaard (DEN)
Photo: WCH 2019 / Filip Viranovski