17 Aug. 2019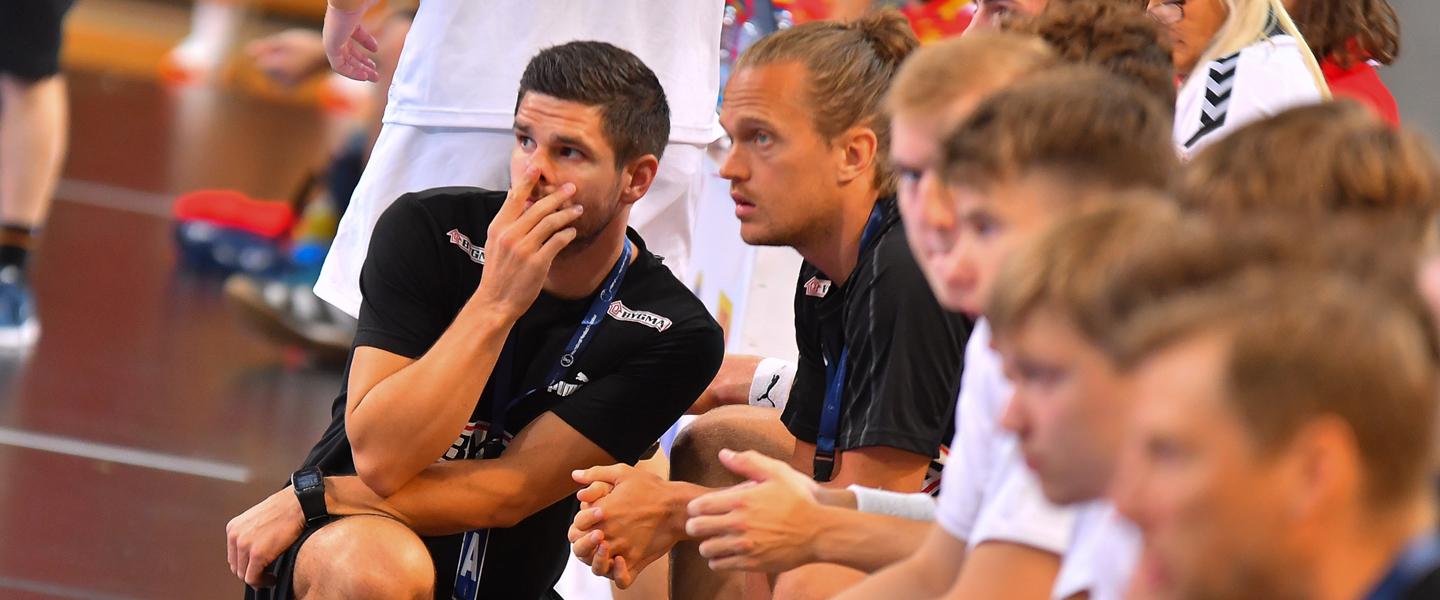 Ahead of their semi-final this evening against Germany, IHF.info spoke with Denmark head coach Simon Sorensen.
IHF.info: You came from behind in the first half to beat Spain in your quarter-final, what happened?
Simon Sorensen: The defence from Spain was very, very good. In the first 20 minutes we couldn't find any solution as we were too slow, and we couldn't find any advance.
We then started to play physically and found more speed and that's what tipped the match for us. Our defending was very good, Svend (Bro Rughave) in goal was fantastic and we were more physical than Spain, this was the key in the end.
IHF.info: Denmark have won this championship three times and have the best historic record, do you feel any sort of pressure to be on the podium here?
Simon Sorensen: It's nice to be in the medal round but what is most important is to get the experience for the players to take back to their clubs. Now they will have another important experience against Germany.
IHF.info: How important is it to have a rest day before such a big match?
Simon Sorensen: It's very important to get away from the hotel, go out and see something, get something different to eat, get some rest and have some fun.
For me, I like to call my family, talk to my daughter, my wife, that's a good time for me and that's my space, but all the time I have a good team around me, and we have a lot of fun also with the guys, it's good.
IHF.info: What will be key against Germany?
Simon Sorensen: The physical battle will be really important, and I think maybe Germany has a little edge compared to us with this. I hope we can get a little bit more speed in the match so we can run between the six metre, and that could maybe give us some advantage.
IHF.info: You lost your captain Simon Pytlick and centre back Magnus Haubro Jensen – two key players – to injury on Wednesday, how important are they and how have the new players fitted in?
Simon Sorensen: I am very sad about Simon and Magnus, but we have lots of good players in Denmark so Matias (Campbell) and Jon (Katballe) coming in are also very good players. I am just so excited to have so many good players from these two years (2000/01 generation) so that's good.
In this tournament we have eight, nine new players who weren't in the European championship last year and we still have a good group. We have a big group at home, and I think we have around 40 good players which could be here.
It's sad for the two players who are not here anymore, but that's how sport is and now two other players have a chance now. 
IHF.info: How is the fitness of your squad going into the semi-final?
Simon Sorensen: We have played a lot of players here and it's quite OK. Of course, we have played many games now and we can feel it, but it's OK.
IHF.info: As a coach, what did you learn from your preliminary group games where you played teams from across the world?
Simon Sorensen: It's been good playing against new cultures, so I learnt a lot about that, but we weren't so much pressed in those matches. We are learning against new countries and cultures and it's been very good for the guys and I'm very excited. I think we had a good match against Macedonia, the first match against Japan was also a very good match.
Photo: WCH 2019 / Filip Viranovski