04 Dec. 2019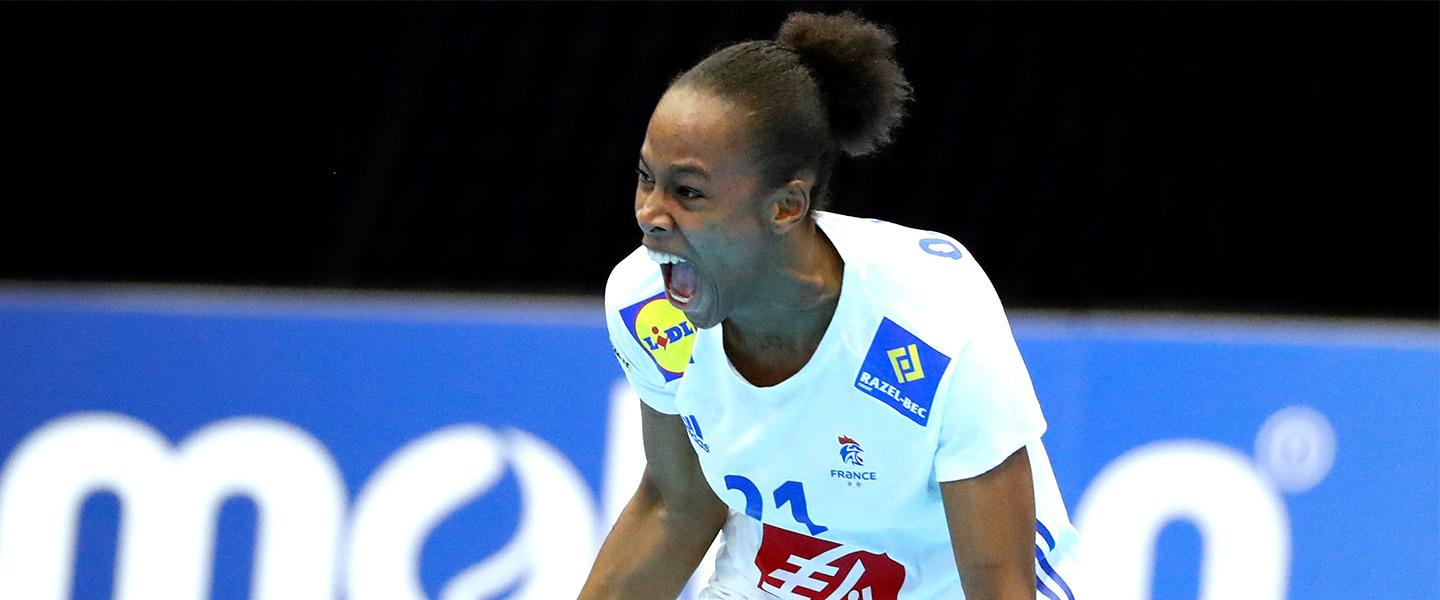 After something of a nightmare opening to their title-defending campaign at the 24th IHF Women's World Championship, France secured a critical two points in round 4 as they became the first side to force Germany to drop a point. Although the game was tight the whole way, France always had an edge of at least one goal. 
The victory brought France to five points on the table, where they sit one behind Germany and two behind leaders Republic of Korea. 
GROUP B
Germany vs France 25:27 (12:14)
It took until round 3 for the defending champions France to collect their first win at the 24th IHF Women's World Championship, when they defeated Australia. With their chances of progression to the main round on the edge, France were highly motivated coming into the round 4 match against the unbeaten Germany, who led the group after the previous round. 
France wasted no time when the match threw off, scoring two unanswered goals and pulling ahead to a 5:2 lead after just six minutes with goals from four different backs and line player Beatrice Edwige. During that period, Germany relied heavily on their left back Emily Bölk, who scored three of their four opening goals and went on to a total of eight with just two missed shots in the match. 
The strong start from France was essentially the deciding factor. Germany fell behind as clear as four goals, at 4:8 in the 14th then 6:10 in the 20th, before coming back to a two-goal distance in time for the break. Late in the first half and early in the second, Germany saw brief glimmers of hope as they closed the gap to one more than once, but they could never level the game. 
After 18:19 in the 42nd, both teams took a turn controlling the game. A 4:0 partial from France pulled the European champions in front to 23:18 with 13 minutes on the clock, before a 4:0 run from Germany brought it back to a one-goal game at 22:23 in the 52nd. Bölk was again key for Germany in the closing stages, with four goals in the last 11 minutes, while the responsibility for France was much more widely shared and only 2017 World Championship All-star centre back Grace Zaadi scored more than three goals.  
Although Germany could not draw level, the match was tight until the last. Inside the last two minutes, Alina Grijseels brought the score to 25:26, before France back Allison Pineau secured the two-goal win in the last 60 seconds. 
hummel Player of the Match: Emily Bölk, Germany