28 Aug. 2019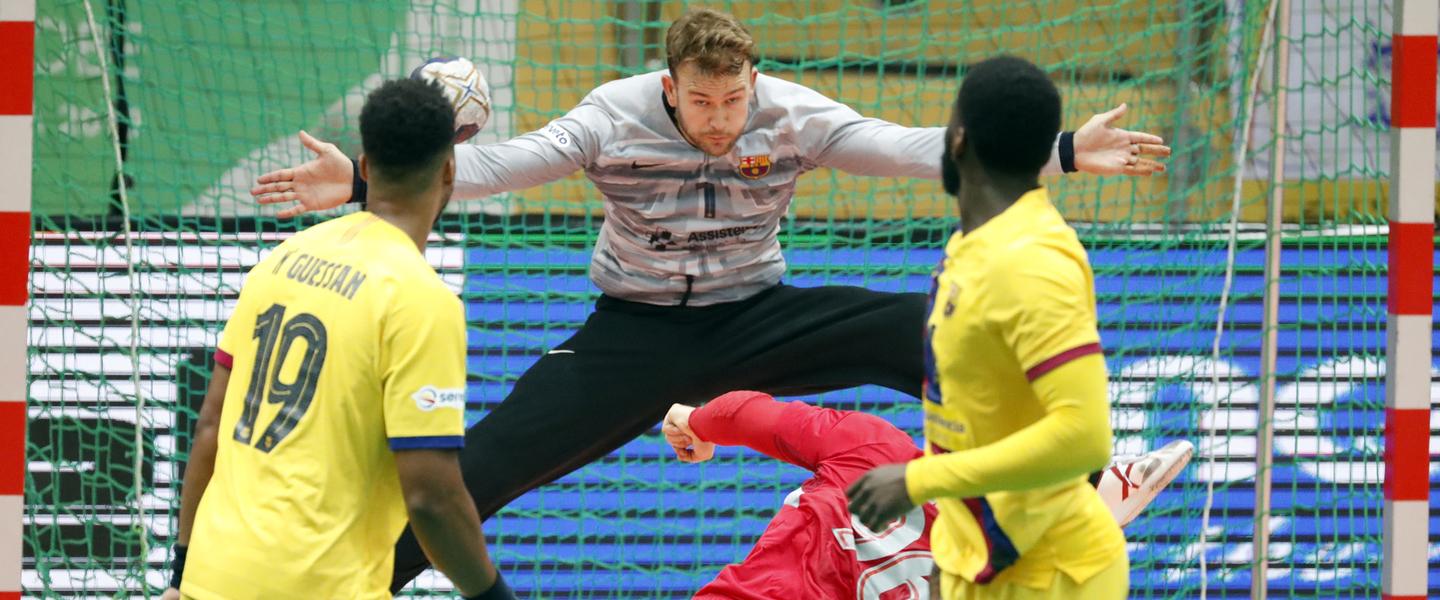 Title holders Barça had a strong start to their campaign at the 2019 IHF Men's Super Globe, earning a solid quarter-final over Al Duhail that took them through to the penultimate stage for the sixth time in six participations. As was expected prior to the match, the team that reached the semi-finals in the last Champions League season were in control throughout, though Duhail fought valiantly against the powerhouse of European and Spanish handball. 
QUARTER-FINAL
Barça (ESP) vs Al Duhail (QAT) 38:26 (17:10)
Barça's semi-final ticket was never in danger, as they took control immediately, forcing a turnover from Duhail and scoring the opening goal thanks to line player Ludovic Fabregas. Duhail coach Goran Dzokic called the first time-out after just seven minutes, 5:2, at which point it was already clear it was going to be a tough match for his team. 
Against the world-class team almost entirely comprised of European national team players, Duhail stayed within reach through the opening 15 minutes before the more decisive distance was created. At the end of the first quarter, the score line stood at two goals, 7:5, but just six minutes later, the advantage for Barça increased to five as Slovenian back Jure Dolenec struck for 11:6. 
By half-time, the seven-goal difference was decisive. However, it was also clear that Barça were not having their ideal game and, had they been in top form, the situation could have been much worse for the Qatari team. 
For Barça, goalkeeper Gonzalo Perez de Vargas stood between the posts the entire game. The Spanish EHF EURO 2018 champion recorded a 44% save rate in the first half and went on to a total of 12 saves. Coach Xavi Pascual could afford extensive rotation with his team well in control, and almost the entire Barça line-up stepped on court in the first period alone. 
By the time the full-time whistle sounded in Dammam Sports Hall, only three players had not made their way onto the score board for the European side – even Perez de Vargas managed to hit the back of the Duhail's net. Duhail coach Dzokic also changed his line-up often – likely having in mind the matches ahead, as the game was clearly lost long before the buzzer. 
Barça hit a 10-goal lead with 16 minutes remaining, 28:18, and finished with an advantage of 12 in their favour. 
Player of the match: Ludovic Fabregas, Barça