09 Aug. 2019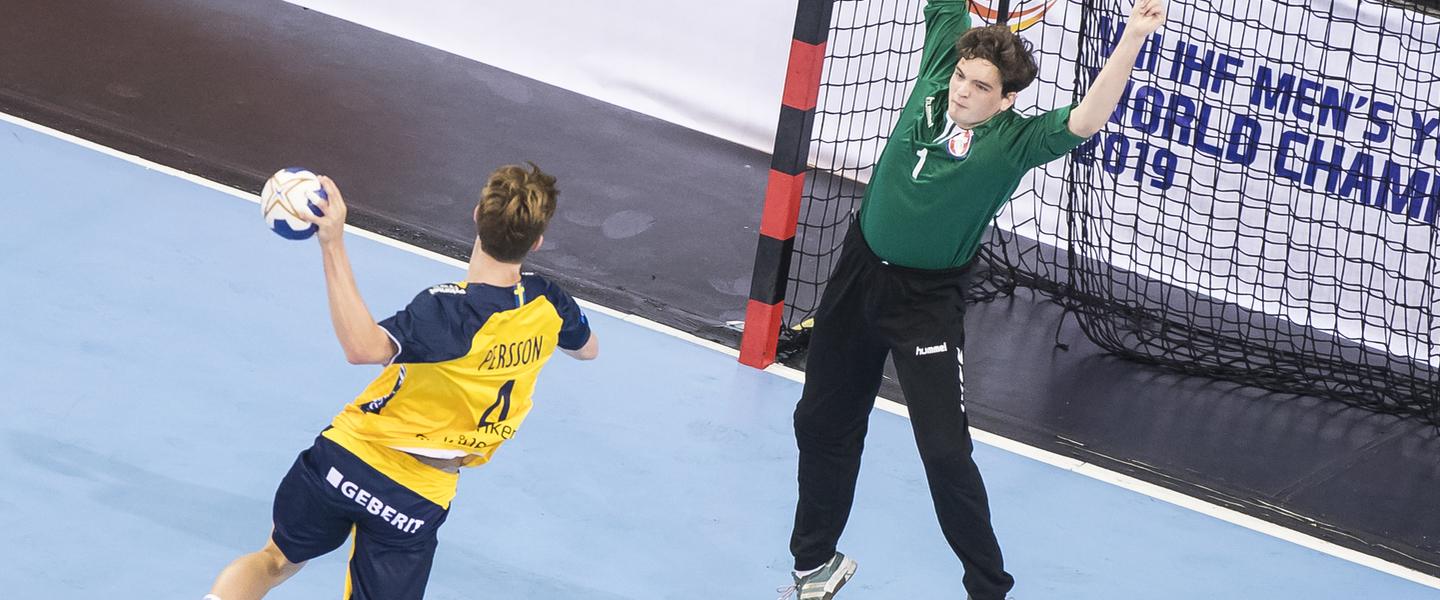 Round three for Group B at the 2019 IHF Men's Youth World Championship began with a commanding victory for Sweden, who defeated Canada and thereby moved to four points on the table. With what was their third loss, IHF Men's Youth World Championship debutants Canada remained on zero points. 
GROUP B
Sweden vs Canada 38:16 (14:7)
It was expected to be a difficult match for Canada, who are on debut at the IHF Men's Youth World Championship. Meeting the European champions in this age category appeared an intimidating task, and it turned out exactly that way, though Canada fought admirably. 
Early on, right wing Isak Persson was a lethal weapon for Sweden. At the 10-minute mark, he had scored five goals off five shots, leading the Scandinavian team to a 7:2 advantage. He added one more goal before leaving the court around the 20th minute, 10:3, and maintained his 100% accuracy. 
After a difficult opening, Canada goalkeeper Blaise Holloway made his first save in the 11th minute and went on to a tally of 11 with some spectacular stops. At the other end of the court, Canada's attack was well ordered against the Swedish 6-0 defence, though they lost the ball on errors and could not find the opportunities that would keep them in the game. 
At half-time, Sweden were clearly in control with a seven-goal advantage that did not necessarily reflect their greater strength – but in the second period they left no doubt they were the dominant side. By the 40th minute, the EURO champions had reached a 13-goal lead at 23:10, and as the final 10 minutes began the two points were clearly decided at 29:13. 
Player of the match: Isak Persson, Sweden