12 Jun. 2019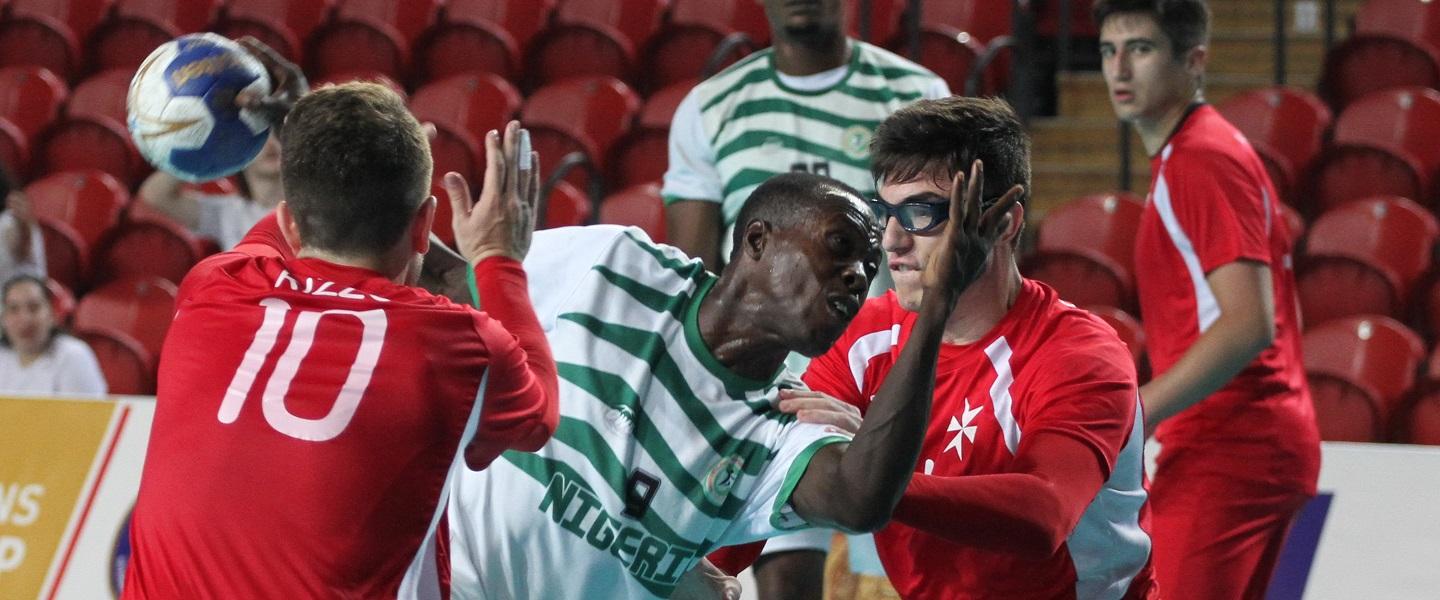 Nigeria took their points tally to three as they earned their first win at the 3rd IHF Emerging Nations Championship, defeating Malta in a one-sided clash that represented the African team's first win at Georgia 2019.
GROUP B
Malta vs Nigeria 13:40 (4:18)
It was another tough loss for Malta but a celebratory match for Nigeria, who secured their first win at the Emerging Nations Championship. Malta scored the opening two goals before Nigeria claimed the upper hand – and after that, the African team's victory was never in question.
By the end of the first quarter, the speed and power of Nigeria's squad had earned them a five-goal lead at 8:3 – and that distance grew to a huge 14 goals by the break, when the two points were all but decided.
With their goalkeeper Michael Agbaji Solomon saving at 61% in the match, with a total of 19 stops, Nigeria had little trouble keeping Malta at bay. The European team hit double digits for the first time at 10:37 in the 55th minute.
At the buzzer, Nigeria moved up to three points, right behind the USA on four. The African team will battle the USA for third place on the Group B table on Thursday.
Players of the match:
Malta: Daniel Gauci
Nigeria: Phillip Igwe Kalu