06 Aug. 2019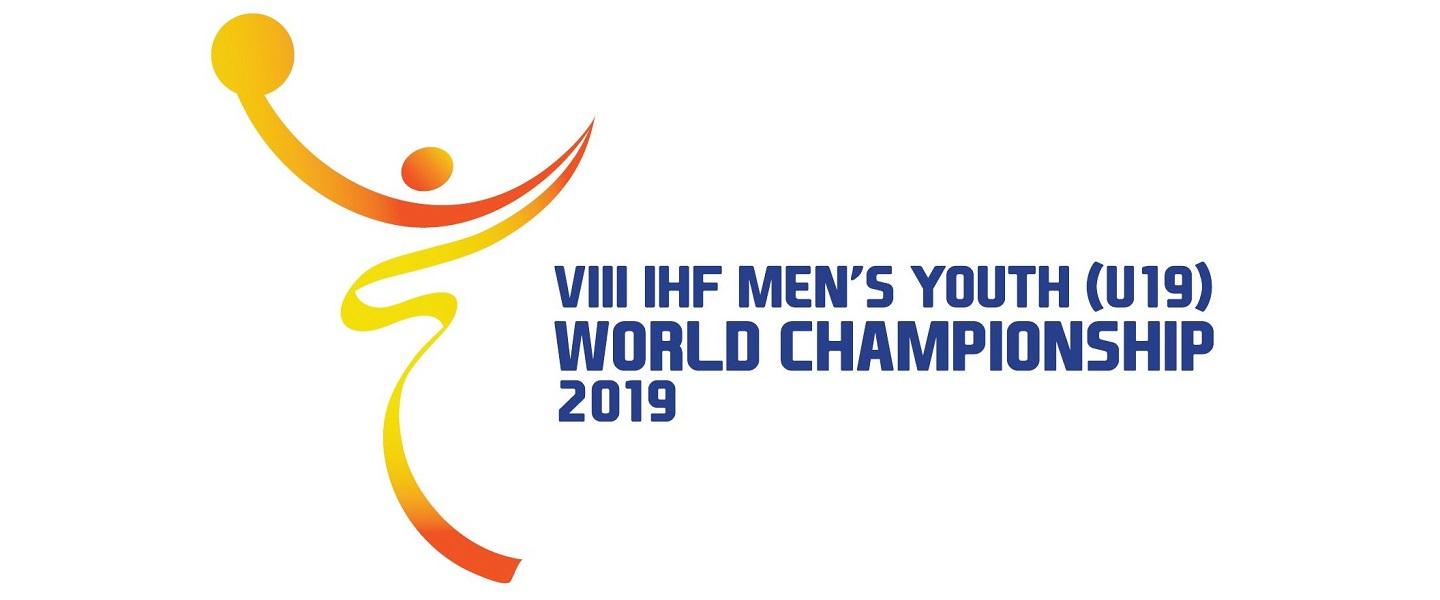 The Boris Trajkovski Arena in Skopje welcomes 12 teams from Preliminary Group C and D on the opening day of the 2019 IHF Men's Youth World Championship in North Macedonia. Group C sees the host nation, alongside Nigeria, make their bow at this level, while teams from a further two continents and one with an historic best record in the competition also open their championship campaigns.
GROUP C
Feature match: North Macedonia vs Argentina
Boris Trajkovski Arena, 20:30 hrs local time
Hosting any sporting championship provides its own additional pressure with an extra focus on the host nation but it can work both ways, especially a positive one, with a vociferous home crowd providing an 'extra player' on court. And with Macedonians being some of the world's most passionate handball fans, Danilo Brestovac's North Macedonia side will certainly have that advantage.
They open their account against Argentina in a match that Brestovac had said would see his side be in their best form, and their final preparation match was against fellow South Americans Chile. The coach will be looking towards key players including Metalurg right back Martin Serafimov and HC Struga's right wing Nenad Kosteski but knows that Argentina, who qualified through to Skopje with a second-place finish at the 2019 Men's Youth South and Central American Championship, will not be an easy task.
With his players sure to be nervous as they do something that many of the world's best handball players will never get to do – appear in a home world championship – Brestovac will be wary of the South Americans who maybe have something to prove after their junior side, also coached by Fernando Capurro, had a disappointing U21 world championship last month, but knows it will be hard despite Argentina only ranking as high as 18th in their last three U19 World Championships.
With an average height of 1.90m, the Argentinian squad at North Macedonia 2019 will be the tallest that has ever represented the South American nation at an IHF Men's Youth World Championship, a fact that responds to a request from Manolo Cadenas, the Argentina men's senior coach.
The game will be preceded by a short opening ceremony which is sure to reinforce the importance of the occasion to both teams as they look to start the next two weeks on the right foot.
Historic best, Asia looking to make a global step
Denmark have appeared in all five editions of the IHF Men's Youth World Championship since the first edition back in 2005 and with their three titles in the competition are clearly the nation with the best history, they also have a fourth medal, a bronze last time out at Georgia 2017 and come to Skopje as one of the favourites having won the Men's EHF EURO 18 last year. 
They face a Japan side in the opening game of Group C with some players still harbouring hopes of making a late run to join the Japan senior men's team for the Tokyo 2020 Olympic Games, but they will find it hard against a strong Scandinavian team determined to get another medal.
In the second clash of the day are familiar foes of Japan – Bahrain. The Asian youth champions beat Japan in their final and have included five players in their squad of 16 who appeared at last month's IHF Men's Junior World Championship in Spain where they finished in 17th place under coach Halldór Jóhann Sigfússon, who will also oversee the youth team in North Macedonia.
Centre back Muitaba Al Zaimoor played two games, scoring twice, right wing Qasim Qambar scored five times in three games, the left winger Moayed Shuaib registered four strikes in four games while centre back Mohamed Mohamed scored 24 times, playing all seven games. Goalkeeper Hussain Mahfood also played in all seven games, ending with 23 saves from 100 shots faced – a 23% save percentage.
Bahrain face youth debutants Nigeria who qualified with a top-four finish at the 2018 CAHB Men's African Youth Championship held in Morocco last September and Emeka Joseph Nnanami's side were impressive at the 2018/19 IHF Men's Intercontinental Trophy in Pristina, Kosovo, where they lost to Chinese Taipei in the final by one goal.
Follow all the games at North Macedonia 2019 HERE.
Tuesday 6 August 2019
Boris Trajkovski Arena, all times local
Group C
16:30    DEN vs JPN
18:30    BRN vs NGR
20:30    MKD vs ARG