27 Jan. 2021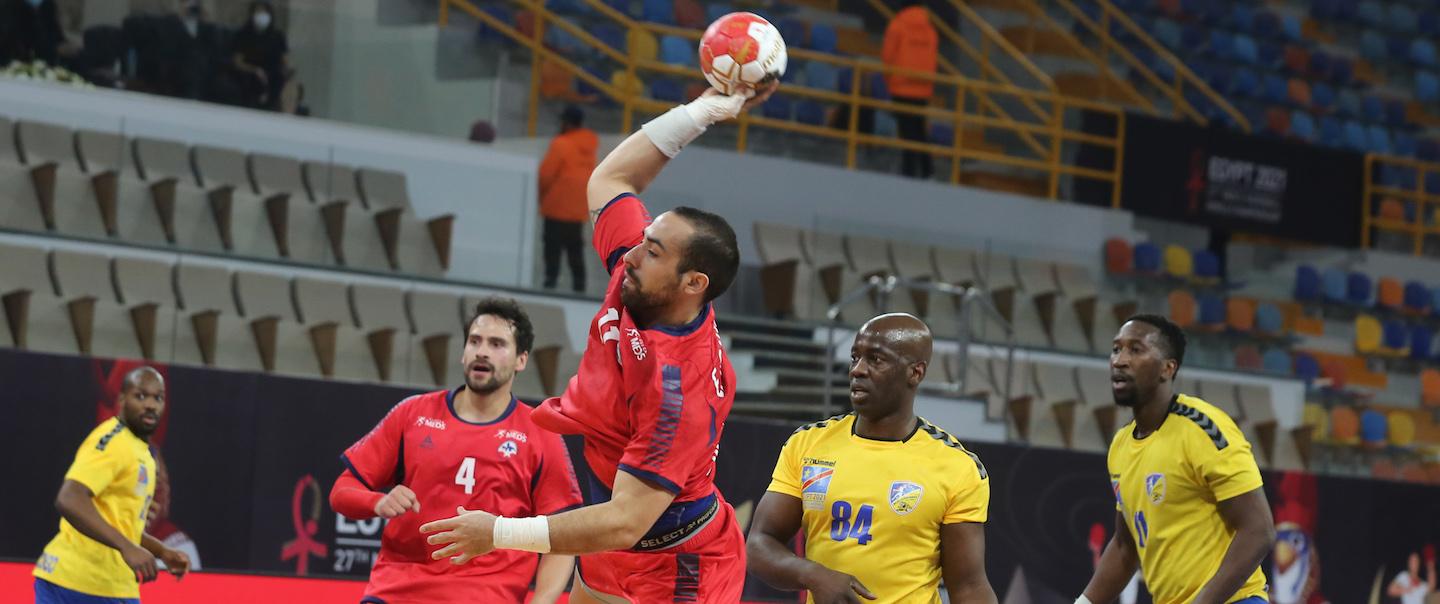 Despite finishing 27th, their worst IHF Men's World Championship final ranking, Chile recorded their third win in the competition, winning the 27/28 placement match against DR Congo, 35:30.
Statistically, Chile had their best attacking performance in the men's flagship handball event, passing the 200-goals scored mark for the first time, besting their previous record of 197 goals set at France 2017.
27/28 PLACEMENT MATCH
DR Congo vs Chile 30:35 (13:18)
Chile's coach, Mateo Garralda, was fuming on the bench as his team went down 1:5 after the first four minutes of the game. Miscommunications in defence and a lack of concentration in attack were the main culprits for the botched start for the South American side, who were looking for the third win at Egypt 2021.
There was no need for a timeout or a talking-to from Garralda, as Chile slowly started to get in rhythm. Using a 7:2 run where wings Sebastian Ceballos and Sebastian Pavez looked unstoppable, Chile took back the lead, 8:7.
This time, it was more about collective play and forgetting the egos for the South American side, with backs Erwin Feuchtmann and Rodrigo Salinas, Chile's top scorers in the tournament combining for six assists, more than their four goals in the first half.
But it was Congo's collapse that enabled Chile to force their way to a commanding 18:13 lead, with the African side turning the ball over 10 times and converting only 46 percent of their shots, with easy misses in one-on-one situations against Chilean goalkeeper Felipe Barrientos.
As Congo went all-in by substituting their goalkeeper for an outfield player in the attack, Chile had their share of empty-net goals, as the gap grew to seven goals, 27:20.
Feuchtmann also took advantage and scored six times, surpassing Andy Schmid to third place in the goal scoring standings, as the Chilean back finishes the tournament with 49 goals. In three IHF Men's World Championship appearances, Feuchtmann has scored 121 goals, with Egypt 2021 being his most productive tournament yet.
As Congo's playmaker Audray Tuzolana was unstoppable in the end, scoring the last five goals for his side, Chile settled for a 35:30 win, their third at Egypt 2021. 
Mateo Garralda's side finish 27th at Egypt 2021 and will be eyeing the Olympic Qualification Tournament in March, where they will face Norway, Republic of Korea and Brazil.
Meanwhile, DR Congo finish 28th, securing two wins, against fellow African sides Angola and the withdrawn Cape Verde, in their first IHF Men's World Championship participation.
hummel Player of the Match: Adam Ngando Ouedraogo, DR Congo